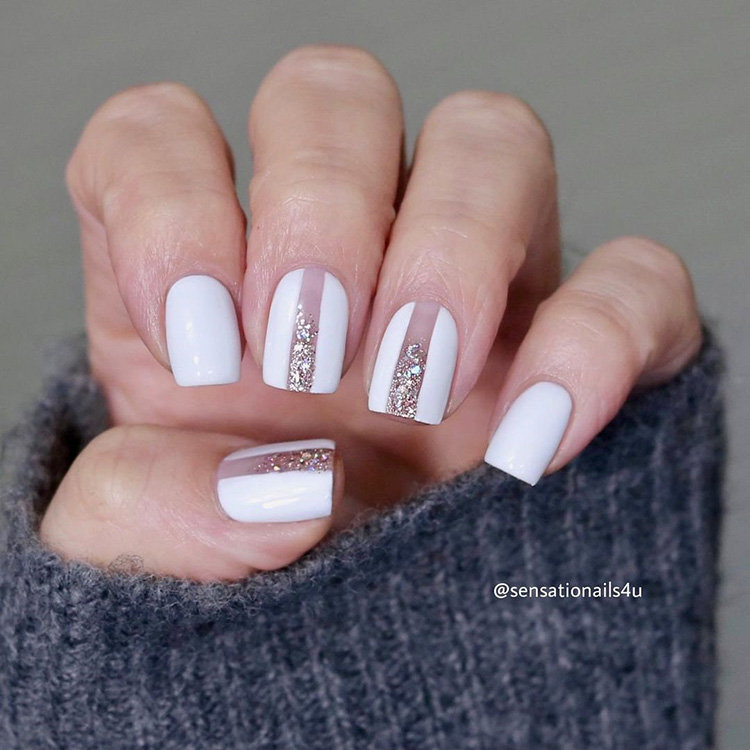 White Nails with Glitter
If you want a short and white nail art, then this nail idea is perfect for you. Here we have chic square shaped nails. Each nail is white and of three nails with clear stripe and are adorned with gold glitter. It is a simple and trendy design that you can wear for any occasion. You can find easy to follow nail art tutorials online.
Tags
We offer you the most popular nail trends and styles.
The nail trends, must-have colors and more are always changing, so you need to looking for new nail art designs. If so, you are in the right place. SoSoNail.com provide you with the different colors, different shapes (square, almond, coffin, stiletto) of nail art ideas, and suitable for any occasion (wedding, office, school, workplace) and season (Spring, summer, autumn, winter).