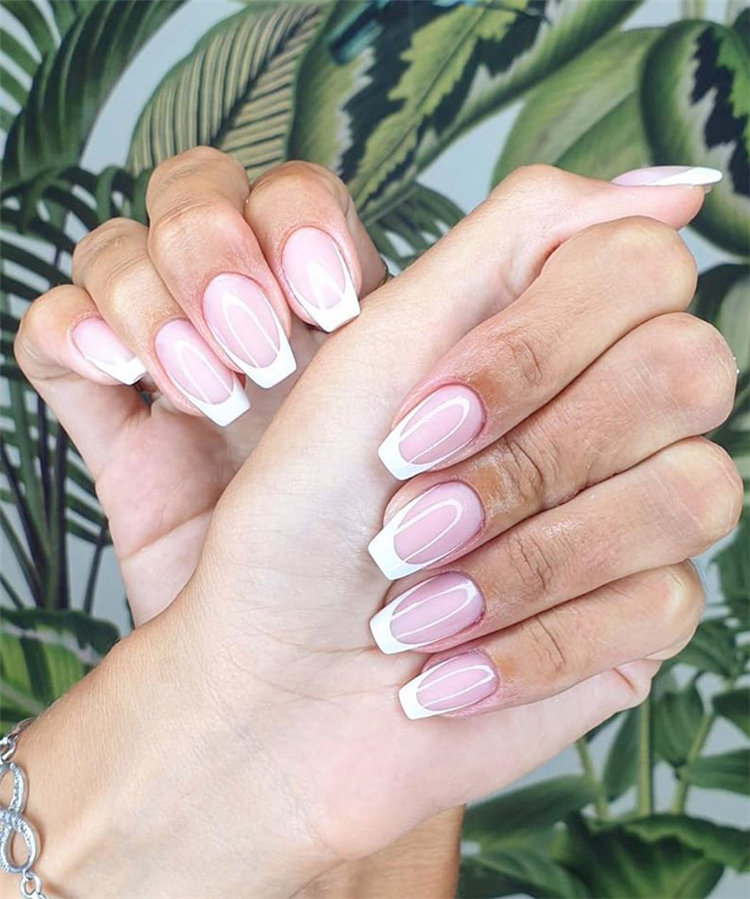 White French Tip Nails With Glitter
We would like to begin by showing you these simple french nails. As you can see, the nails are short and all nail are pink with white tips. A manicure like this is so easy to wear and it will suit everyone. White tips french nails will suit all nail lengths and shapes. Take a look and see what stylish french nails you can create. French manicure will be your new favorite nail design after this!
Tags
We offer you the most popular nail trends and styles.
The nail trends, must-have colors and more are always changing, so you need to looking for new nail art designs. If so, you are in the right place. SoSoNail.com provide you with the different colors, different shapes (square, almond, coffin, stiletto) of nail art ideas, and suitable for any occasion (wedding, office, school, workplace) and season (Spring, summer, autumn, winter).