The spring is still continues, we need some nail ideas to celebrate this season. A few days ago we have collected some spring manicures for you, if you don't find the nail idea that you like, then check out the following spring nail art designs. There so many spring nail art ideas, including pastels nails, flowers nails, french tips, lilac ombre nails and so on. No matter what style of manicure you prefer, there is a manicure for you.
Which nail color polish is the most popular?
It is understood that the pale colors are more popular with nail fans in spring. Such as light purple, lilac, pink, even light blue and more.
What shape of nails is the most popular?
We recommend that you choose common nail shapes such as almond, coffin, square, oval and more. The above nail shapes will never go out of style.
1.Green French Tip Nails
First up, we have a trendy french nails. These nails are mid length with almond shape. All of nails are natural color with green tips. And each nail with gold outline. This is a simple and calssy french manicure.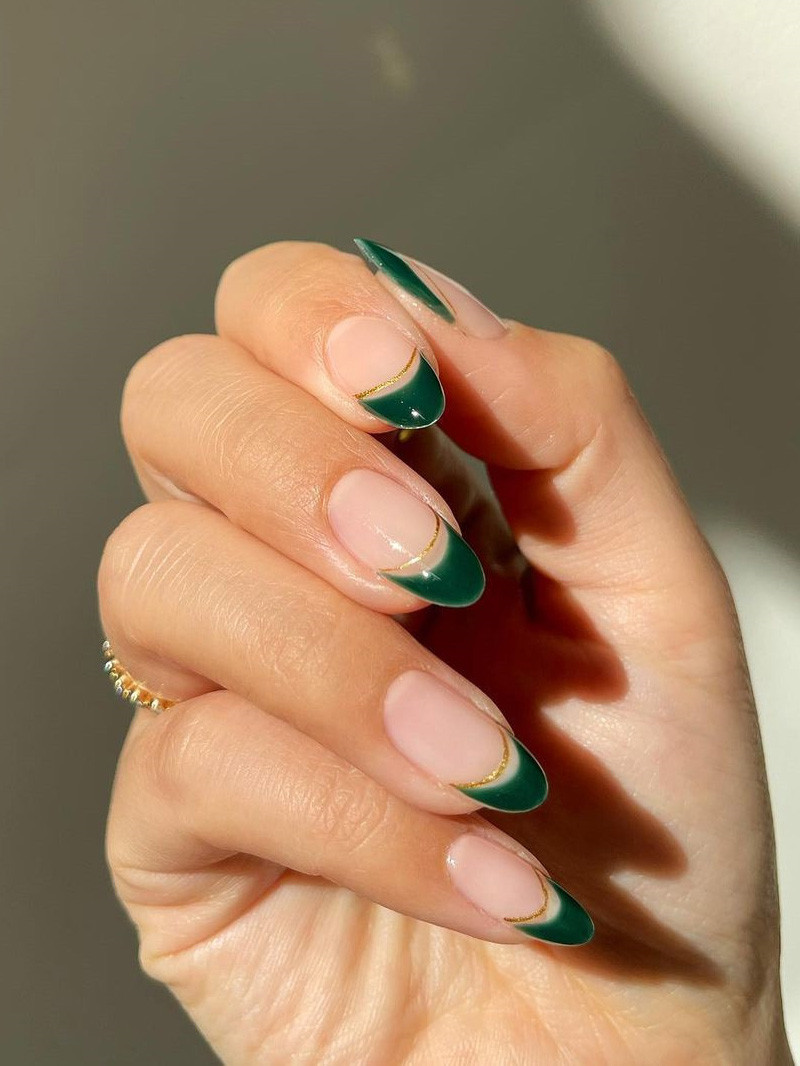 2.Flower Nails and French Manicure
Next, we have a beautiful nails design. The manicure features mid length coffin shape. Most of nails are nude with white tips. There is an accent nail that with hand painted flower. This flower created by pink and green.
3.Matte Pink Nails with Cute Flowers
If you love pink then this nail idea is perfect for you. Here we have a matte nails that most nails have a different design. Two nails are painted in matte pink, one is matte french tip, the rest of nails are nude with cute flowers.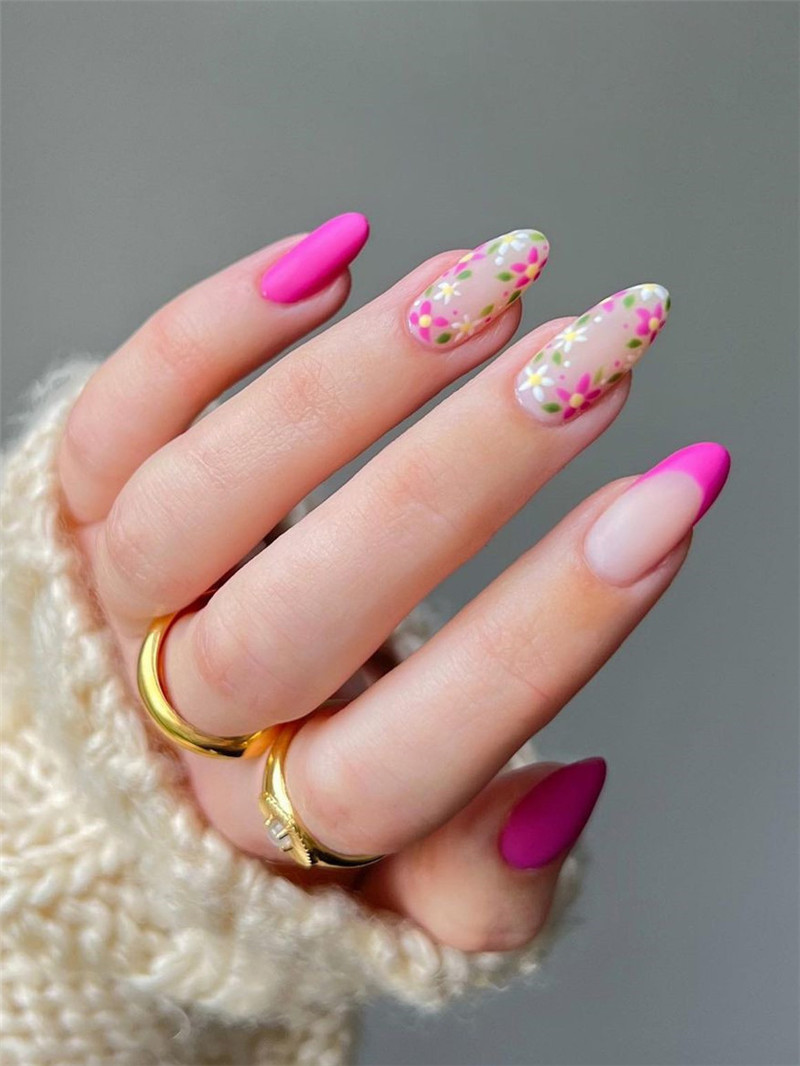 4.Chic Green French Nail Designs
This time we have a chic green french nail designs. As you can see, two different textures have been used including matte and glossy on this manicure. Three nails are glossy nude with green tips and cute rainbow or clover design. Two nails are matte nude with glossy green tips and clover.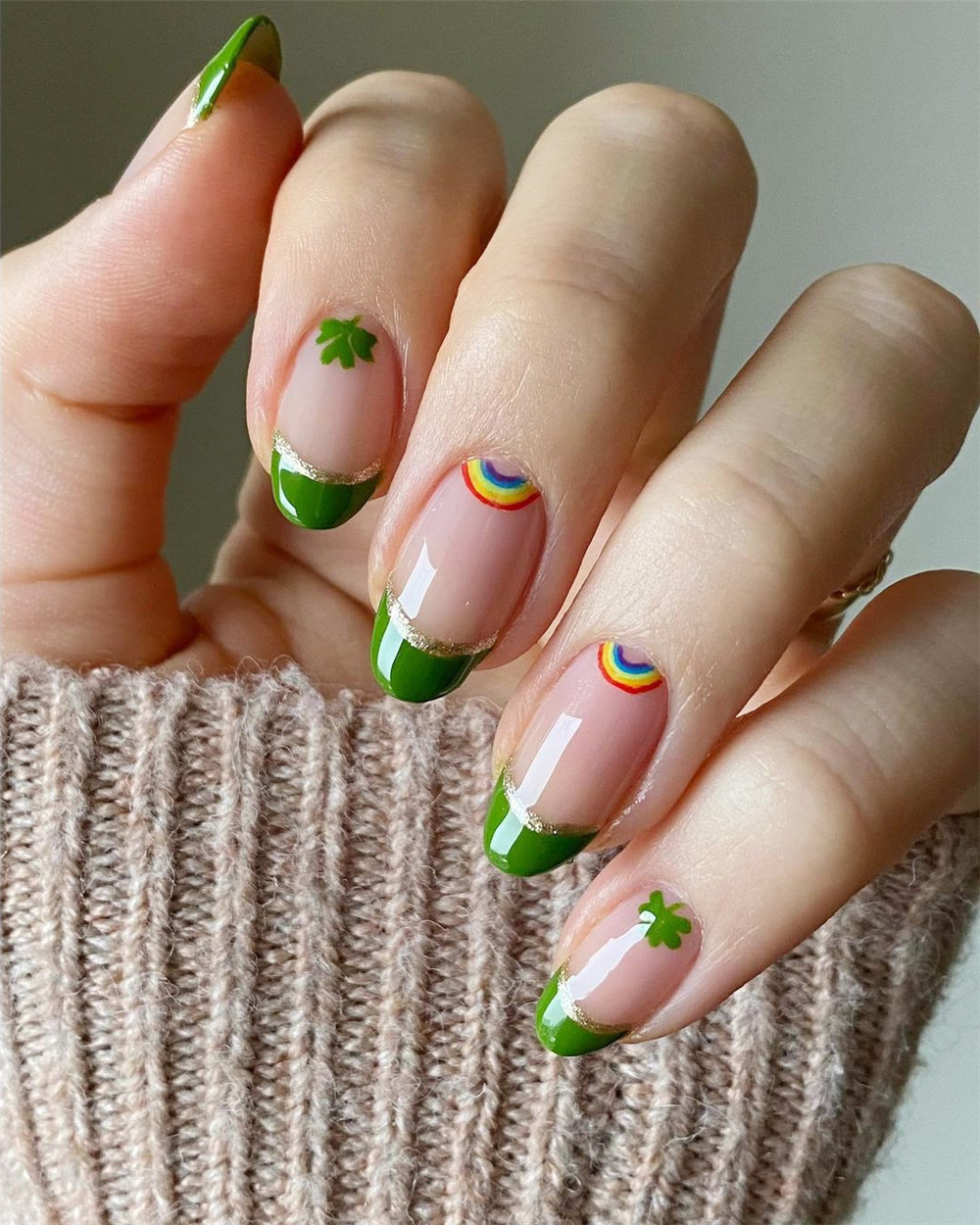 5.Trendy Green Nail Idea
Green nail designs is perfect for the spring. Next, we have a green manicure and all nails are short almond. Three nails are painted in green and two nails are pink with white flowers and green leaves design.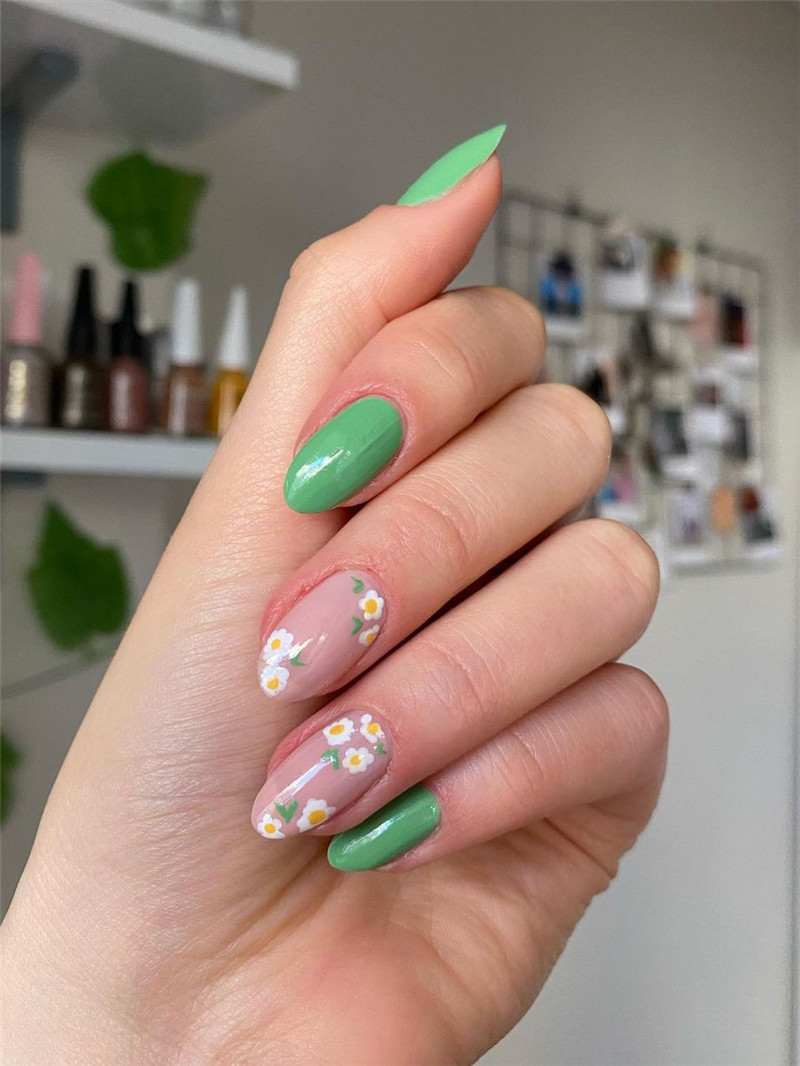 6.Pastels Snowdrops Nails
The next nail idea is trendy and chic. For this manicure, it features short square shape. All nails are blue and two of nails with white and blue glitter brush effect.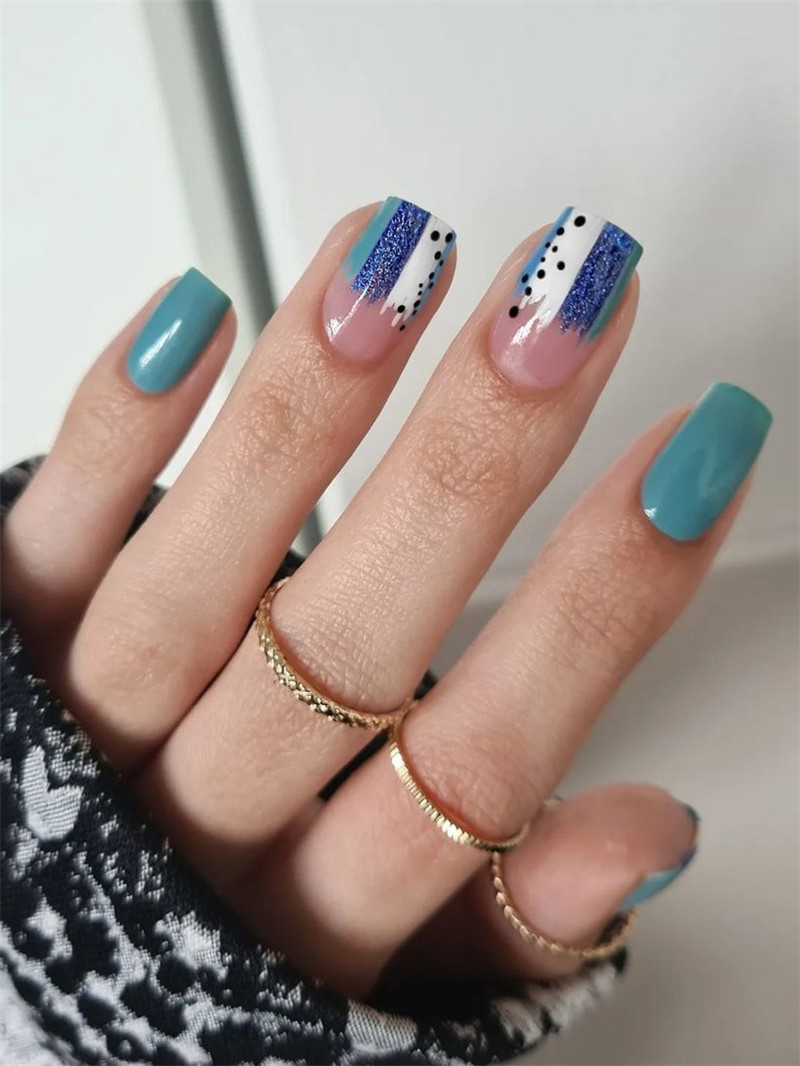 7.Purple and White Nails
Purple and white is one of the best nail color combo. Here we have a simple purple and white nail design. Three of nails are painted in solid white color. Two nails are purple with some flowers design.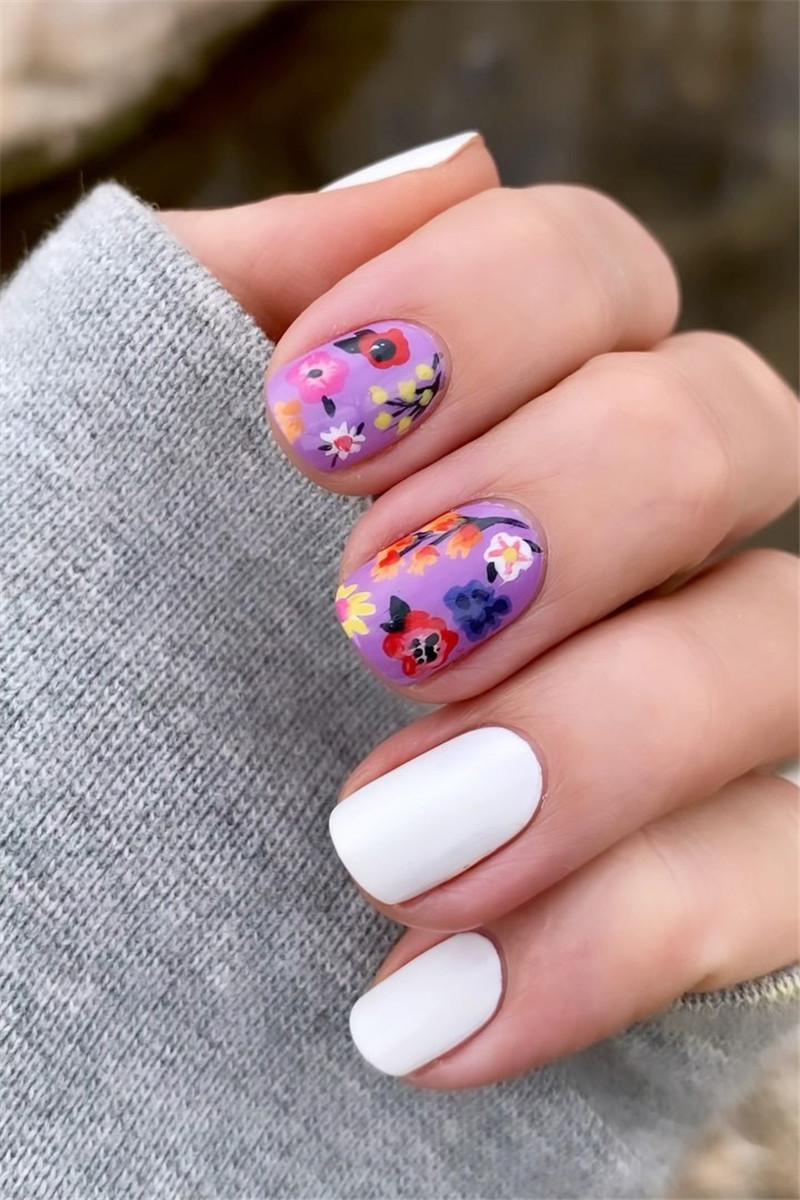 8.Almond Nail Design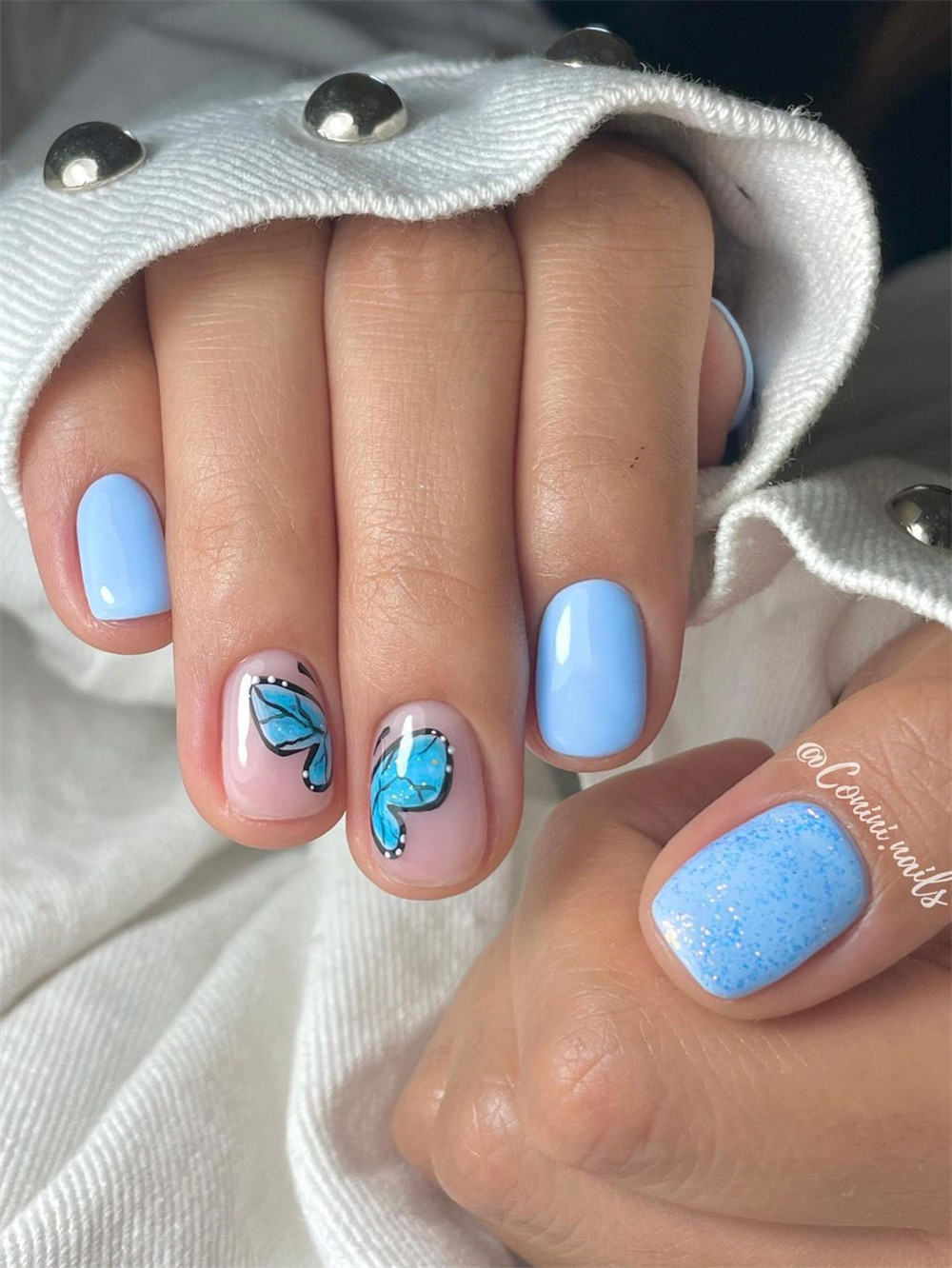 9.Short Nail Art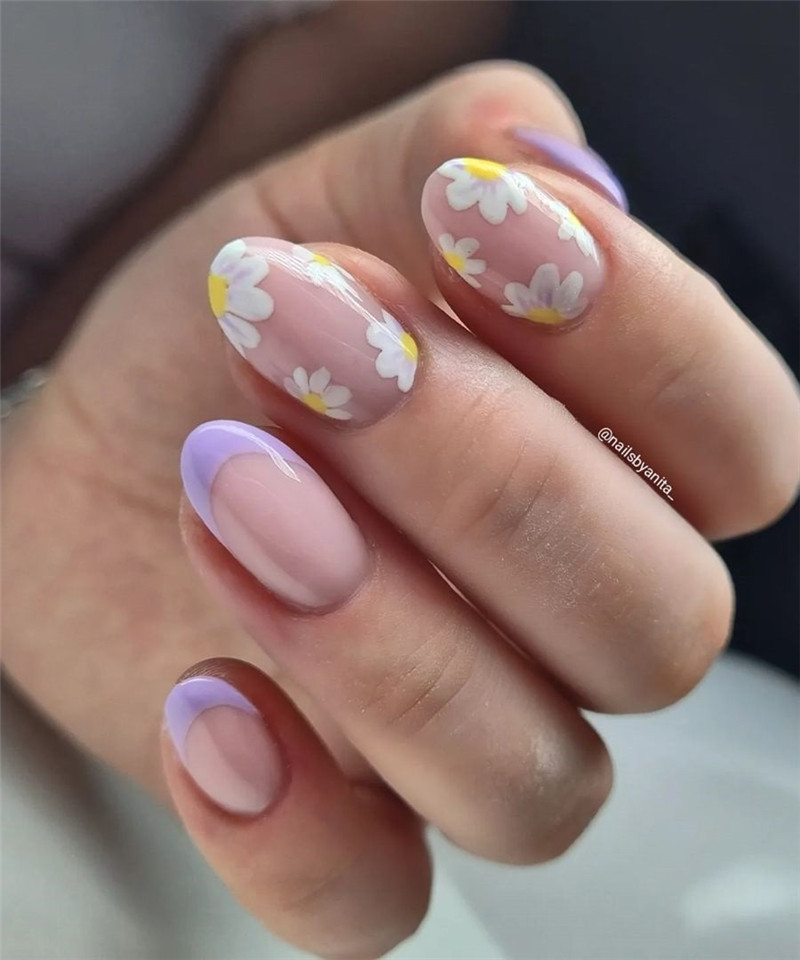 10.Simple Ombre Nails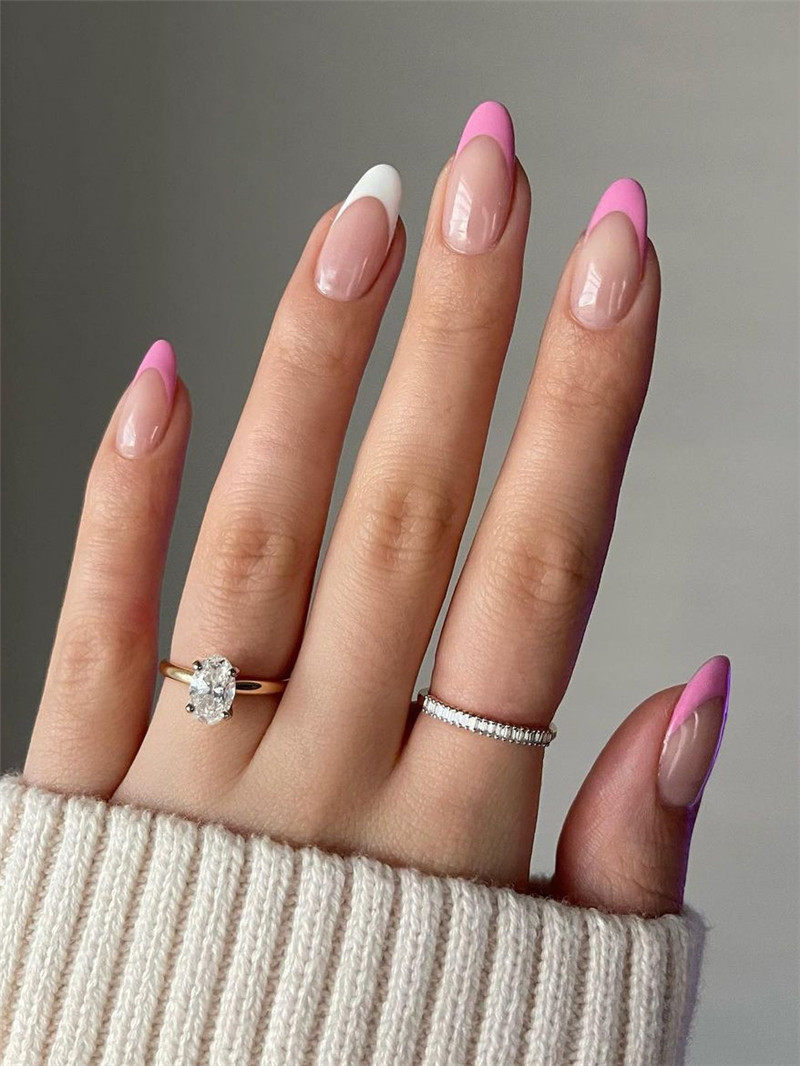 11.Short Nail Designs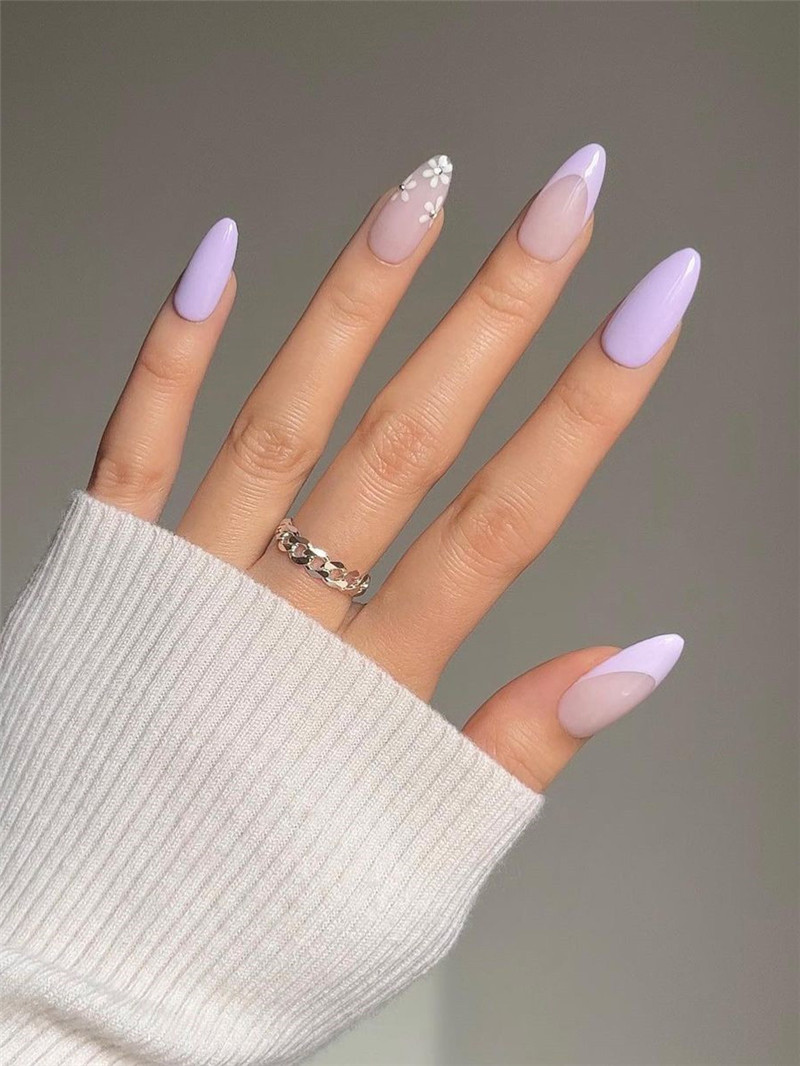 12.Natural Nail Ideas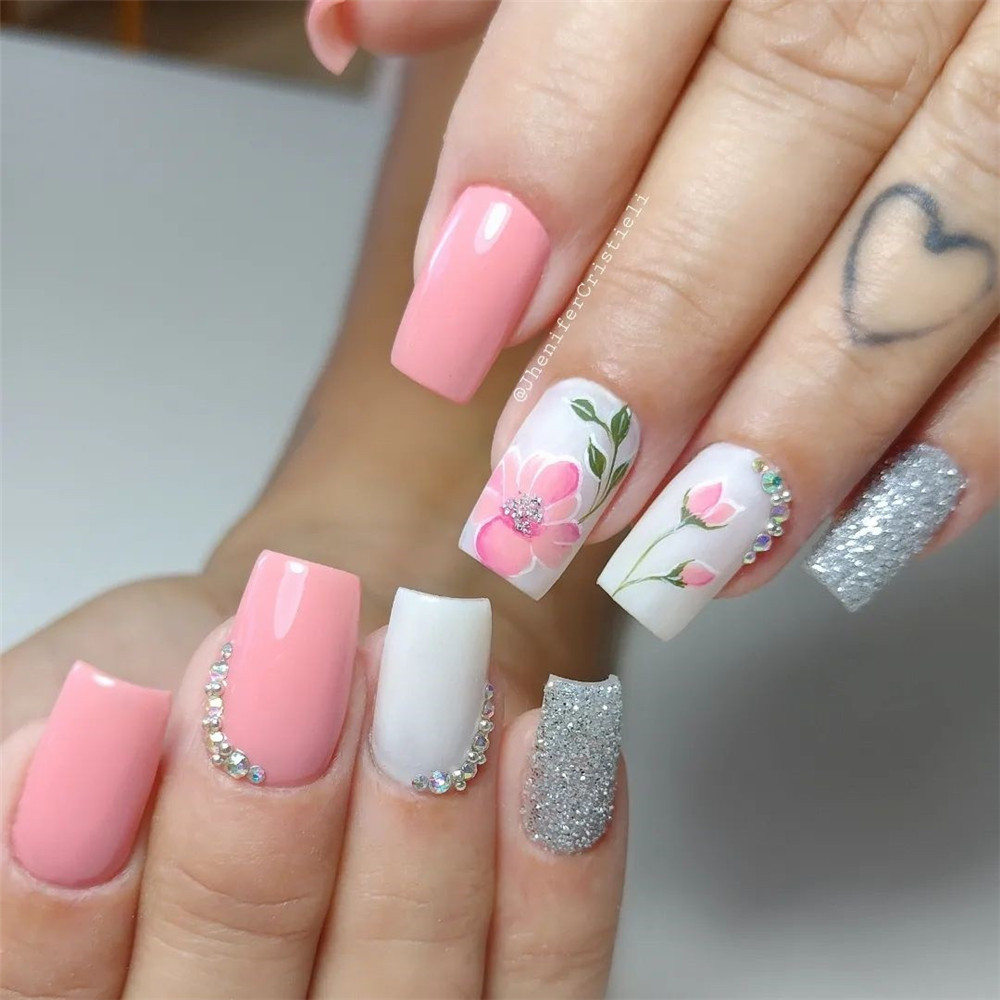 13.Diamond Nail Designs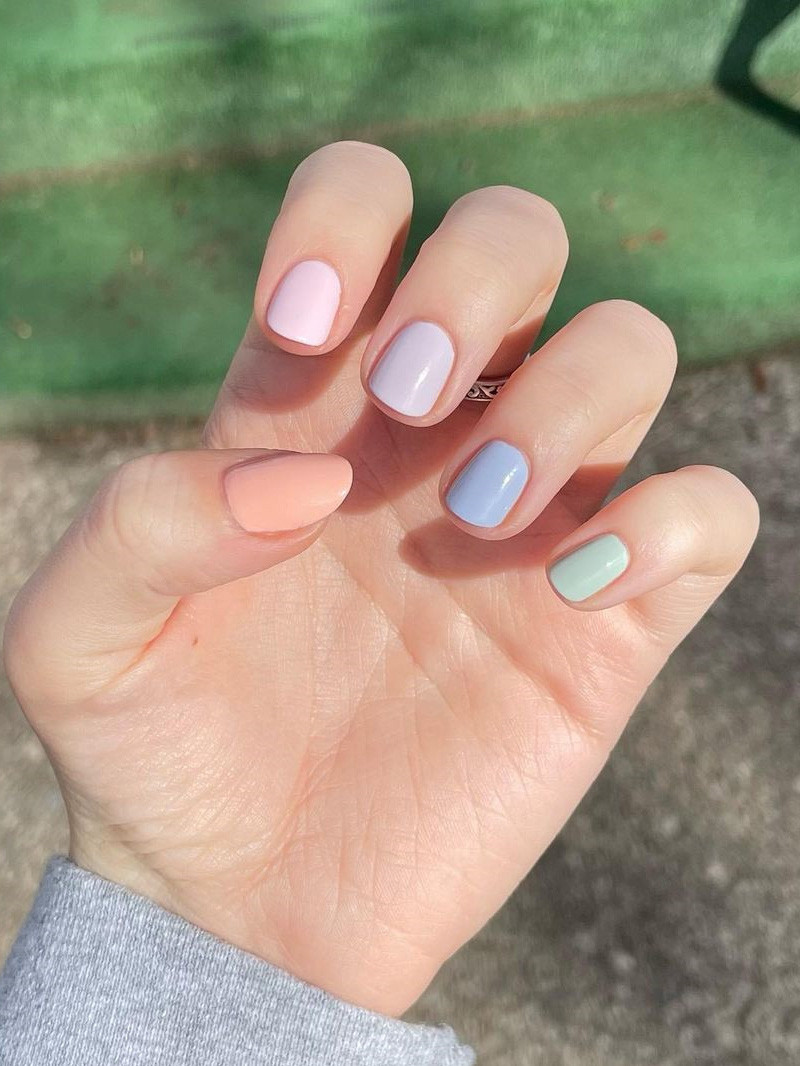 14.Sparkly Nail Design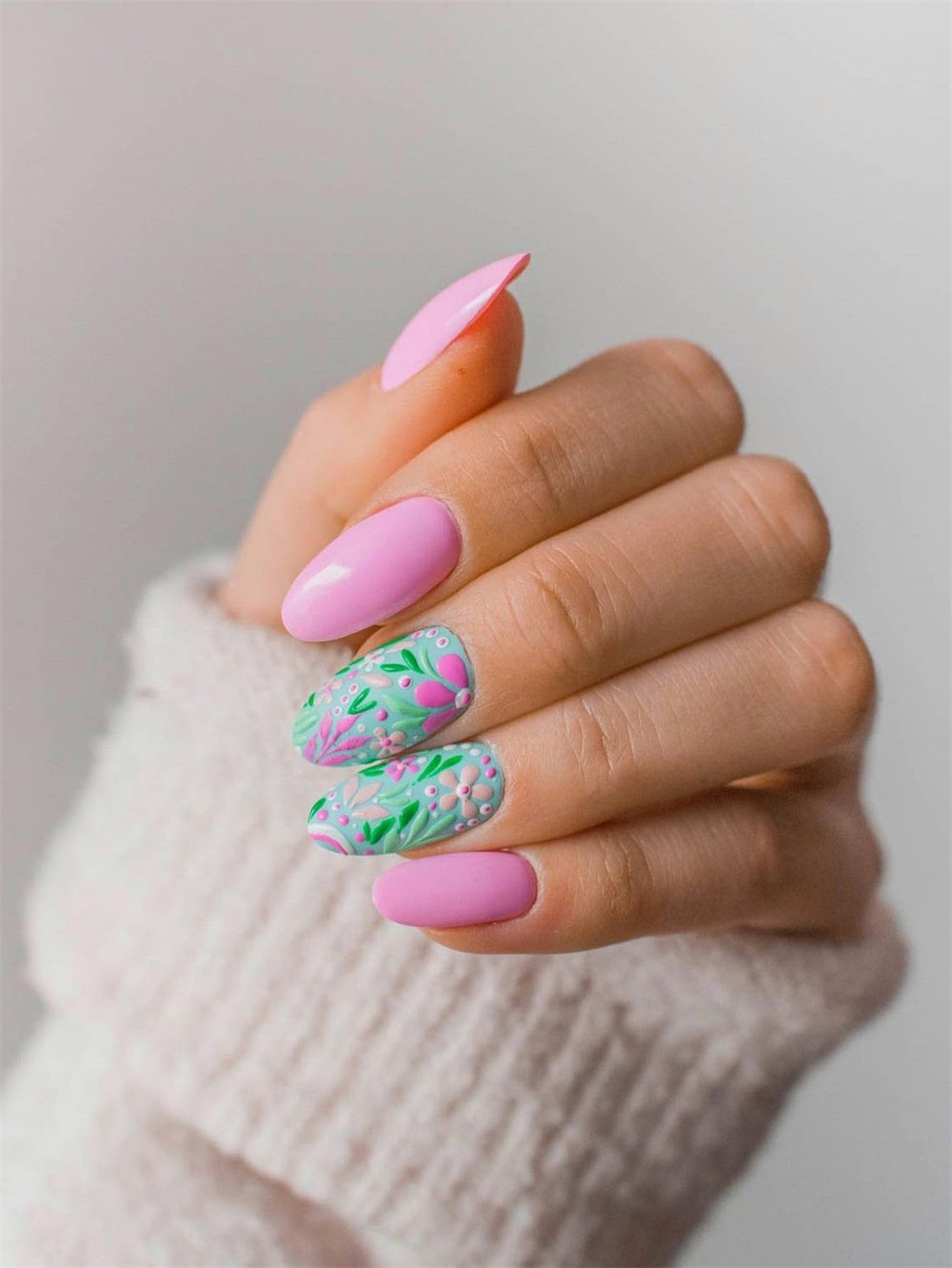 15.Simple Almond Nail Art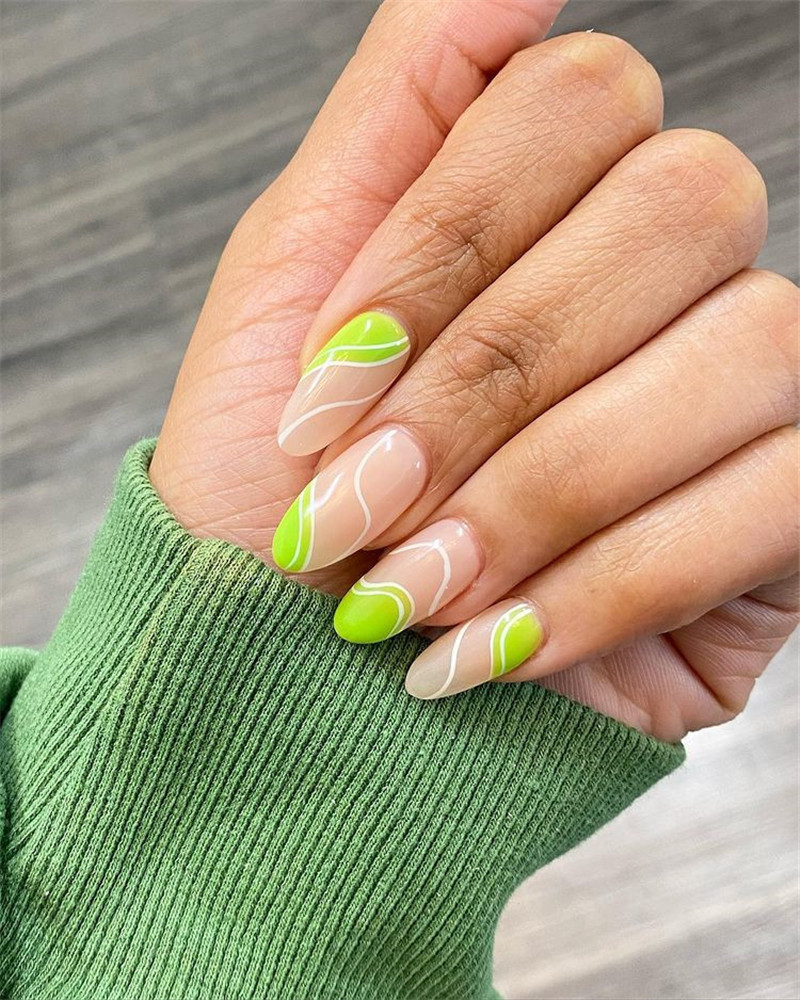 16.Classy Pink Nail Design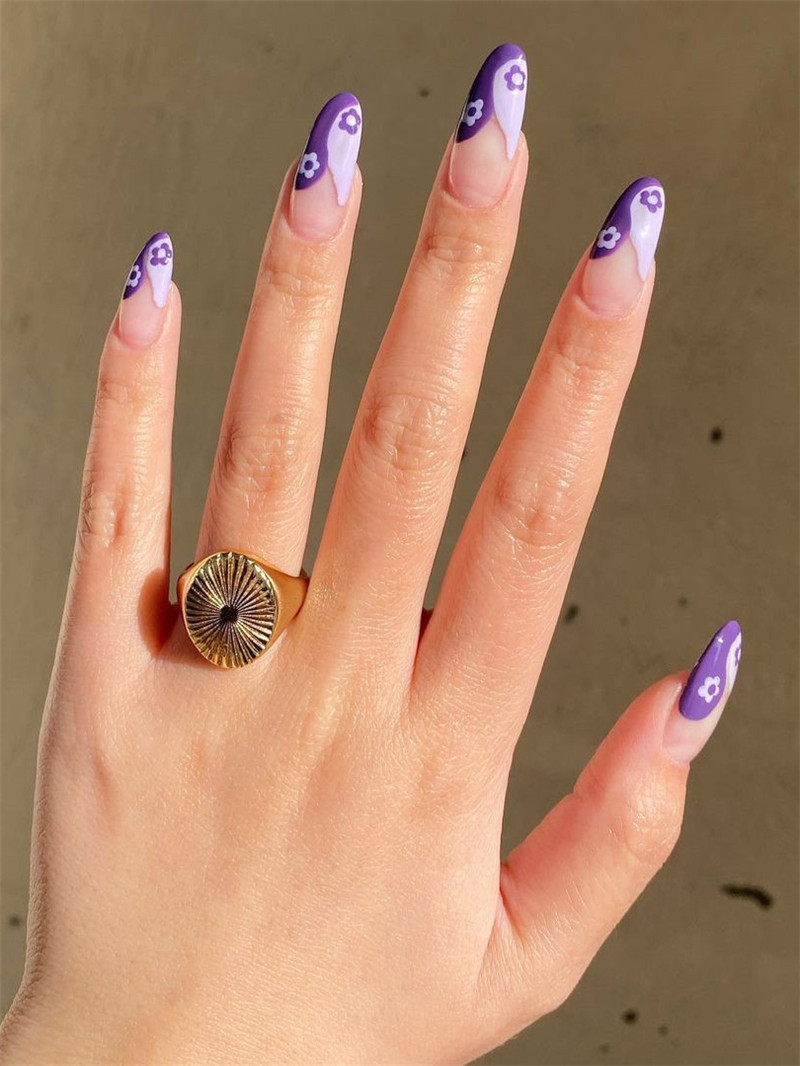 17.White to Nude Ombre Nails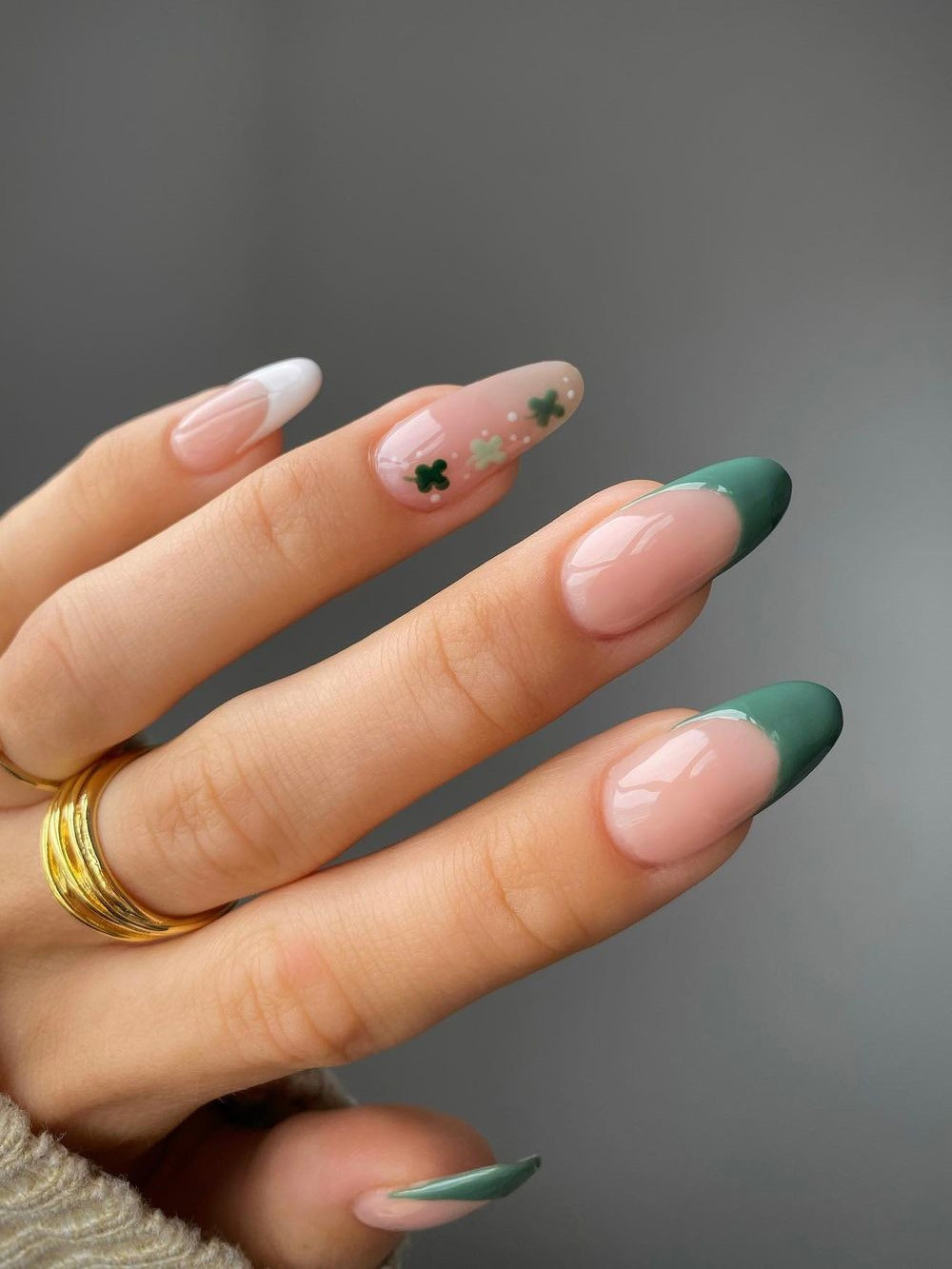 18.Nude and White Ombre Manicure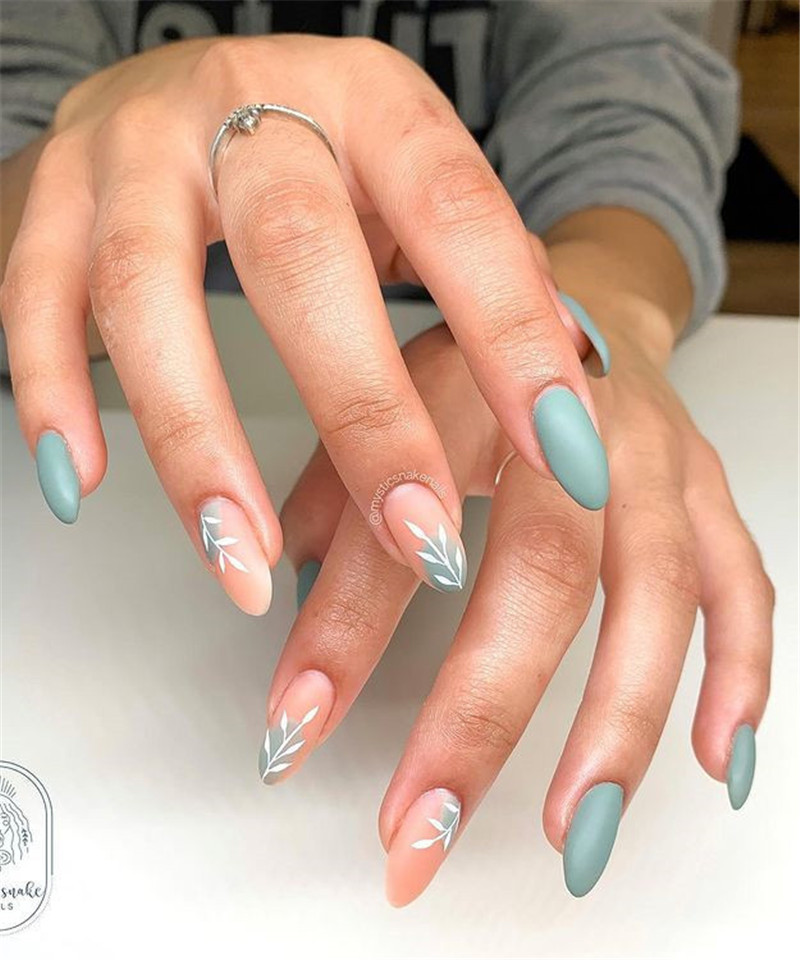 19.Purple Ombre Nails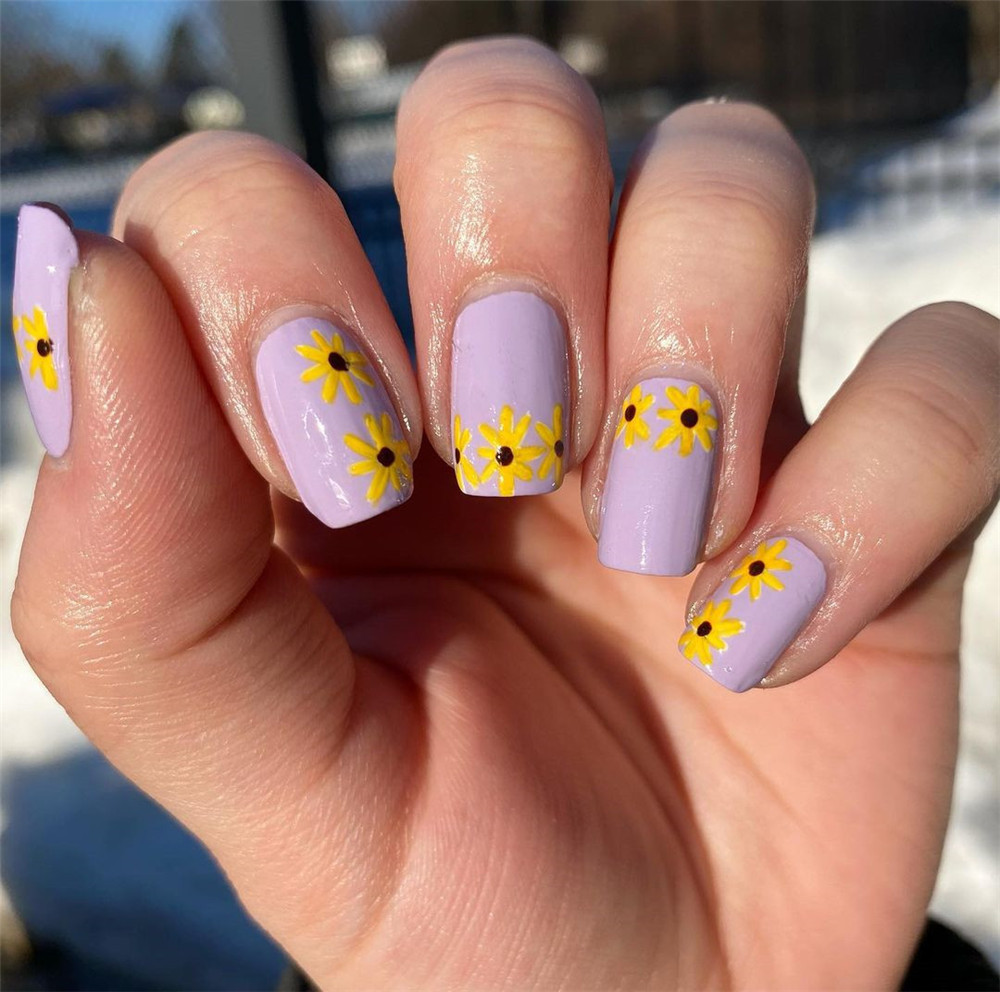 20.Yellow Nail Design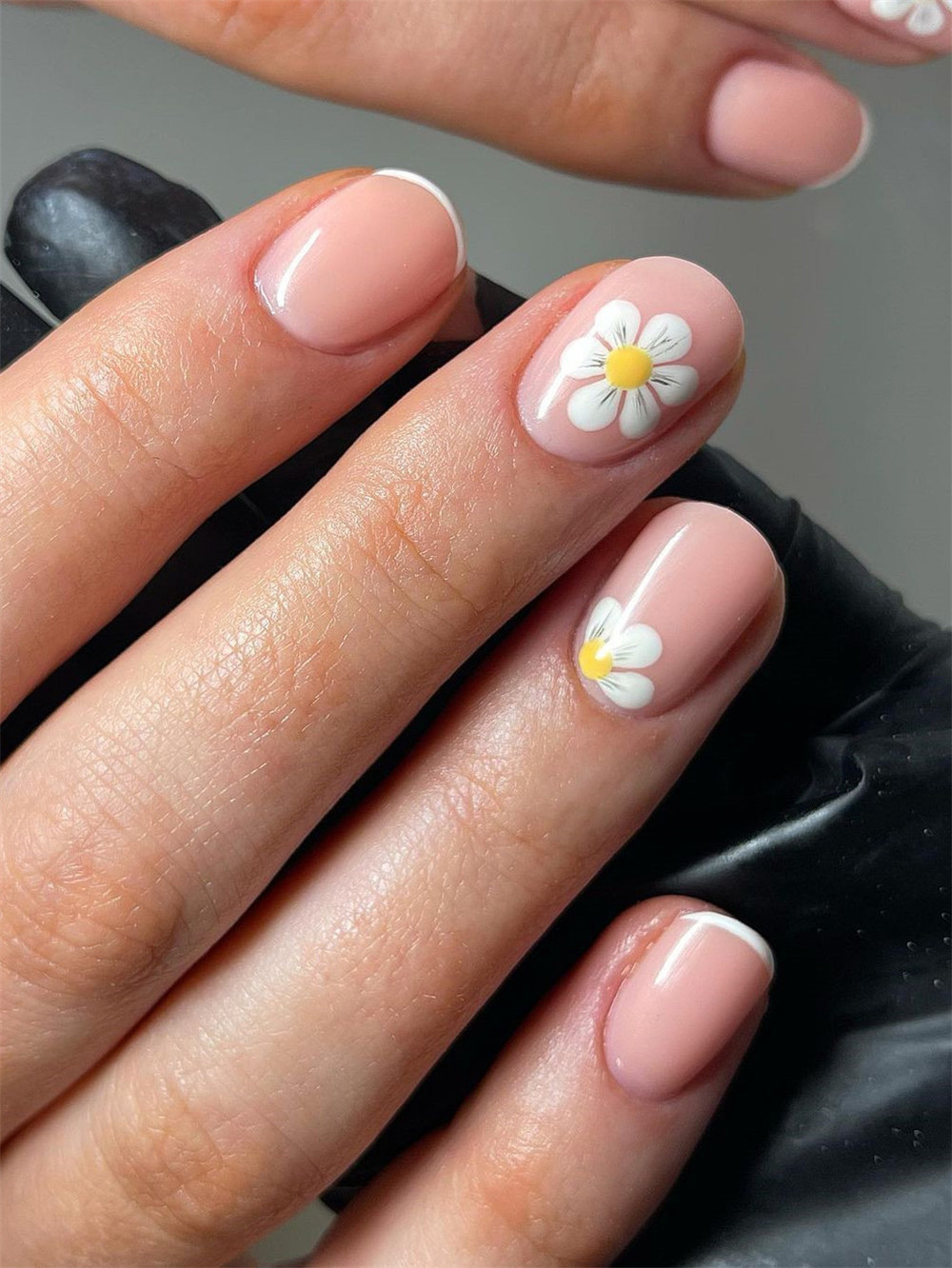 21.Gorgeous Ombre Nail Art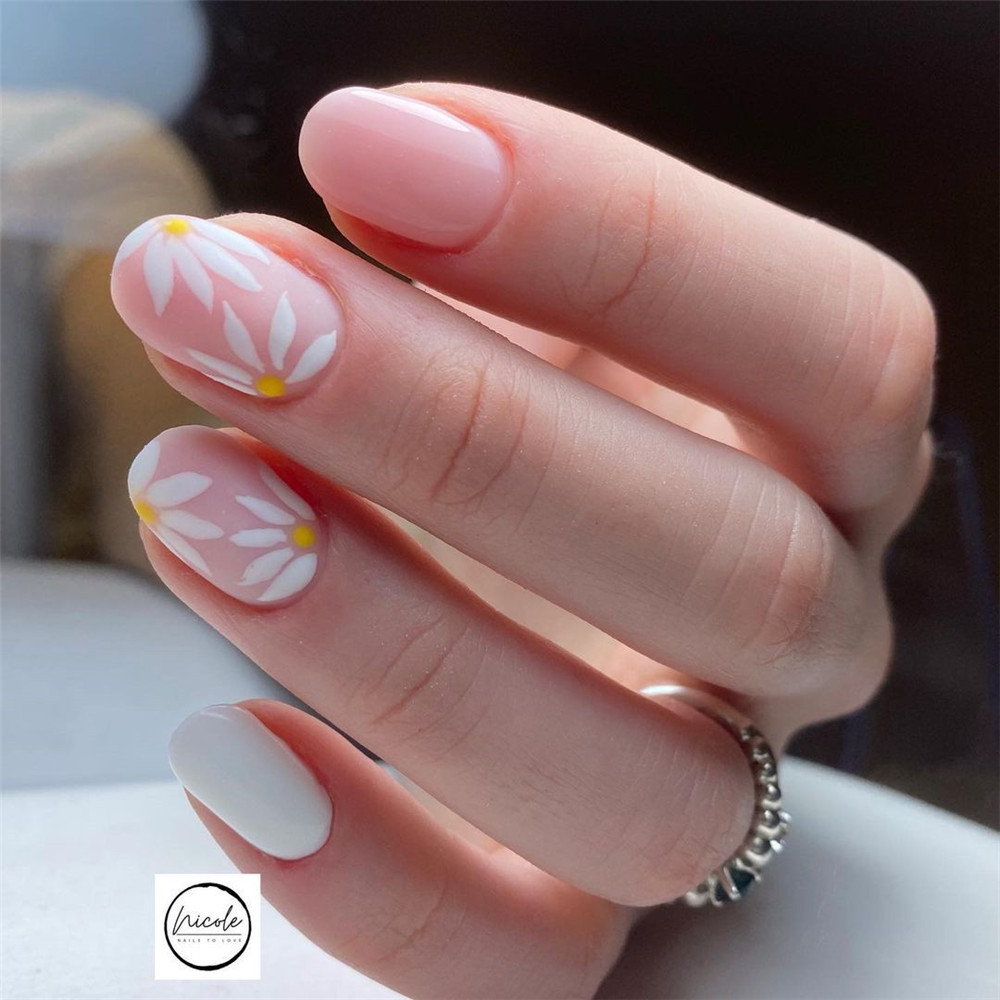 22.Gorgeous Ombre Nail Art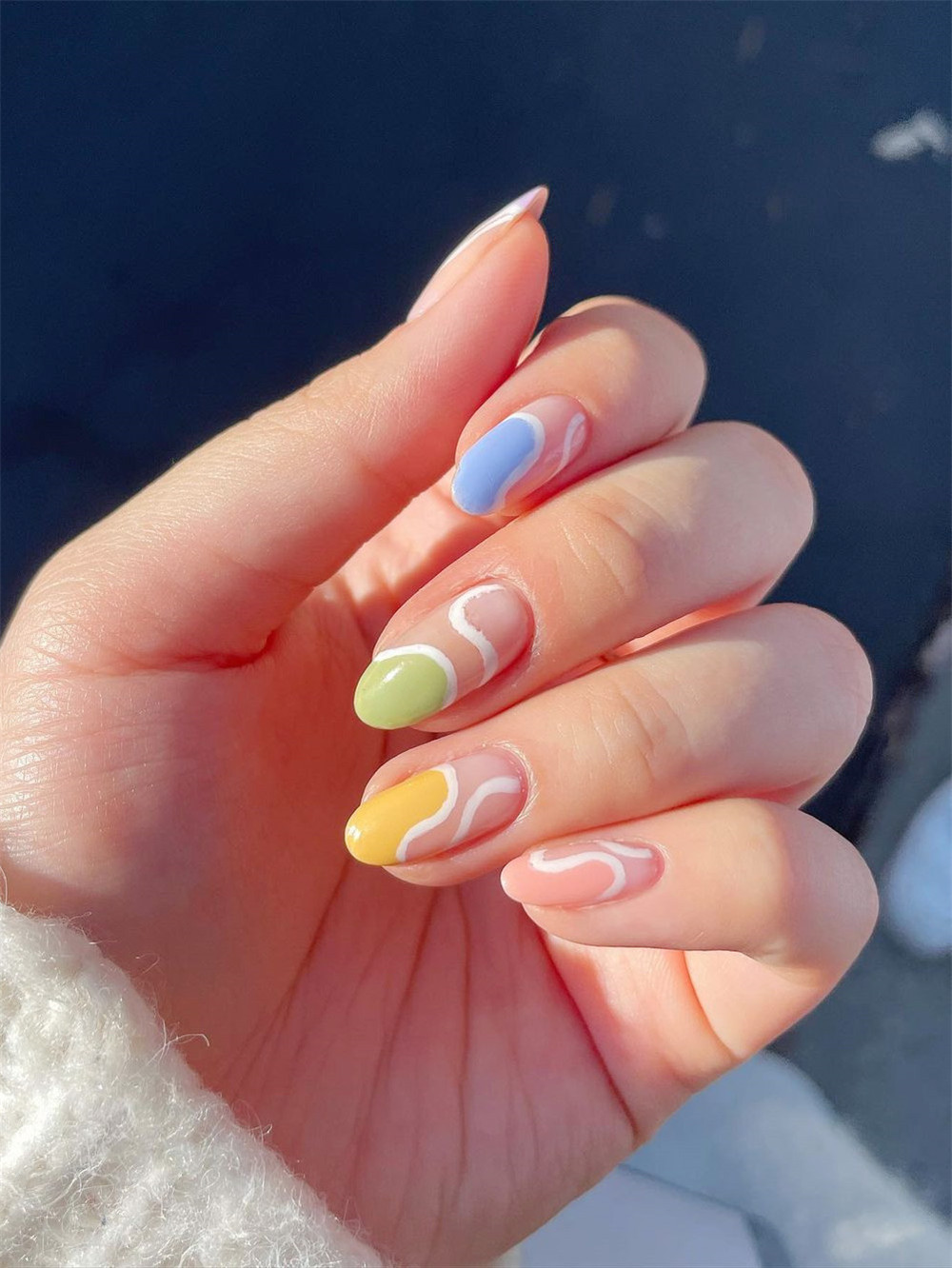 23.Gorgeous Ombre Nail Art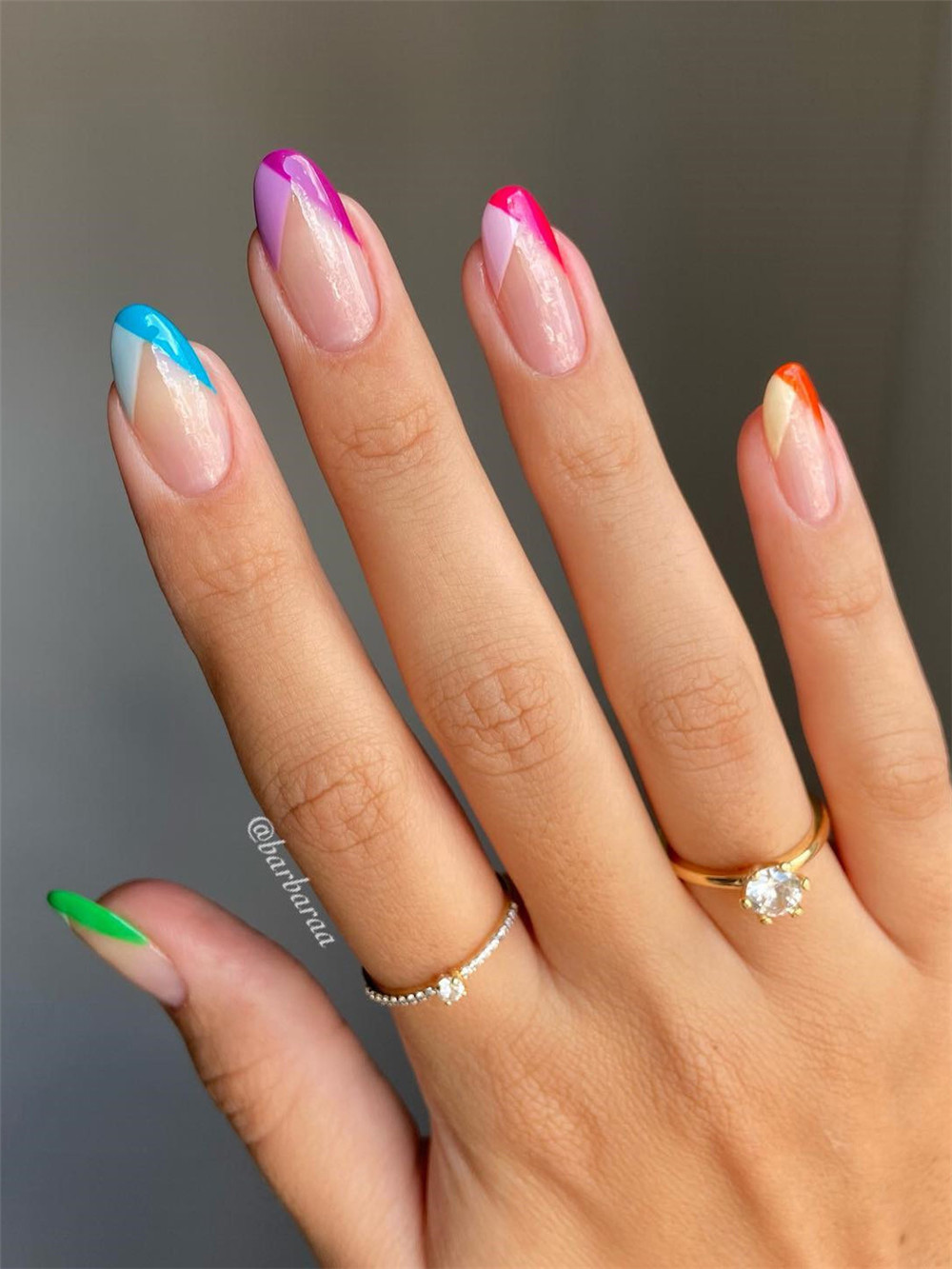 24.Gorgeous Ombre Nail Art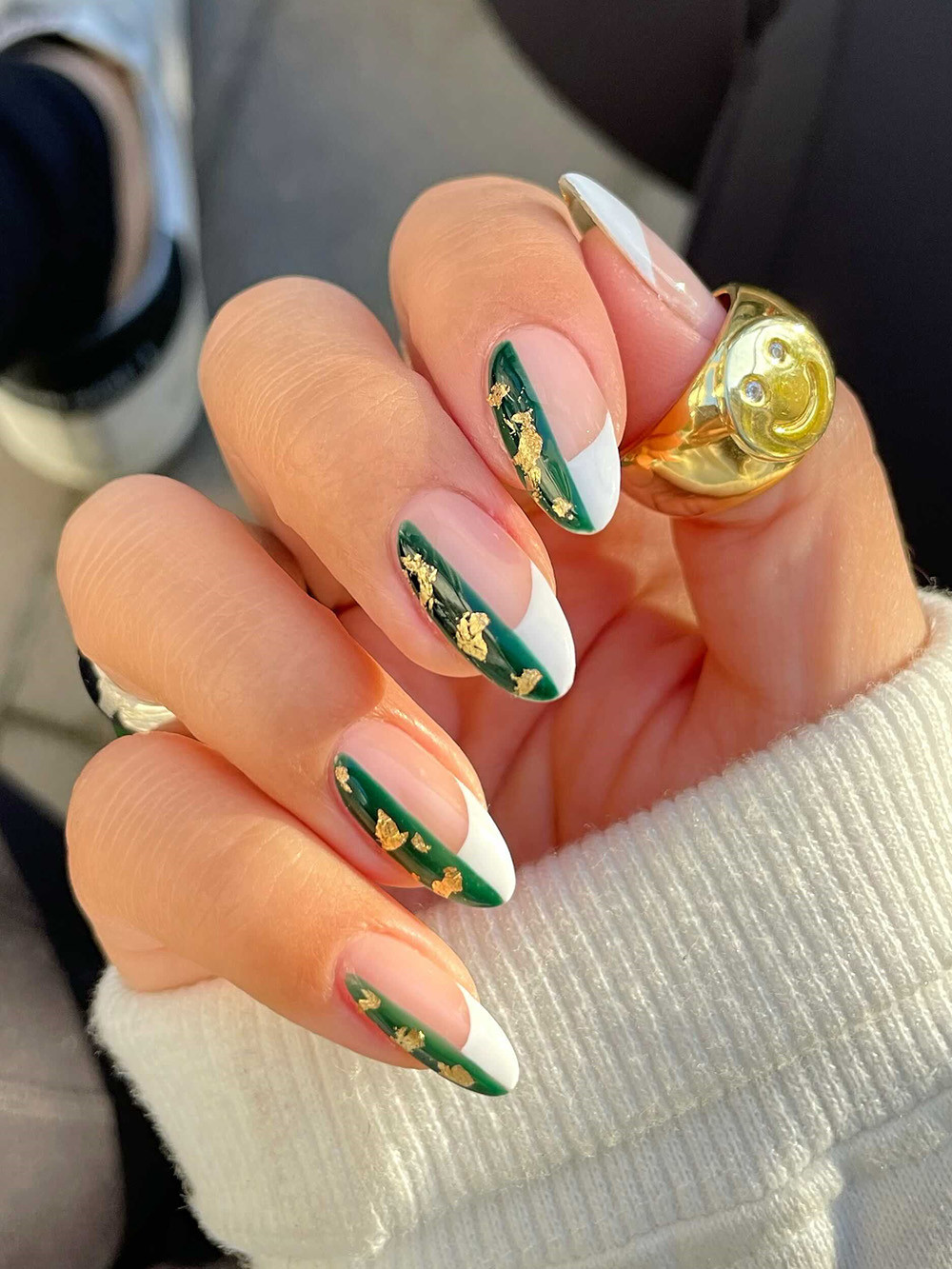 25.Gorgeous Ombre Nail Art