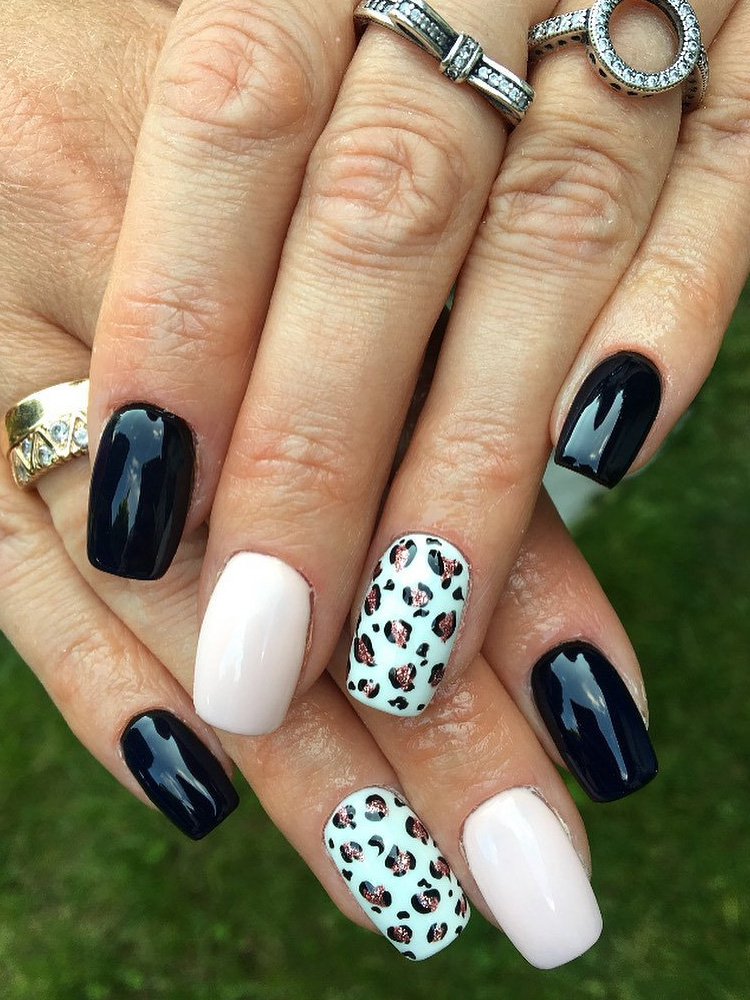 Square Nail Design Ideas
Looking for a pretty and elegant nails manicure? f so, this nail idea is perfect for you. For this design, these nails are quite short and have a square shape. Two nails are black, one is white, another nail is babyblue with leopard design. As you can see, this is a gorgeous and stylish nail design and each one is a rich and glossy color. This is perfect choise for those who want to try gorgeous nails.
Tags
We offer you the most popular nail trends and styles.
The nail trends, must-have colors and more are always changing, so you need to looking for new nail art designs. If so, you are in the right place. SoSoNail.com provide you with the different colors, different shapes (square, almond, coffin, stiletto) of nail art ideas, and suitable for any occasion (wedding, office, school, workplace) and season (Spring, summer, autumn, winter).