For Wedding, there are many things to thought such as dress and hairstyle. Besides, you also need classy nail art to jazz up your look. Wedding nail art usually use natural or soft colors such as white, nude or pink and there are different nail shapes such square, coffin and almond.
We have found 23 elegant and simple wedding nail art for brides. You will find the classy french manicure, trendy ombre nail ideas, glitter nail design and more. These nail ideas will make you look and on your wedding day.
1.Sparkly Ombre Nail Idea
First up, we have these sparkly long coffin nails. Some nails start with a white and then the color changes to pink. One nail is white and covered in glitter. And some nail is nude.This is such a pretty nail art and it is very glam. A nails like these will be great for weddings.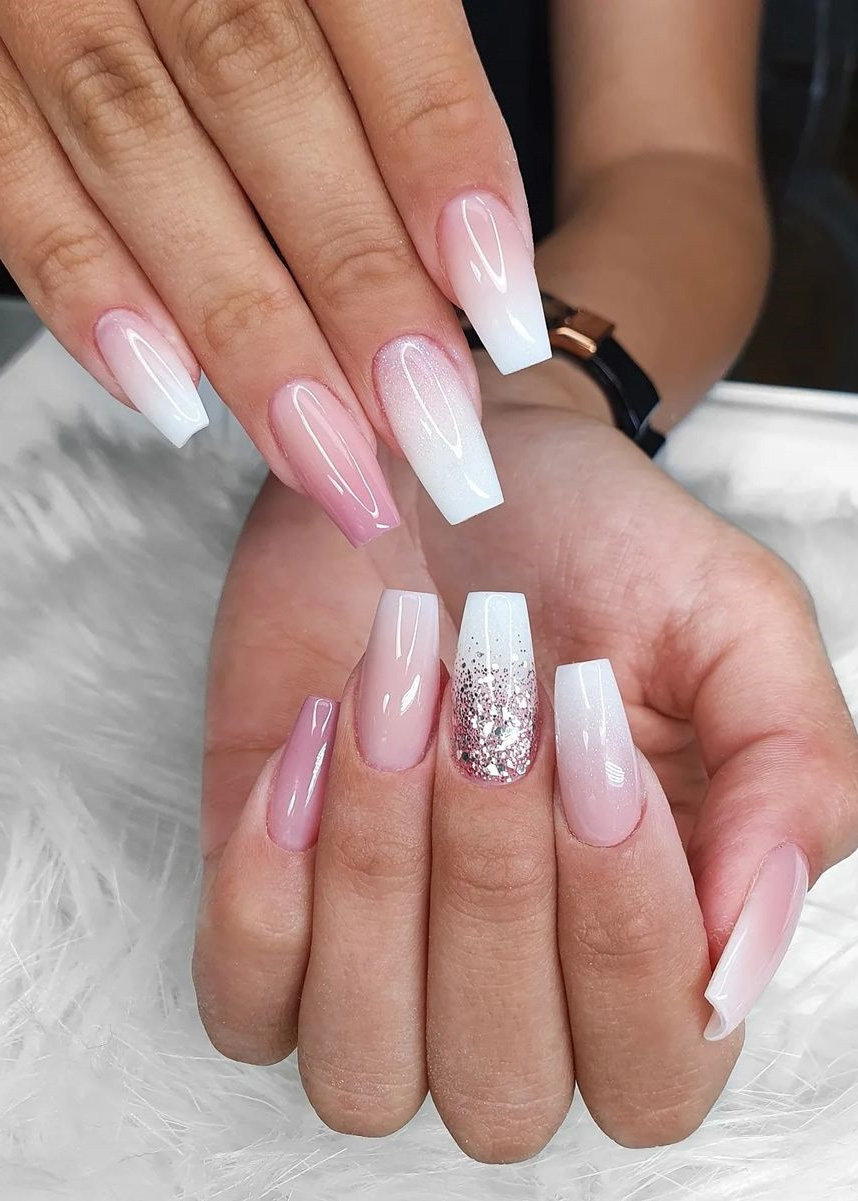 2.Elegant French Manicure
French nails is must-have manicure for wedding. If you love simple look the this nail idea is for you. Here we have a short square nail design. All of nails are classy pink with white tips. Pink and white is such a glam color combination. This manicure looks great with a diamond ring.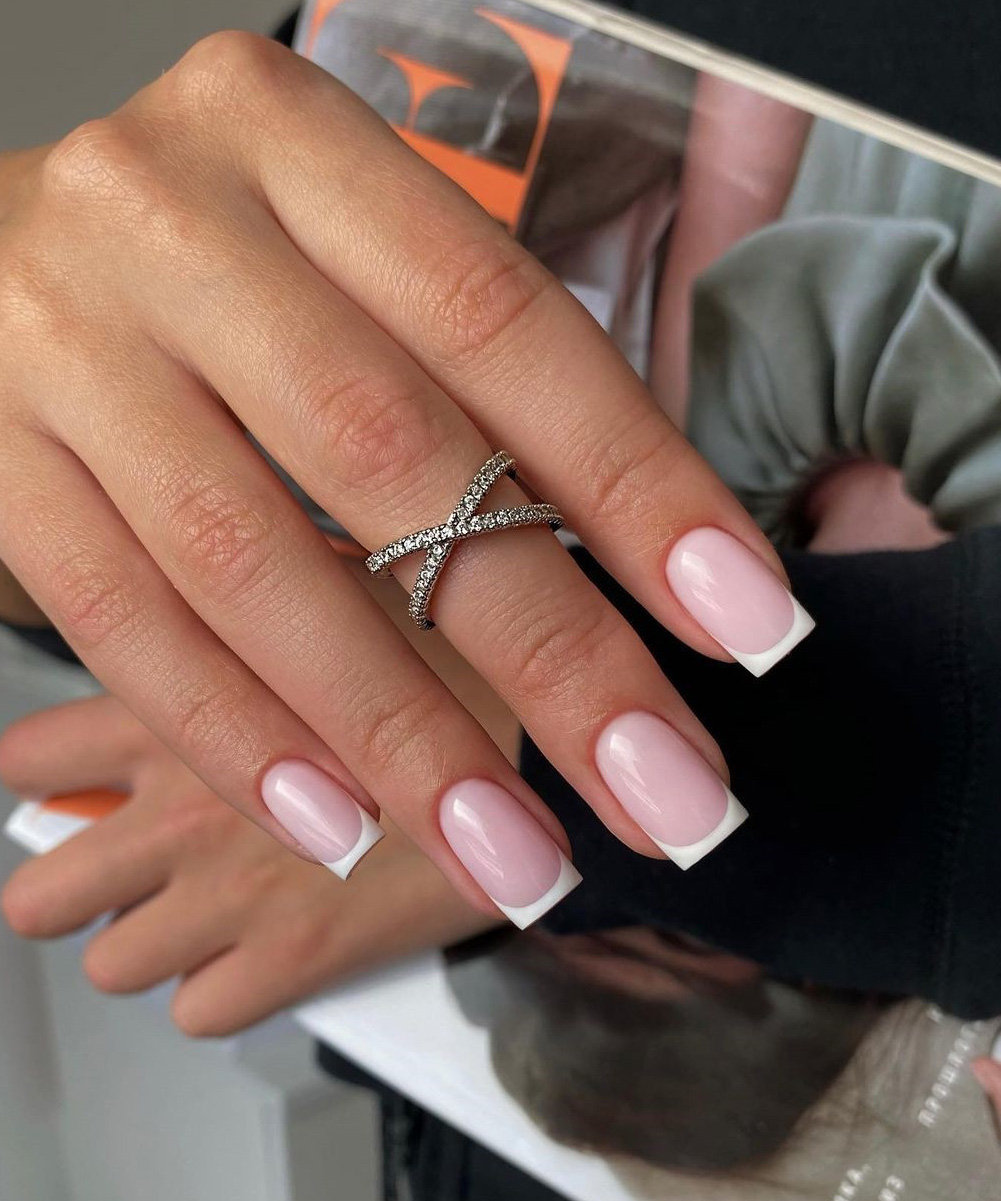 3.3D Flower Nail Art
We love the next wedding nails because it is trendy and chic. This is a long coffin nails and most of nails are ombre that are white to nude. There is accent nail that are clear with white 3D flowers design. Each of nail is adorned with diamonds. It is a sparkly nails design.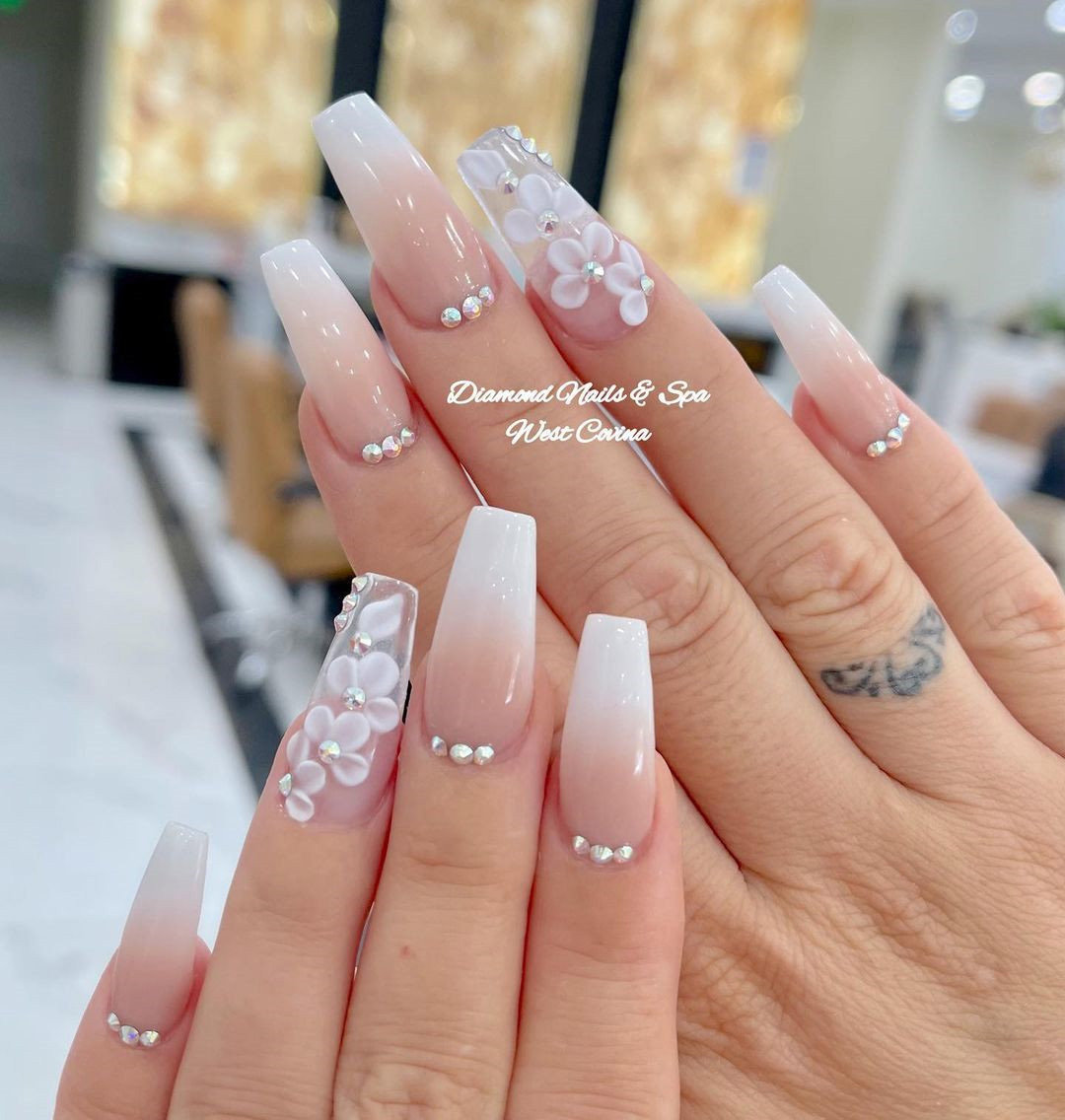 4.Matte Ombre Nails for Bride
Next, we have a short coffin nail idea to show you. As you can see, these nails are start with a white and then the color changes to nude. Every nail is adorend with rhinestones too. It is a simple nail idea and the rhinestone make matte textures looks amazing.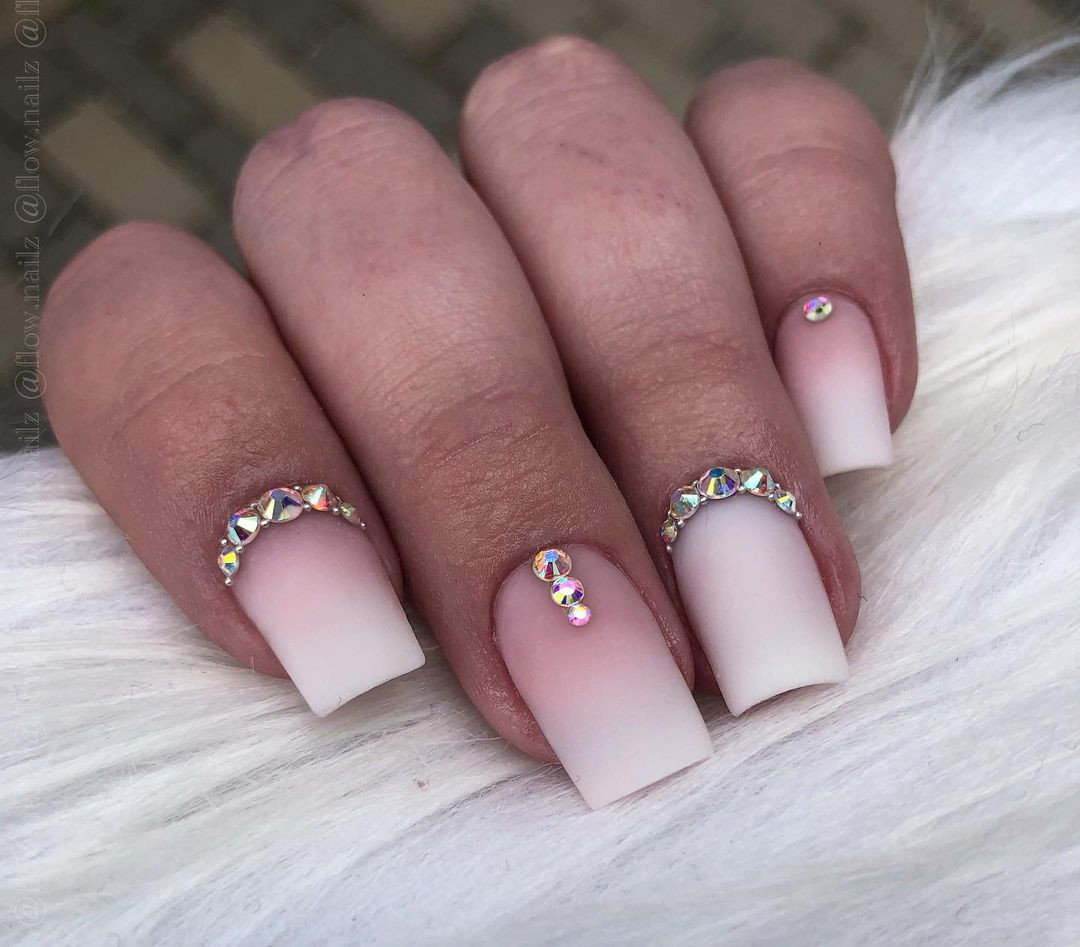 5.Simple White Nail Art
White symbolizes purity and will perfect for wedding. White nails are one of the brides' favorite manicures. Here we have a simple nail idea. All of nails are painted in white and adorned with a little glitter.  A manicure like this is chic and will suit everyone.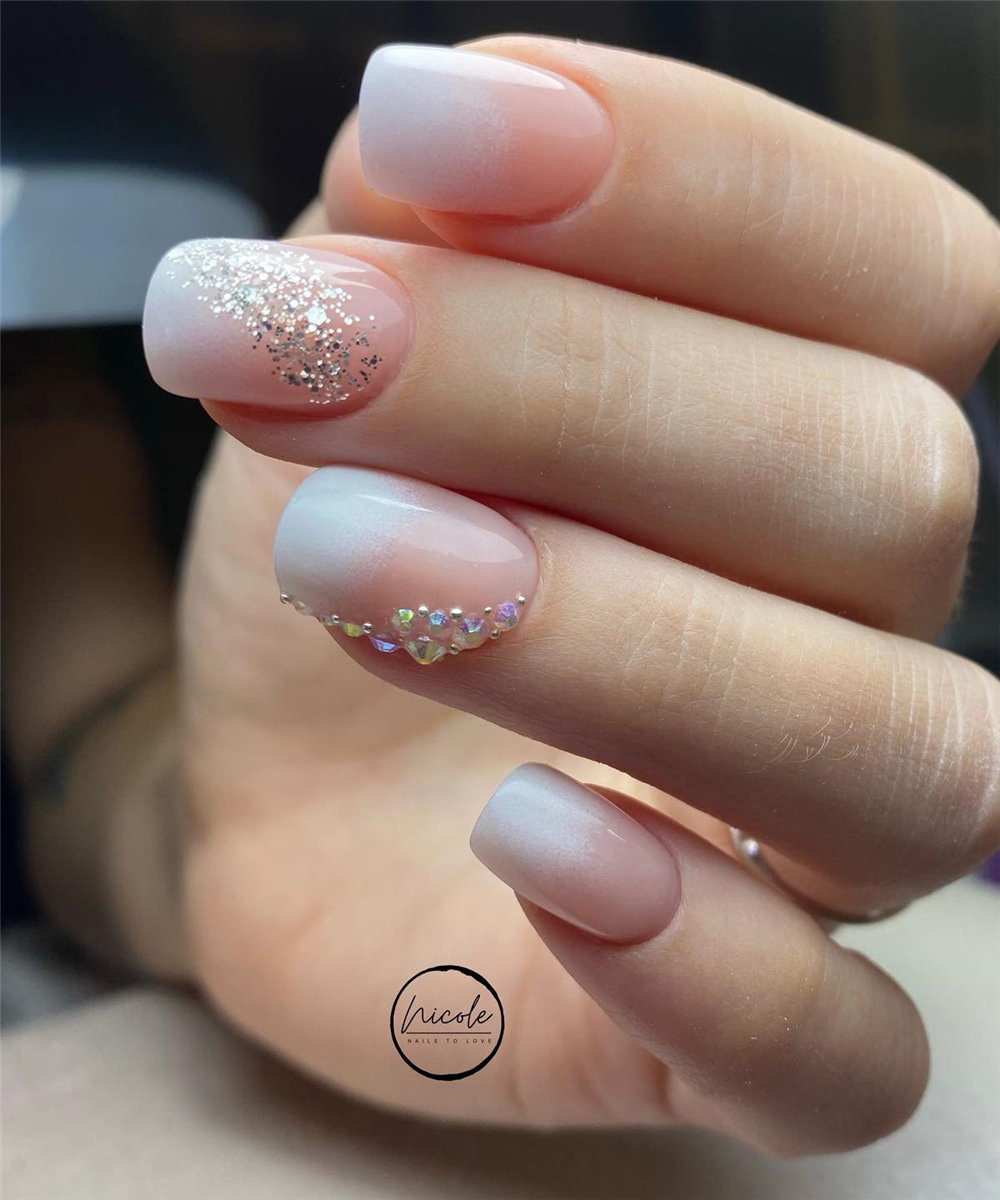 6.French Manicure with Diamonds
Next we have a french and diamonds mix manicure. These nails are long with almond shape. Each one nail is nude with white tips and rhinestones have been used to complete the look. Recreate this nail idea or you could try a version with square or coffin shape.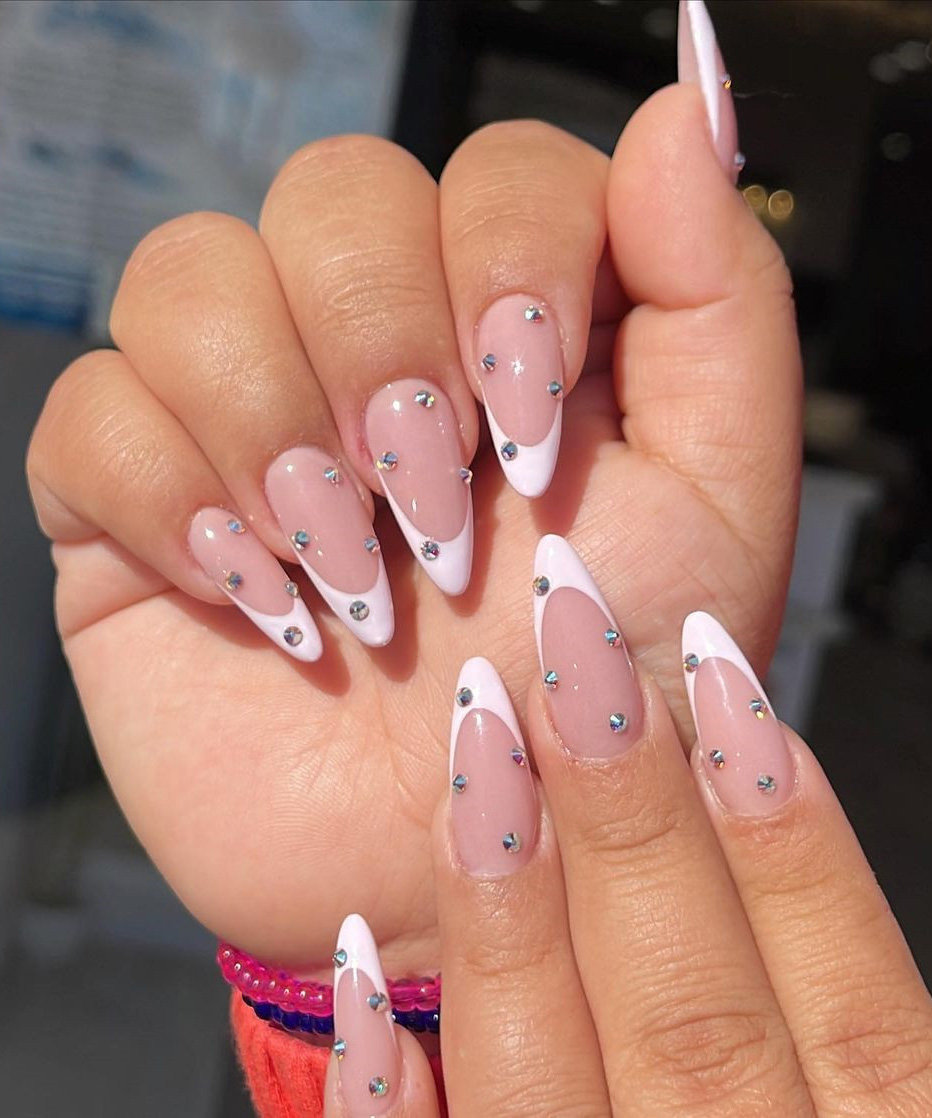 7.Almond Nail Designs
The next nail idea is simple and classy. For this look, all of the nails are ombre that are white to nude. One nail is also adorned with rhinestones. This is a elegant nail art and it will suit for wedding and brides.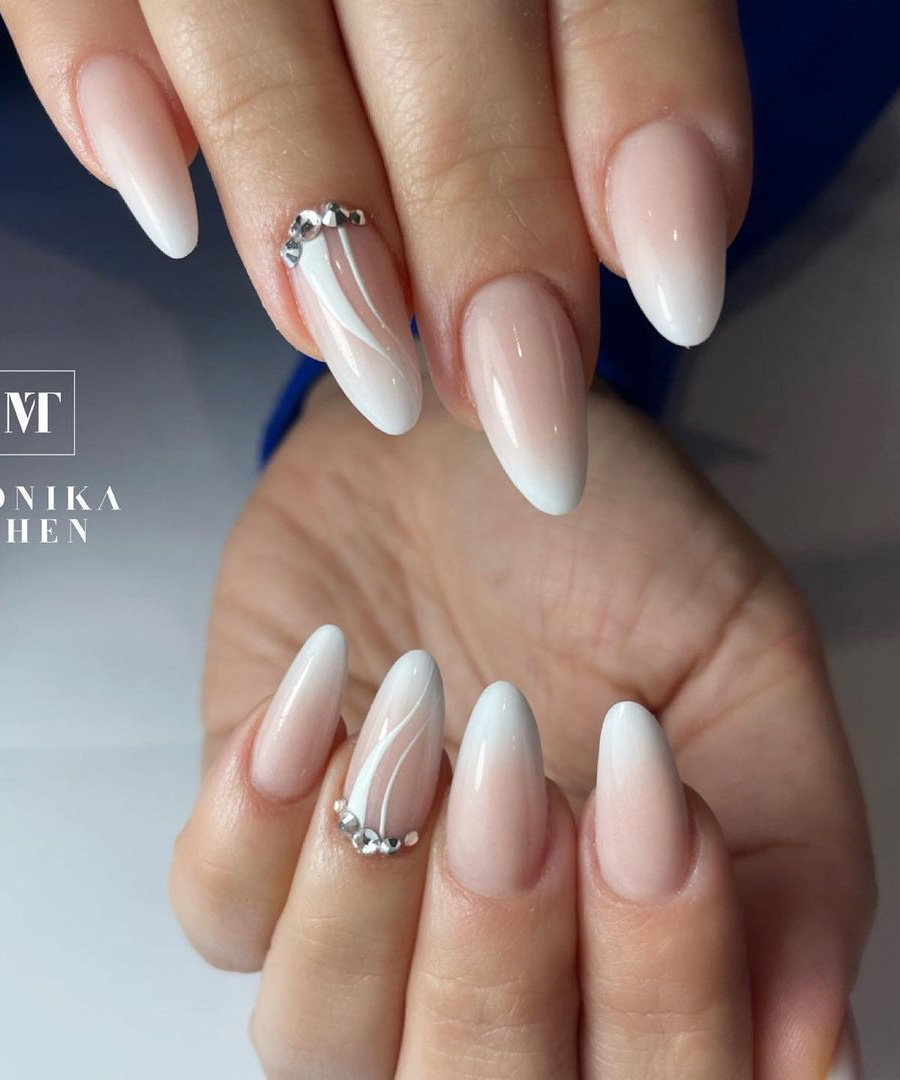 8.Purple Nail Art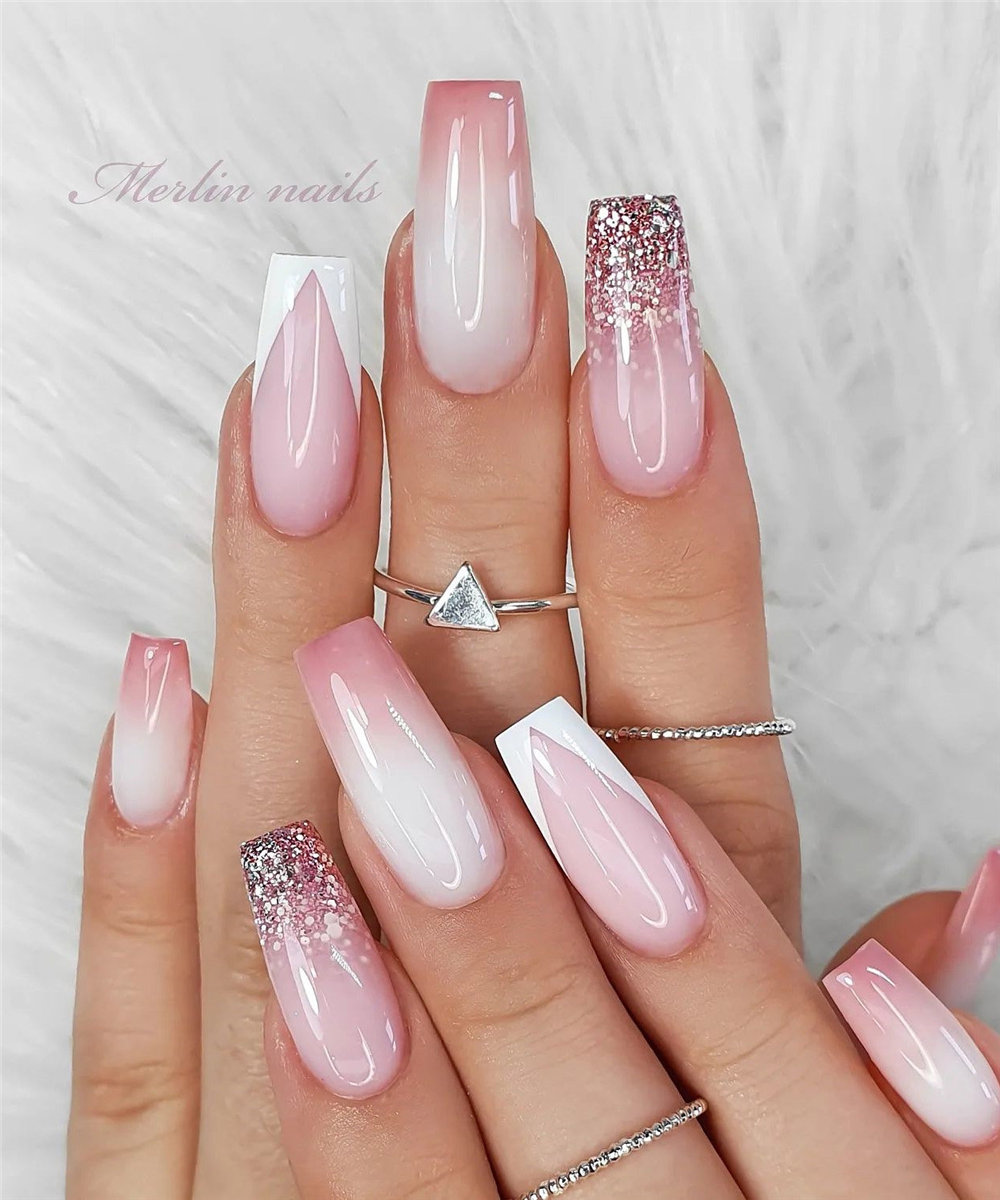 9.French Nail and Flower Nail Designs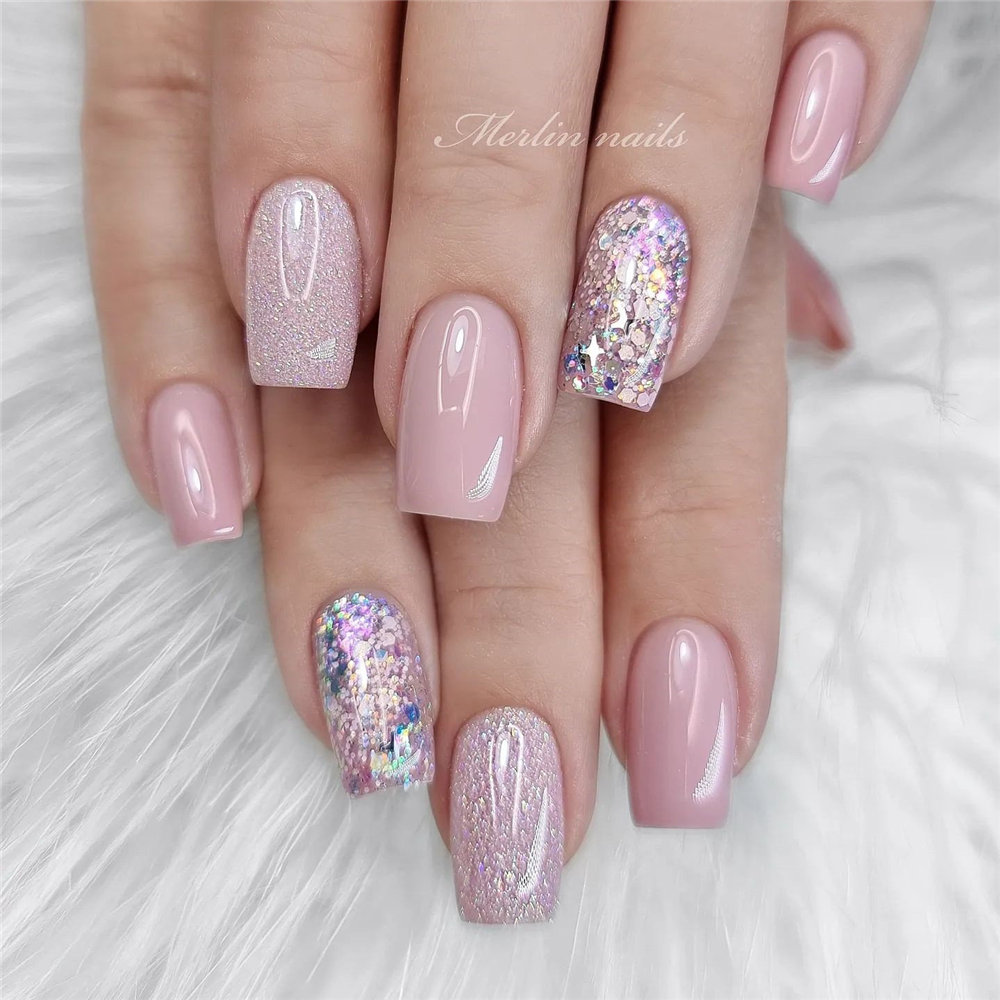 10.Glossy Purple Nail Ideas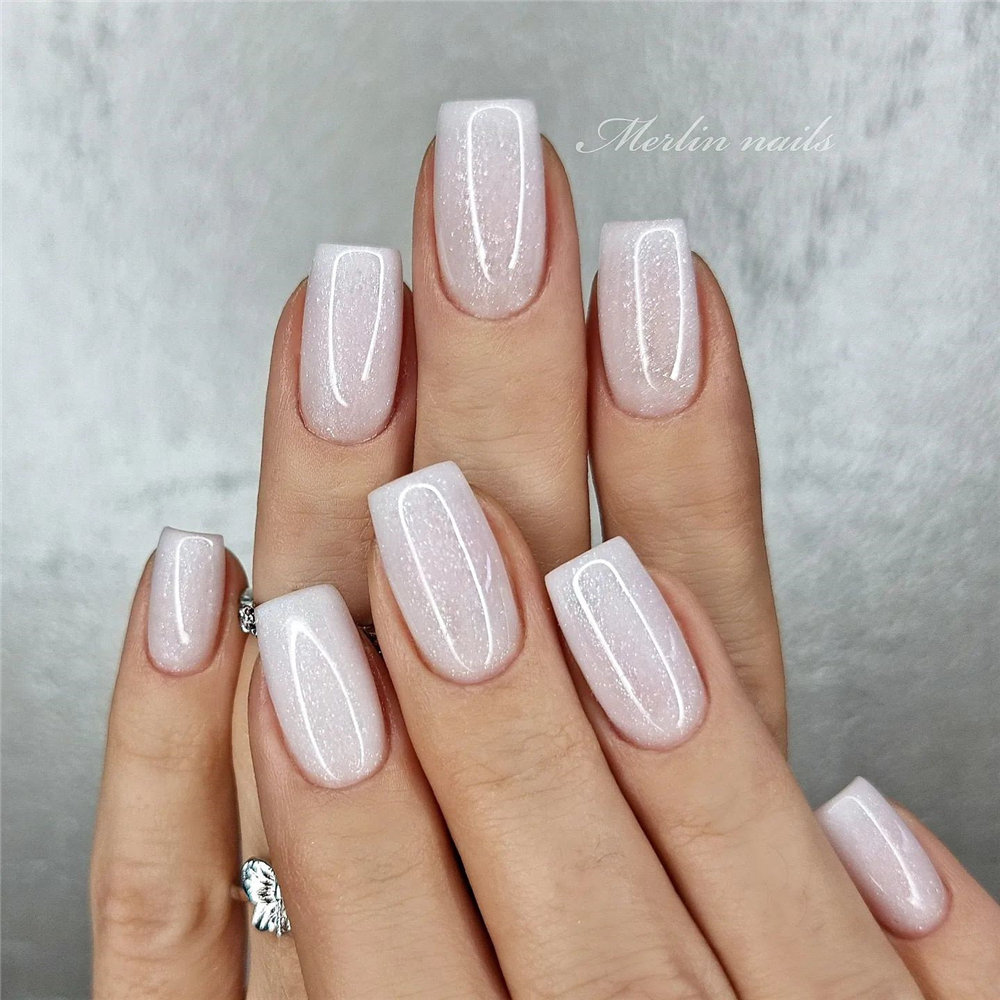 11.Pastel Swirl Nail Art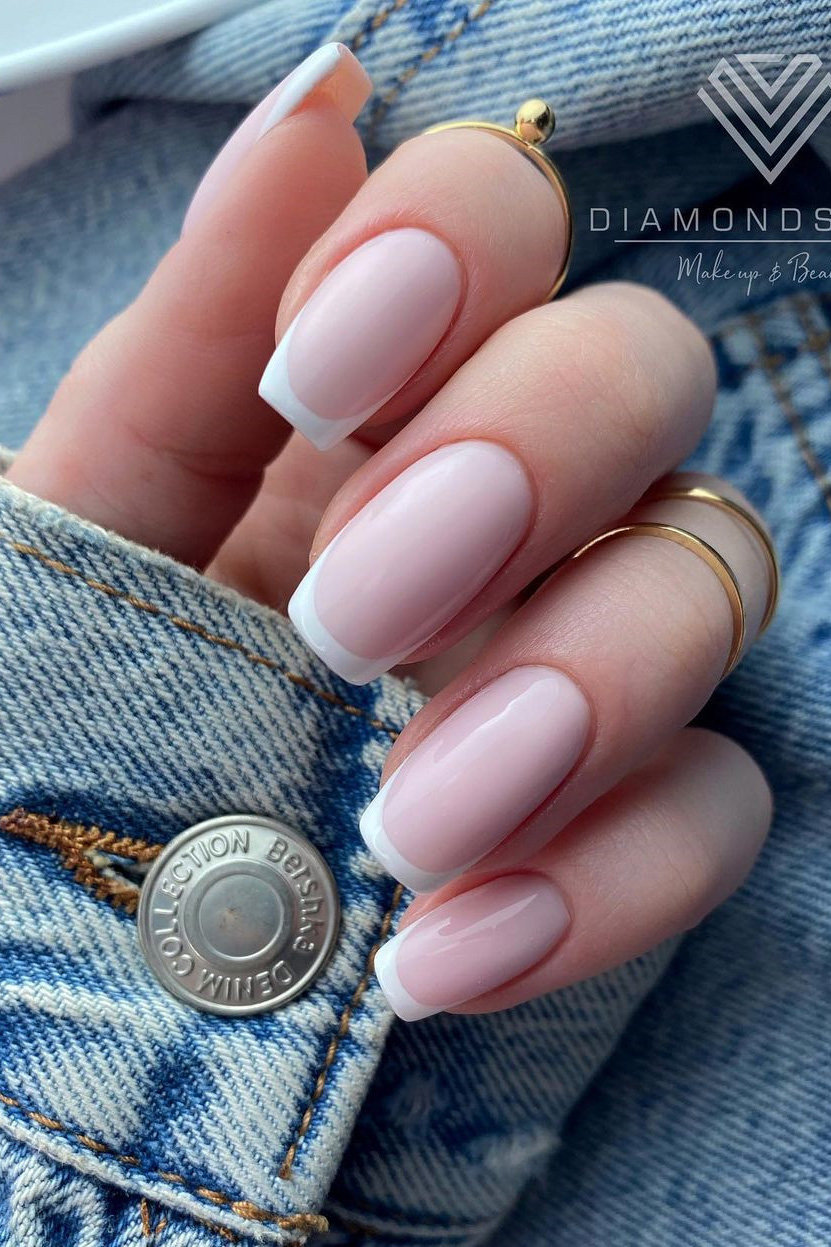 12.Cute Flower Nail Designs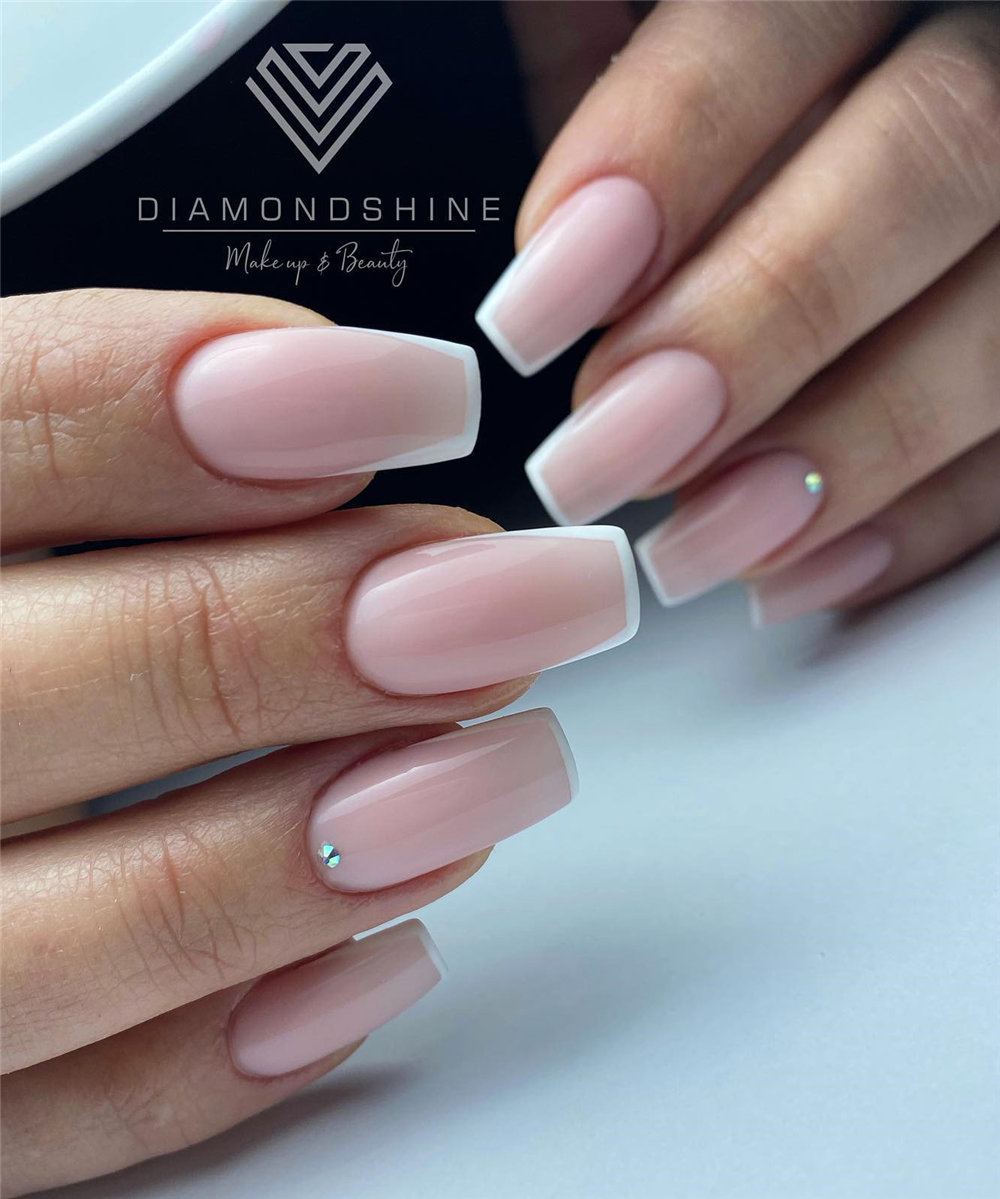 13.Light Blue French Tips Manicure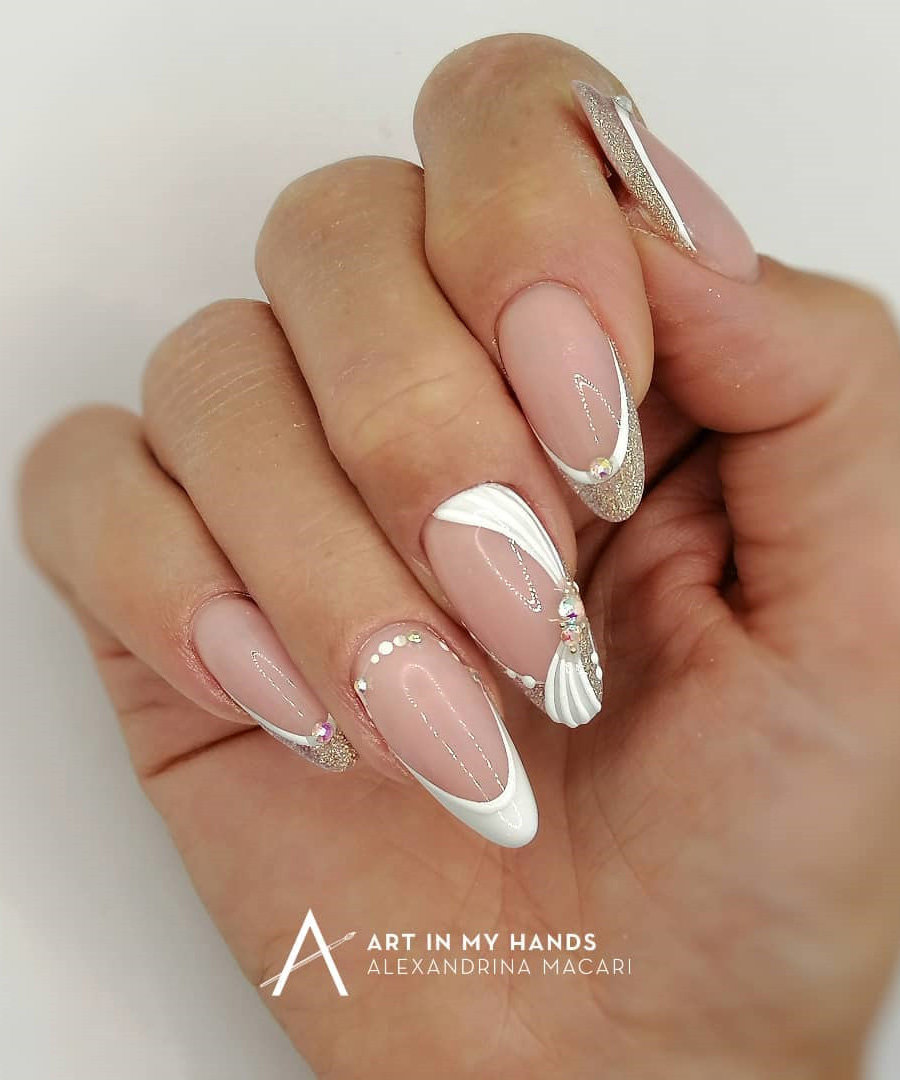 @_alexandrina_macari_corsinails
14.Abstract Nail Design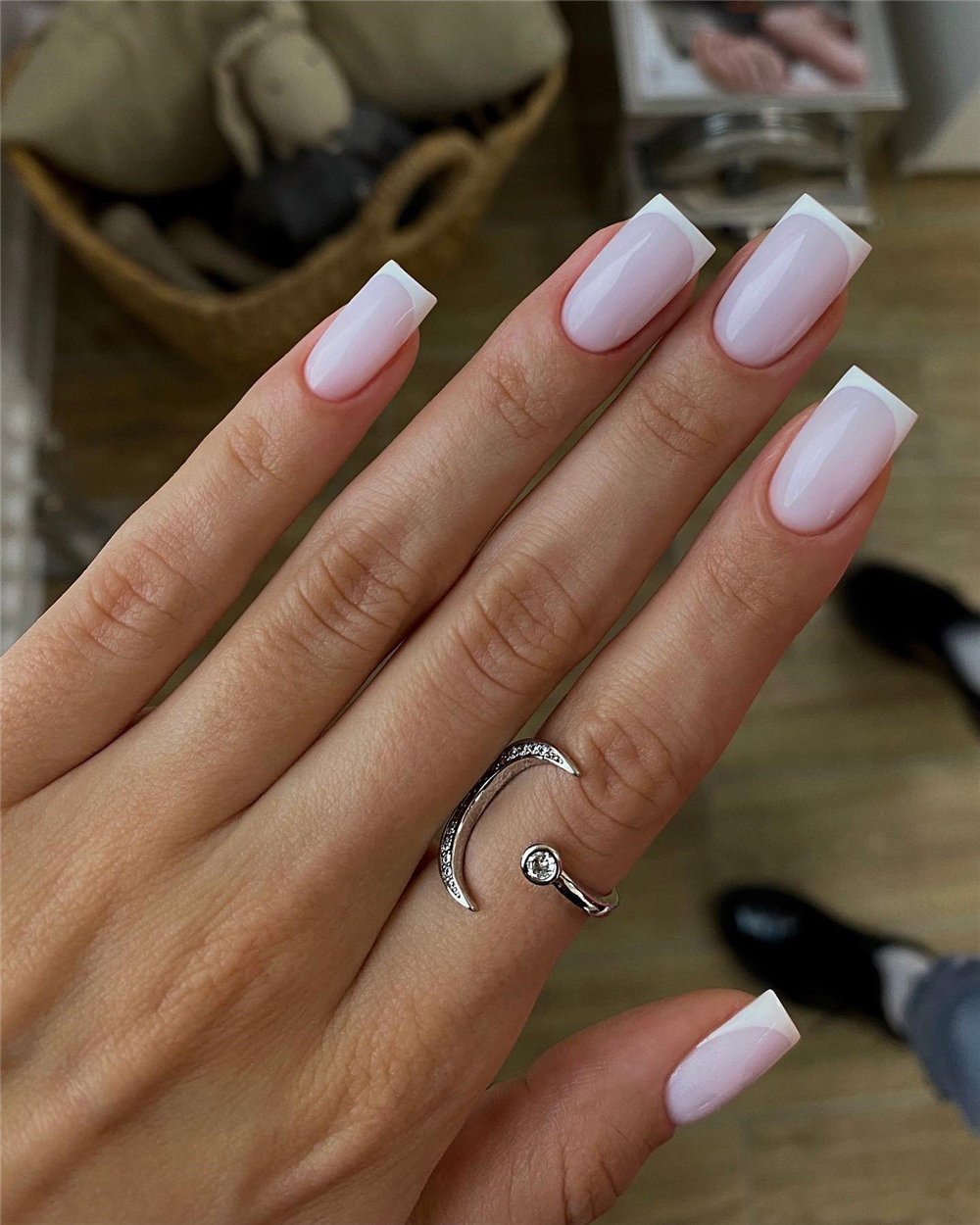 15.Abstract Nail Ideas
16.Purple and Floral Nail Design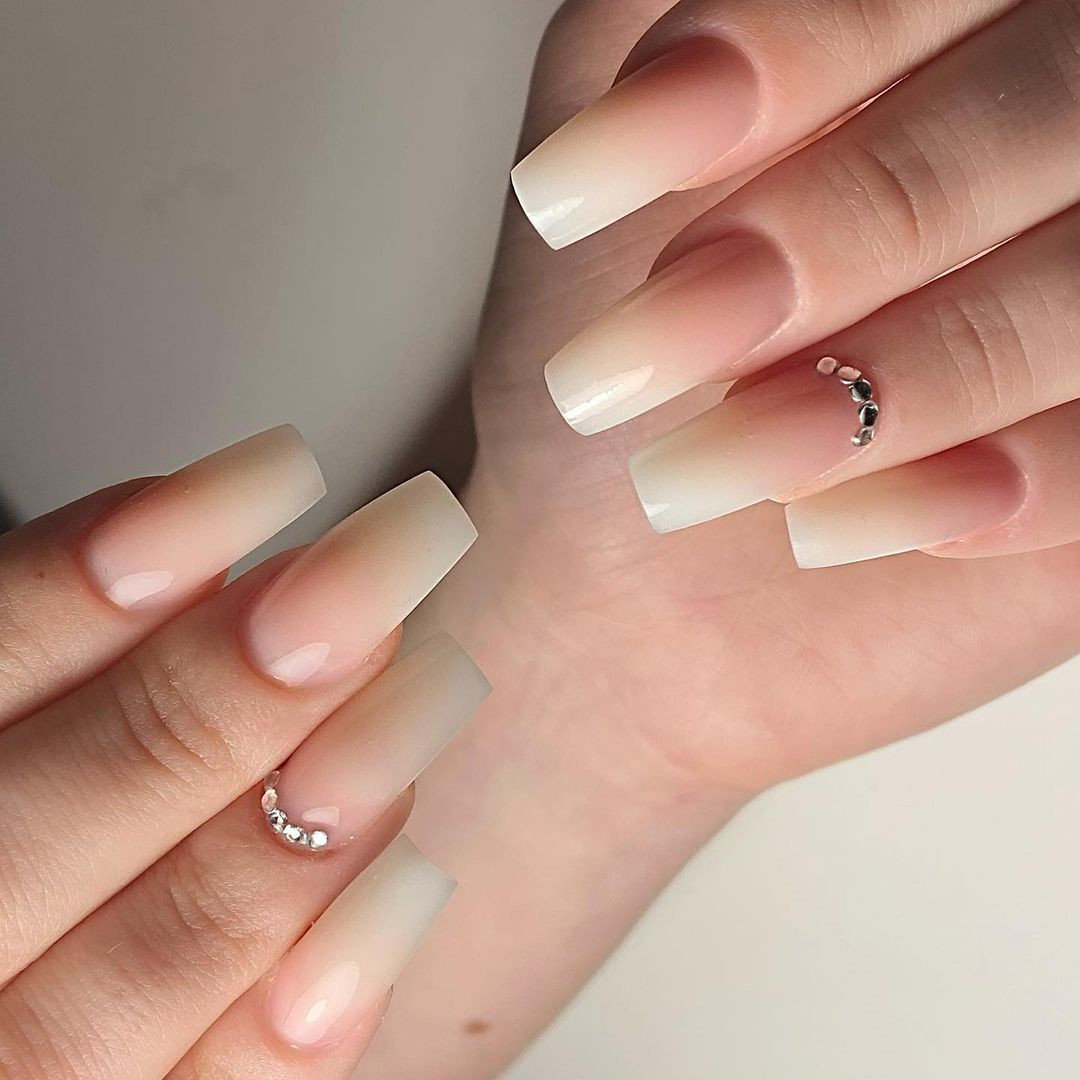 17.Pretty Nail Design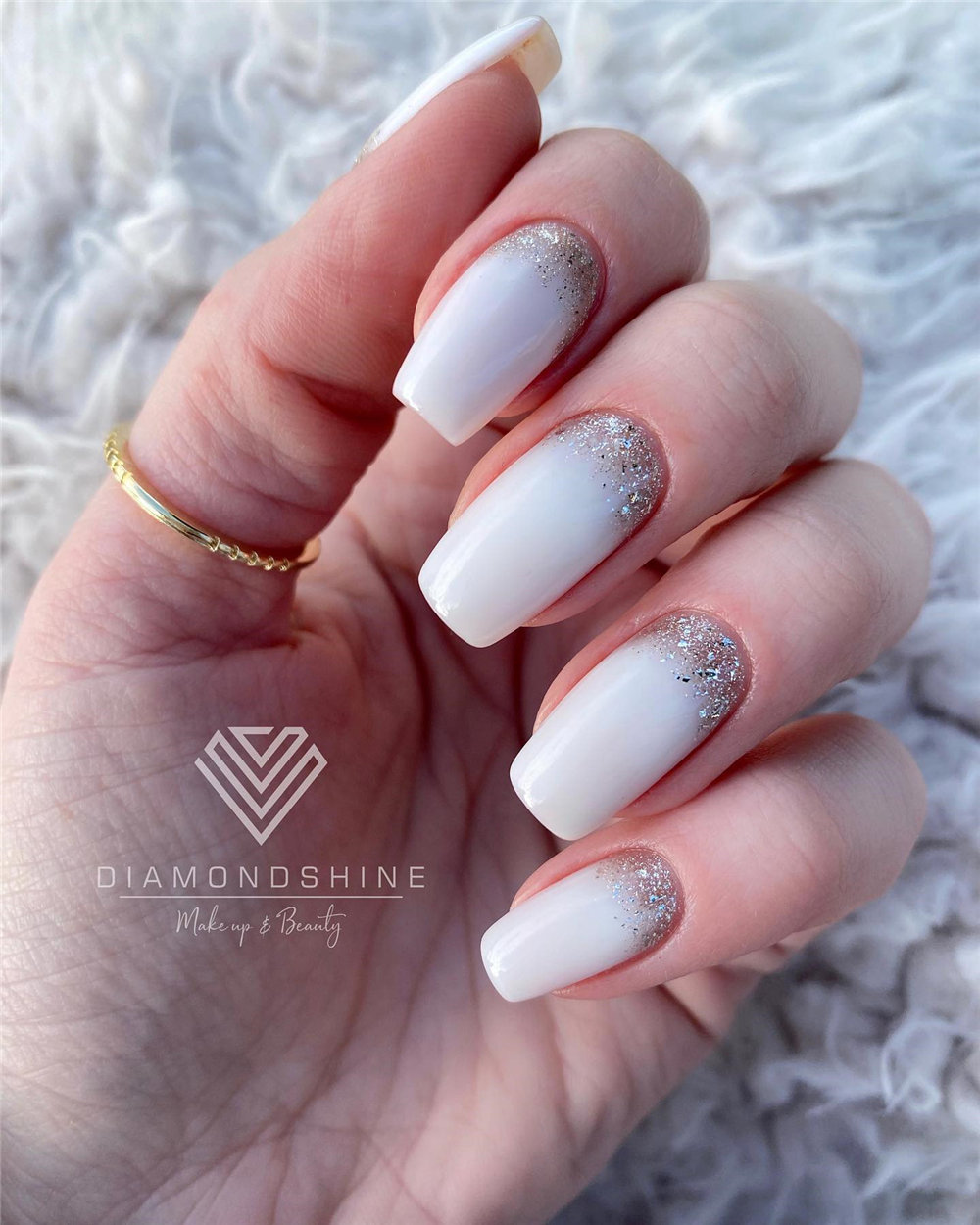 18.Cute Flower Nail Ideas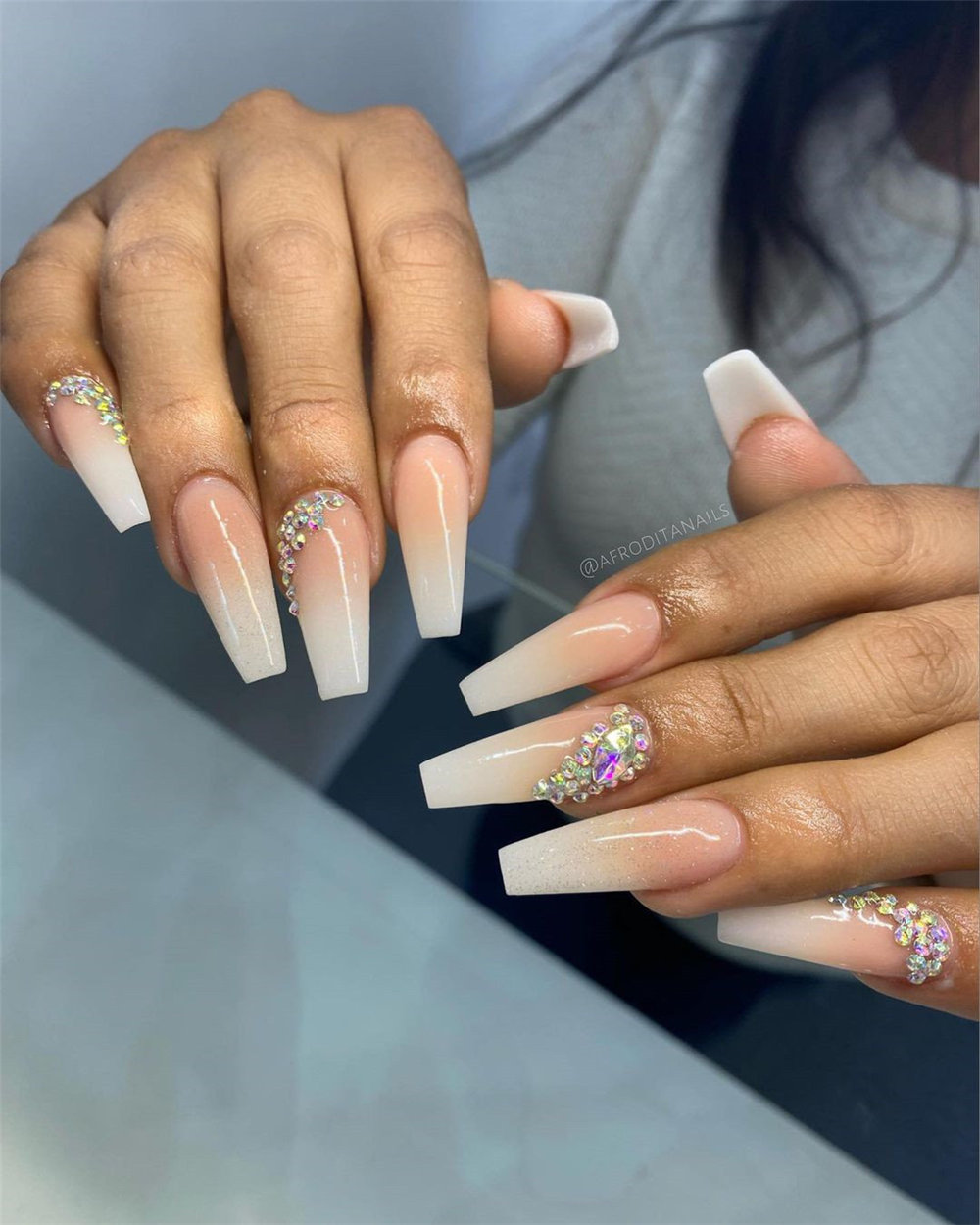 19.Matte Pink Nail Art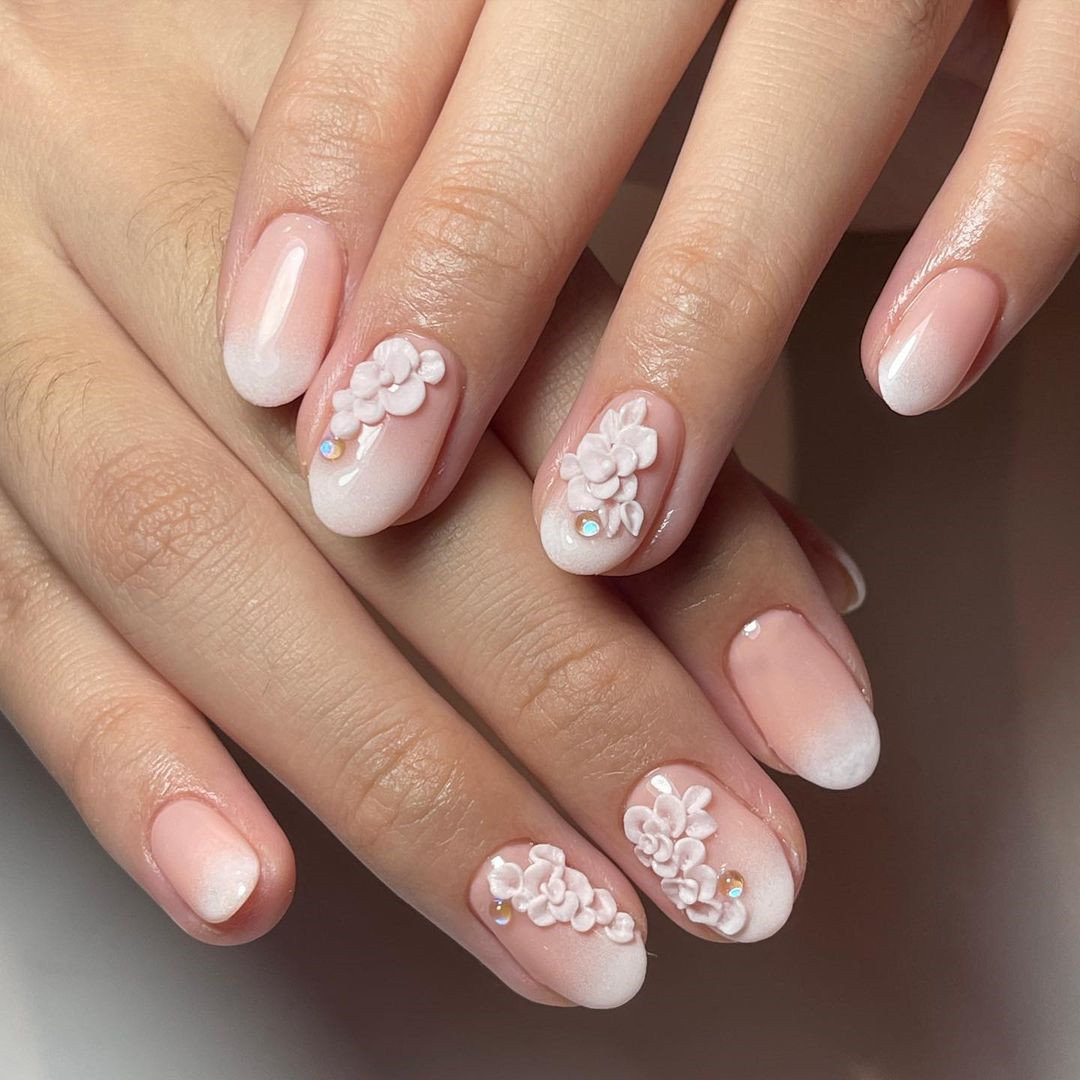 20.Light Green Nail Idea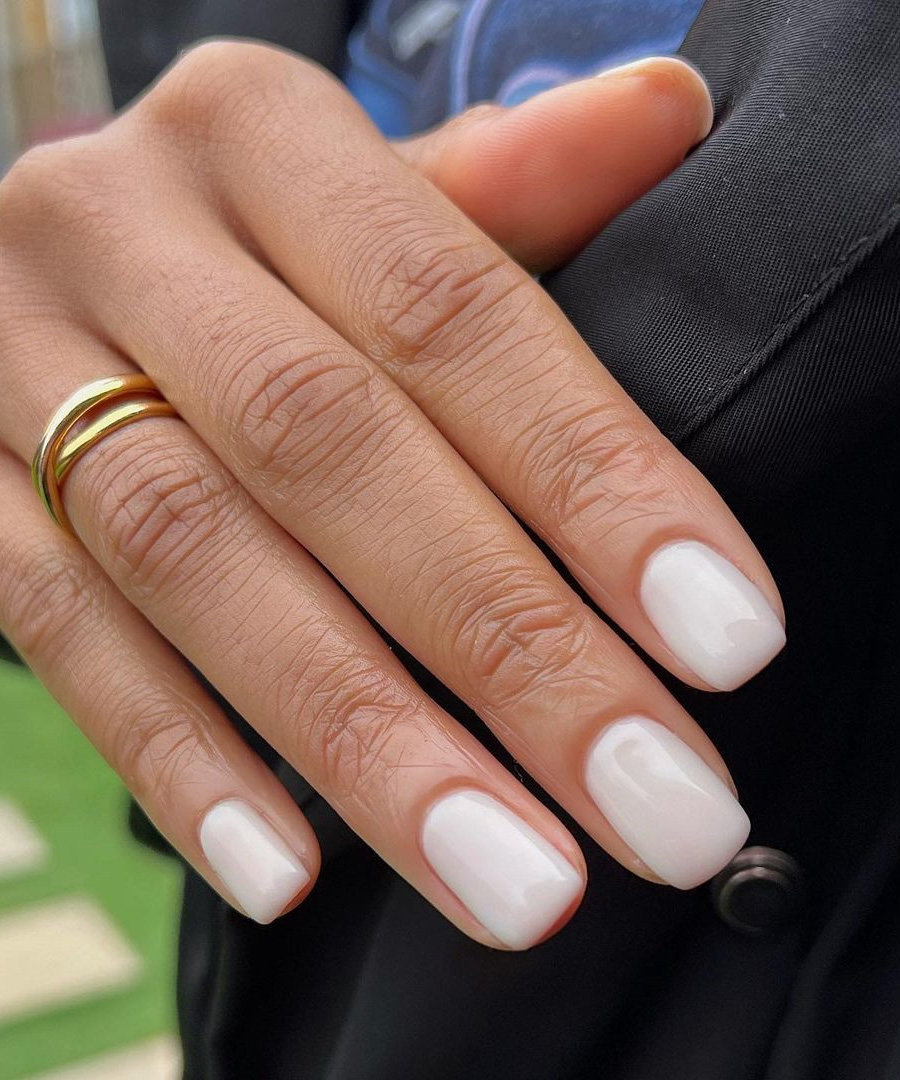 21.Long Almond Nails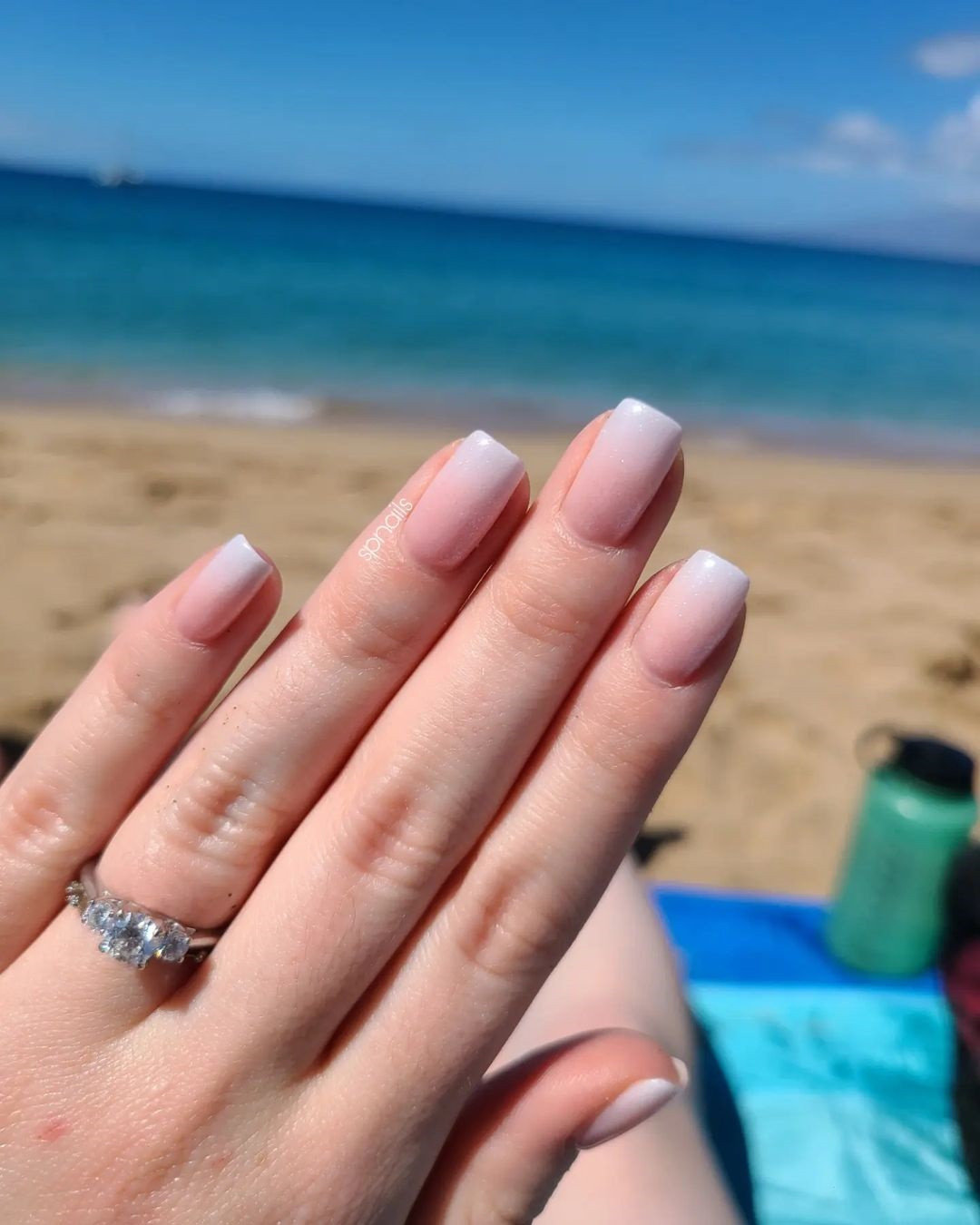 22.Long Coffin Nail Art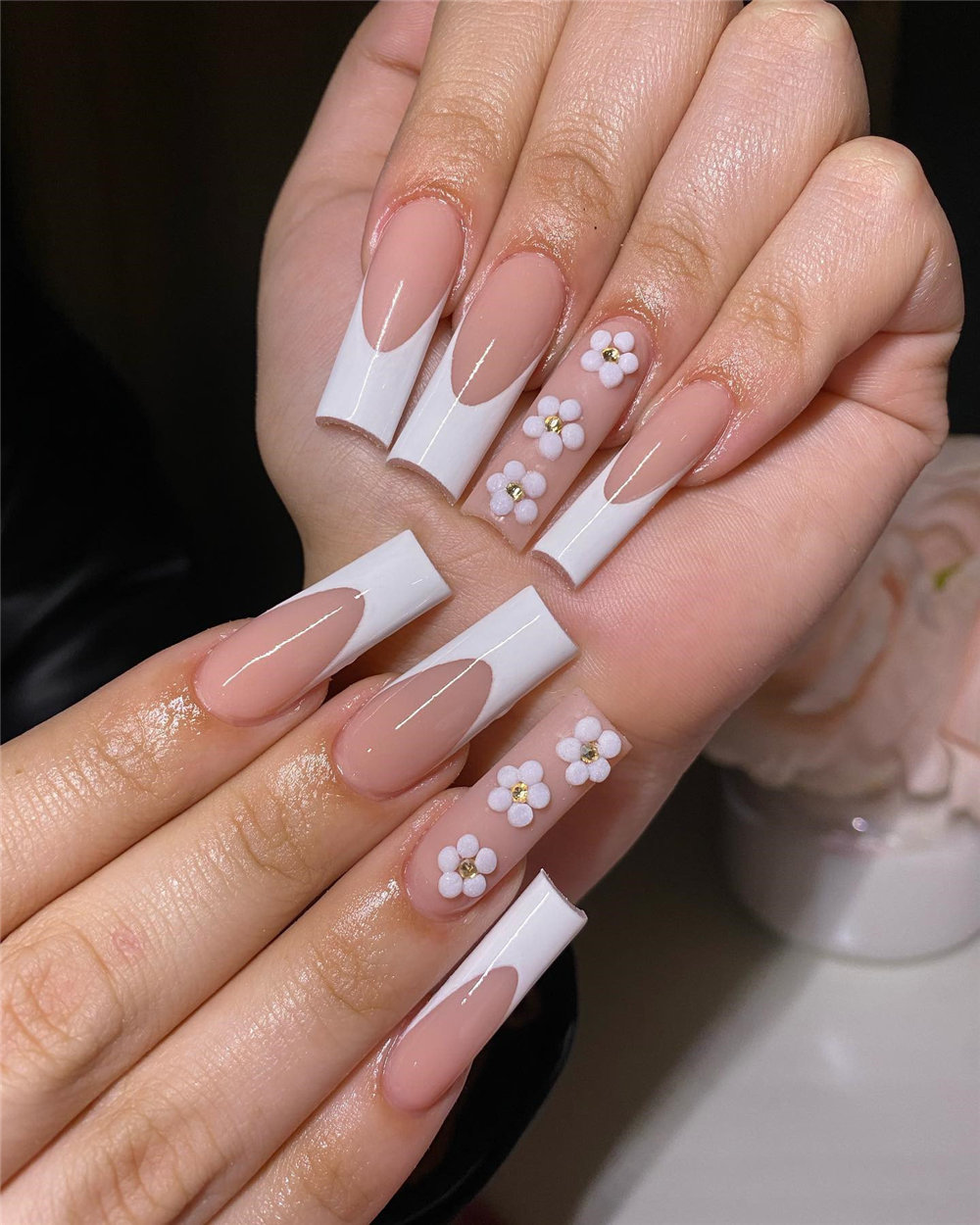 23.Simple French Manicure