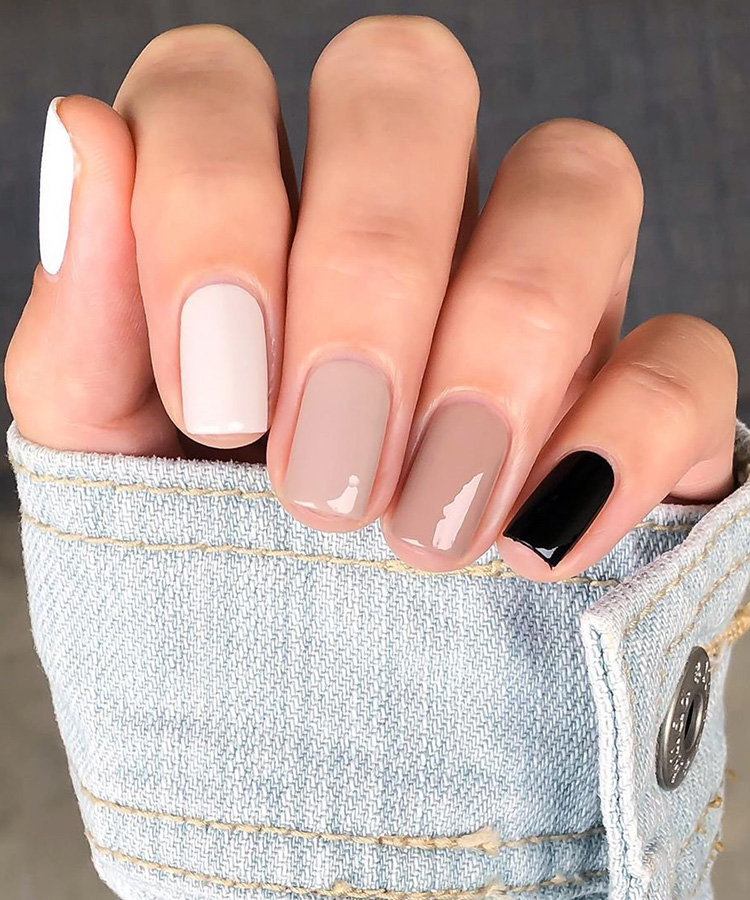 Simple Square Nail Ideas
Look this nail design, it has square shape and three colors. two nail are white, two nails are light coffee color and the other one nail is black. All the nails are medium. This is a simple nail design and only need three color nail polishes. This is a stylish and chic manicure that will make a pretty look with any outfit. In the fall, simple nails ideas like this is one of the most popular nail art. You could create nails similar this or different designs and colors.
Tags
We offer you the most popular nail trends and styles.
The nail trends, must-have colors and more are always changing, so you need to looking for new nail art designs. If so, you are in the right place. SoSoNail.com provide you with the different colors, different shapes (square, almond, coffin, stiletto) of nail art ideas, and suitable for any occasion (wedding, office, school, workplace) and season (Spring, summer, autumn, winter).