Spring flowers are brilliant, the sun is shining brightly. Another year of spring is here, and flowers smile for you. To celebrate this season, we need some beautiful spring manicure. When talk about spring manicure, there so many designs and ideas. According to the nail ideas on ins, we think the daisy, primroses, sunflowers and Do Not Forget Me is the most popular flower manicure.
Any pastel color will look good on floral nail art. We often use pink, white, green or light purple co create spring nails. In addition to using solid colors, we can also combine several colors.
To give you some inspiration, we have found 25 best flower nail designs. These floral nails look so cute and the pastel colors are trendy. You will find daisy nails, sunflowers nails, Do Not Forget Me nails and more. Flower manicure will suit for all nail shapes and lengths. From coffin nails to almond nails, short nails to long nails, here are the best flower nail designs and ideas to inspire your next manicure.
1.Cute Lilac Nail Design
I love the lilac and french manicure. So this nail art is my favorite. These nails are short and have a almond shape. Most of nails are painted lilac color, two nails are painted clear polish with purple tips and cute white daisy design.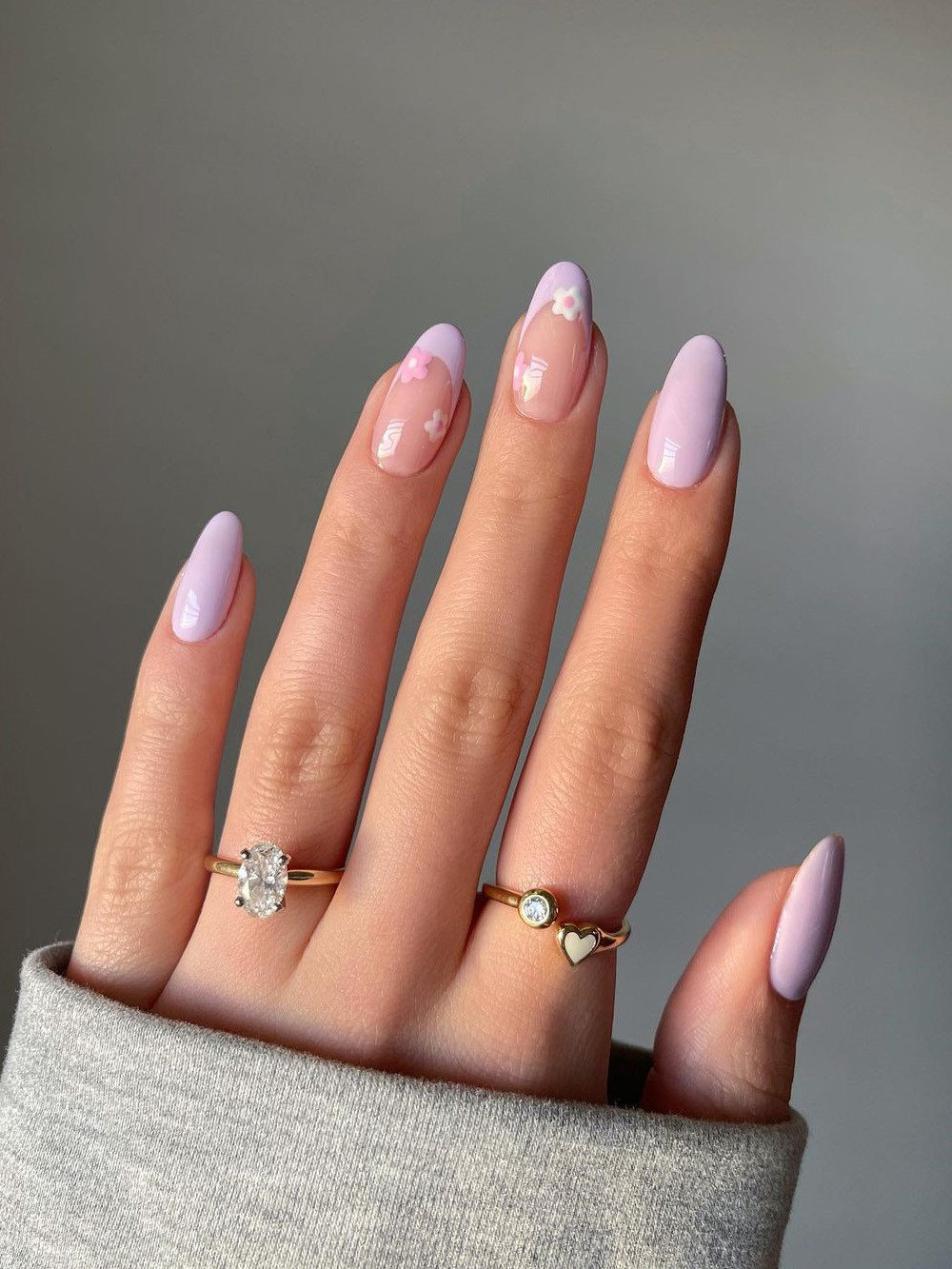 2.Lavender French Tip Nails
Next, we have a beautiful lavender french nails. These nails are long with almond shape. Most nails are nude with classic and slanted lavender tips. The french tips with white outline and looks so chic. There is a an accent nail that with adorable flowers and cute green leaves.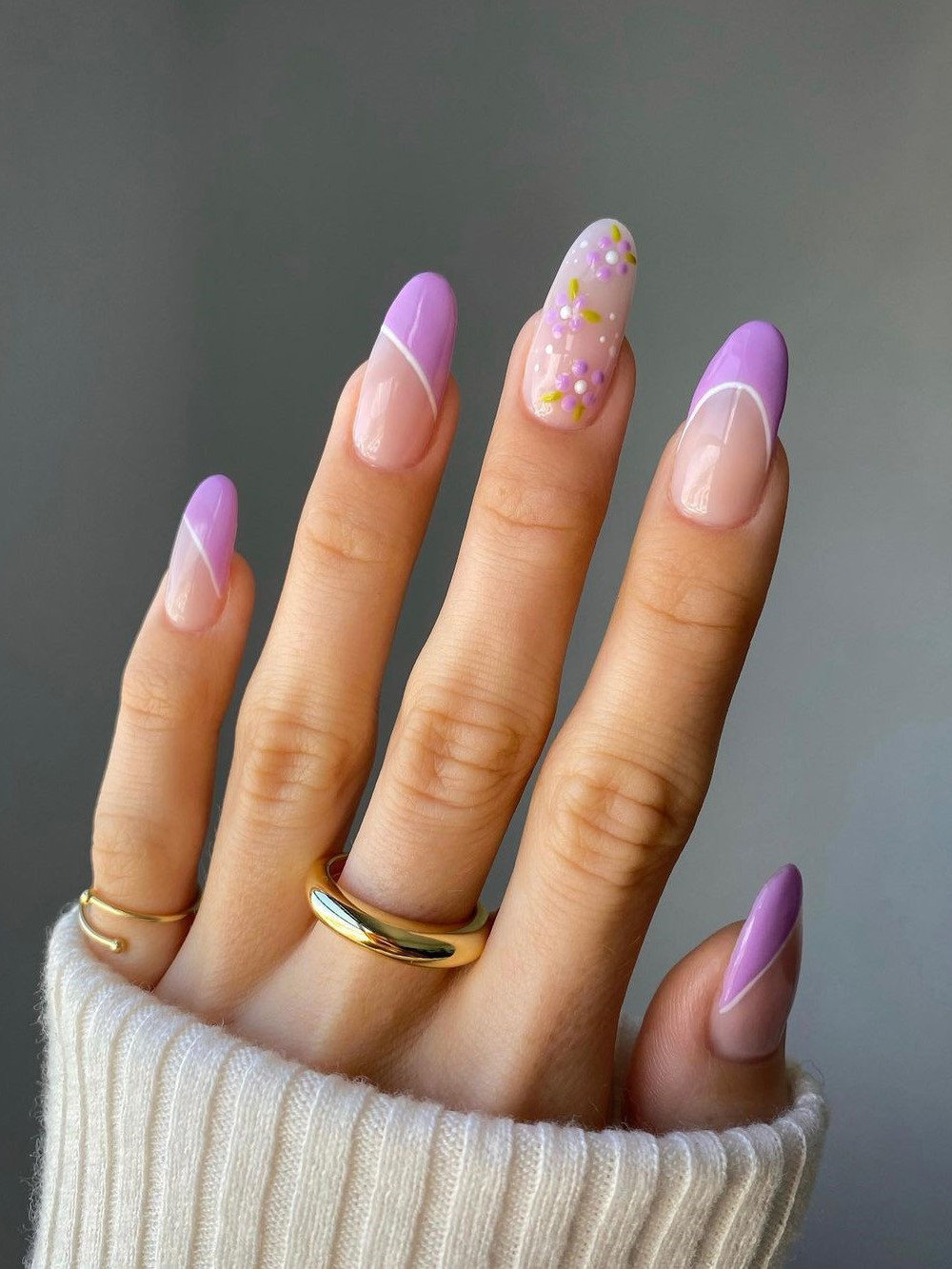 3.Beautiful Flower Nails for Spring
Next, we have a almond nails design. These nails are nude with flower design. We have cute white, purple and yellow flowers designs, also decorated with green leaves. It is trendy nail idea and will suit for any nail shape.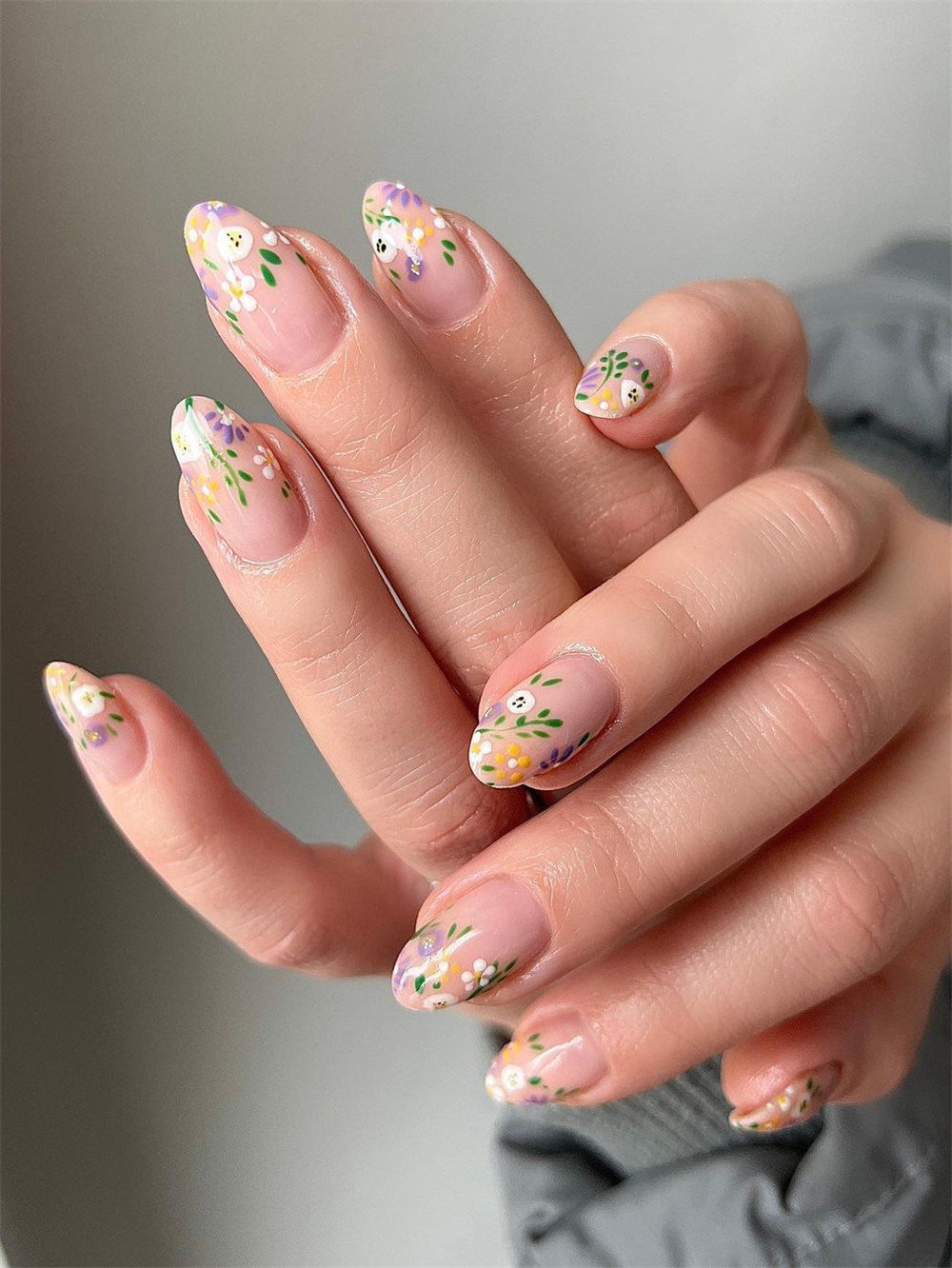 4.Delicate Hand Painted Florals Manicure
This is a delicate hand painted flower nails idea. For this look, some nails are painted solid blue and some nails are light yellow with delicate florals design. The manicure bing us spring vibes.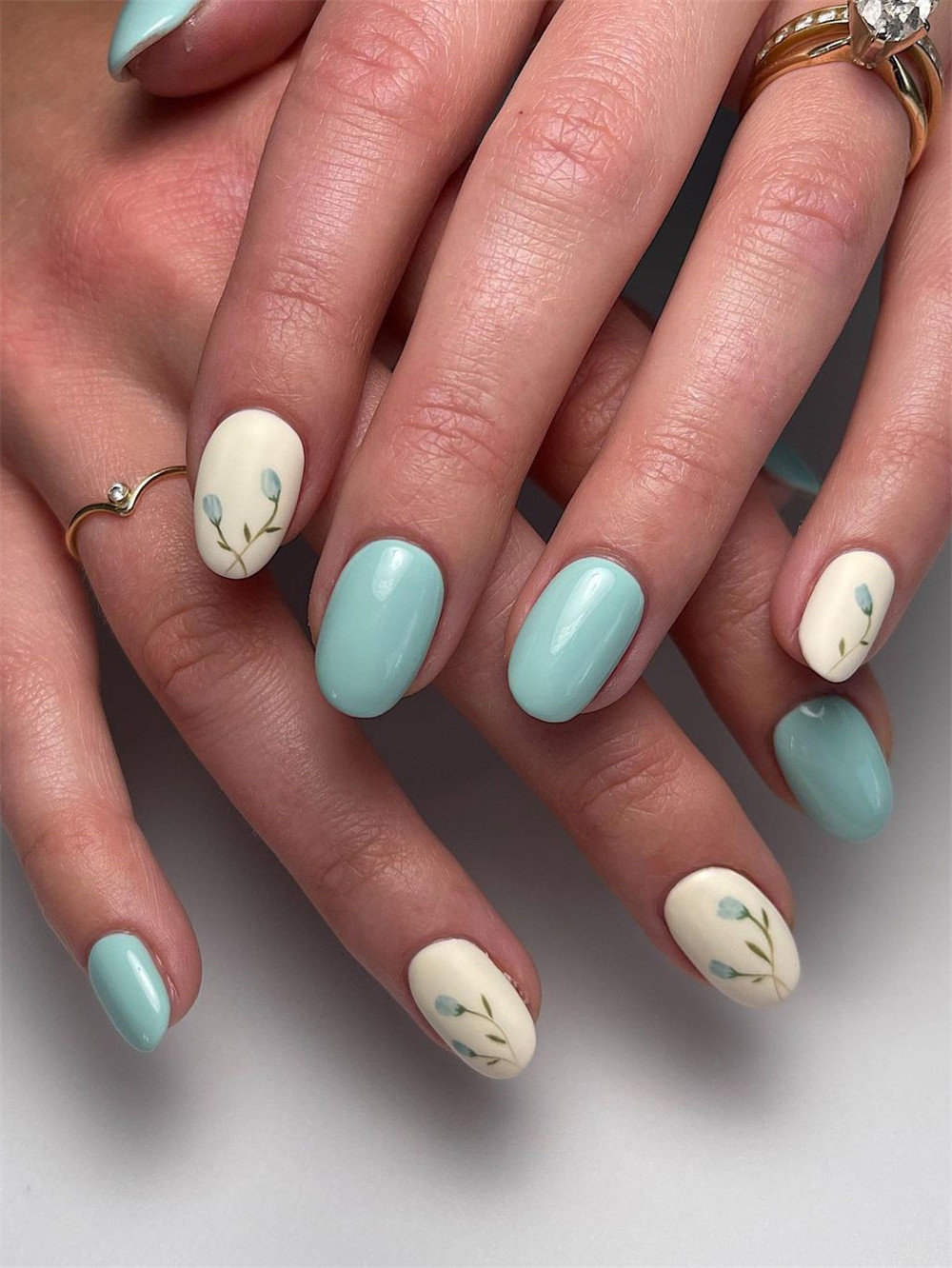 5.Abstract Matte Flower Nail Designs
If you like matte nails the this nail art is for you. Here we have mid length nails. Each of nail has a different design such as matte white with blue flower petal, matte pink with brown petal and so on. It is a pretty nail idea that will make your look wow.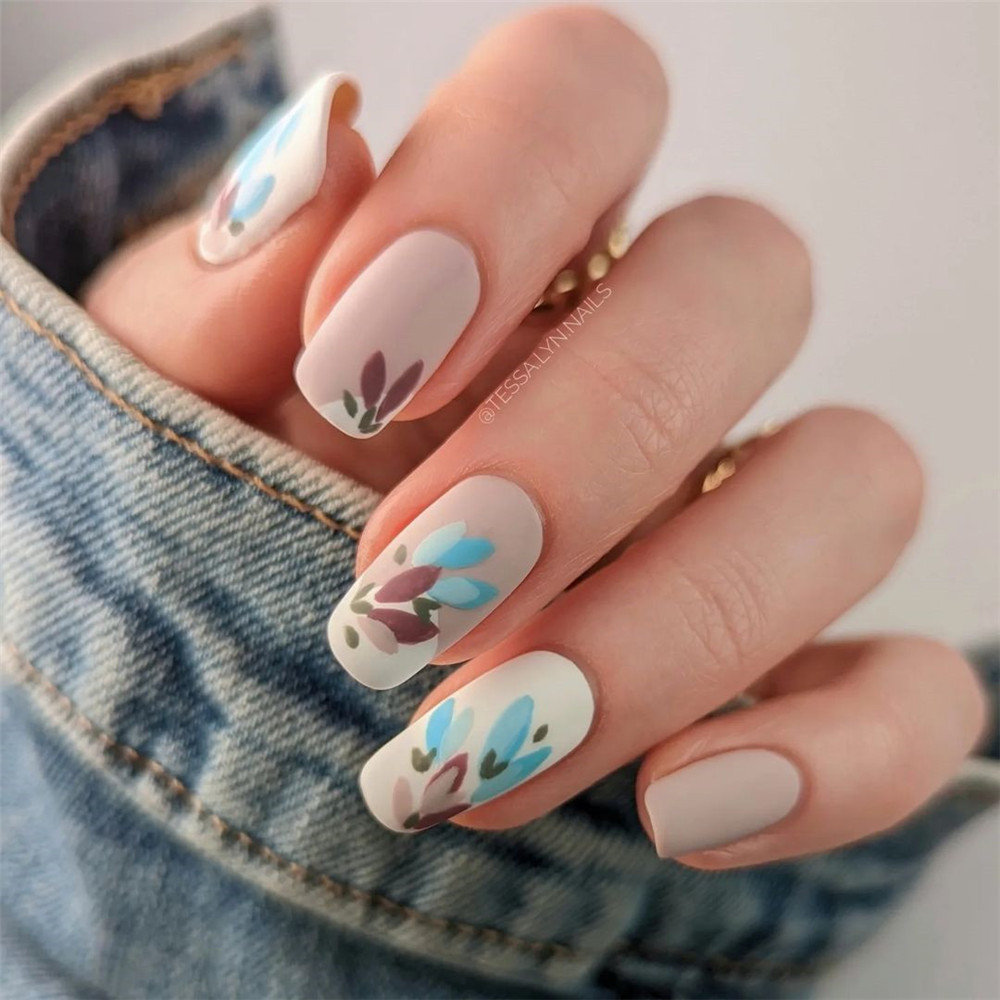 6.Chic Sunflower Nail Design
If you love the sunflower the this manicure is for you. These nails are almond shaped and sunflower designs have been used. For this look, the nails are nude with a sunflower pattern painted on the nails. You can hand-paint the sunflower or use flower stickers.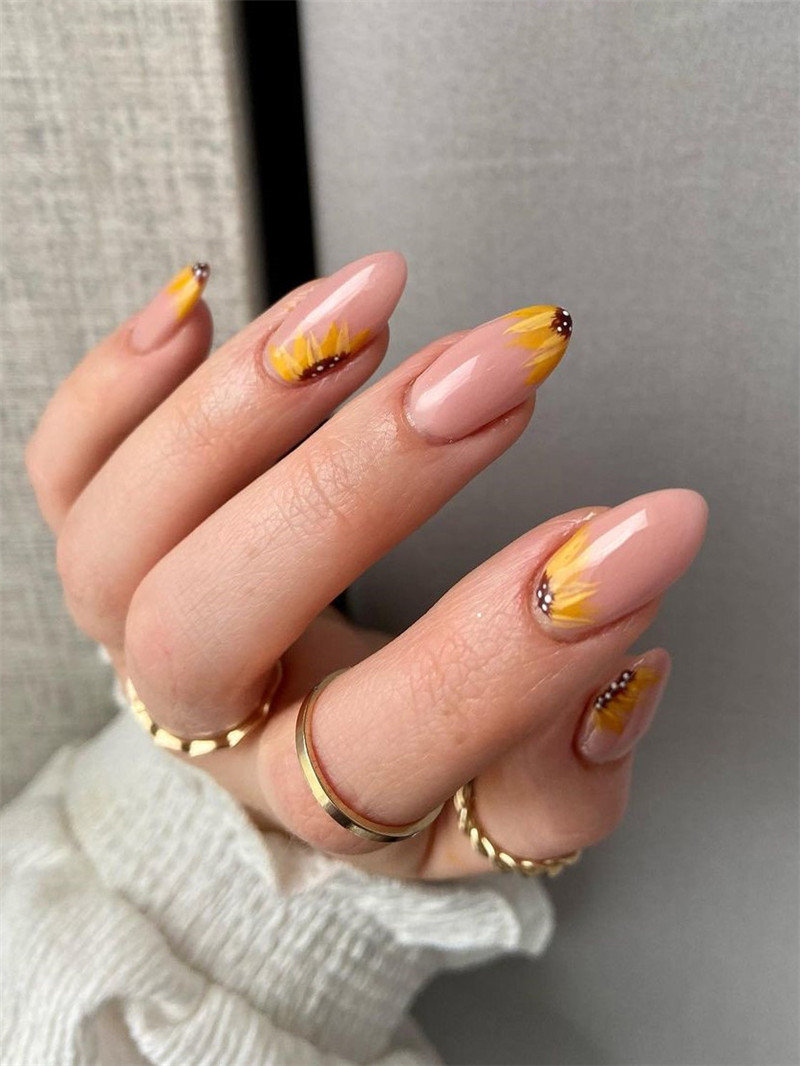 7.Blue French Tip Nails
Ready for spring? Maybe you need this beautiful nail designs. This is cute french tips manicure. These nails are short with almond shape. Some nails are nude with blue tips. Two nails are nude with blue, yellow and pink florals.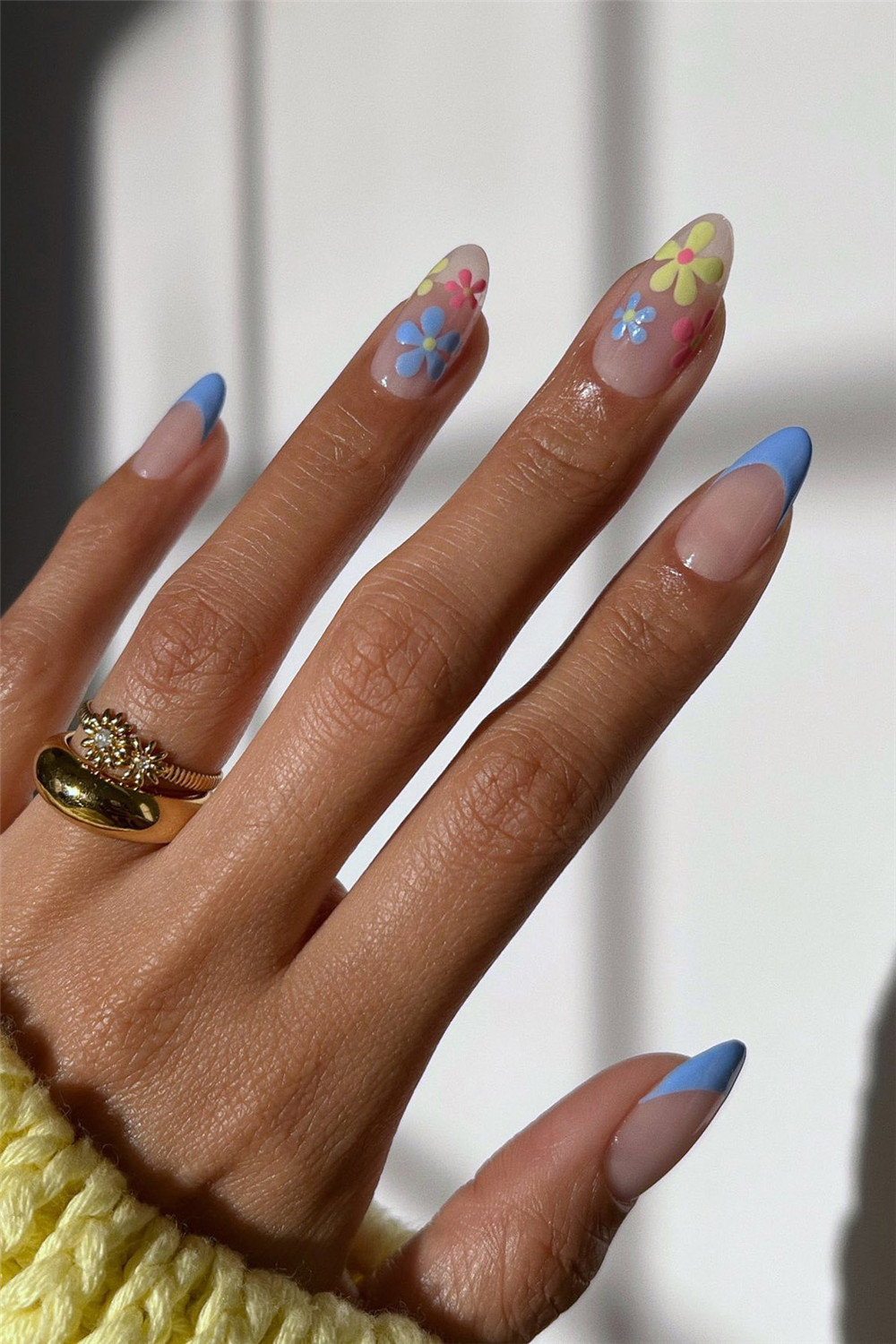 8.Purple Nail Art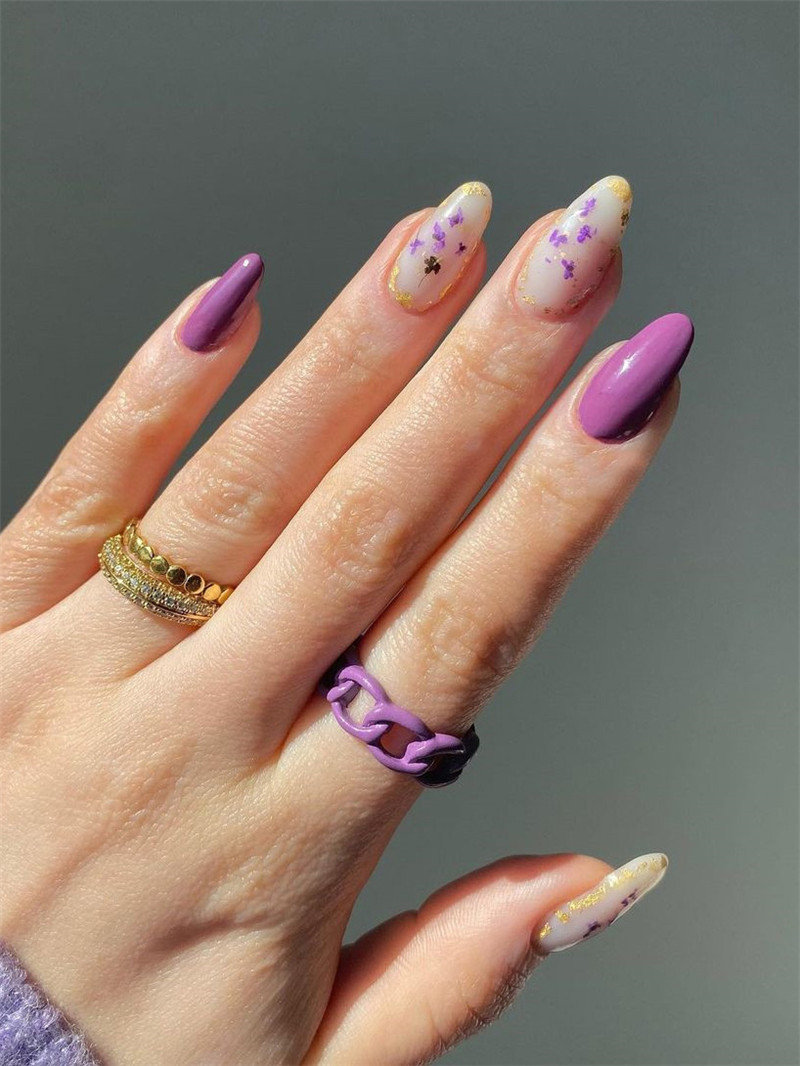 9.Hand-painted Flower Nails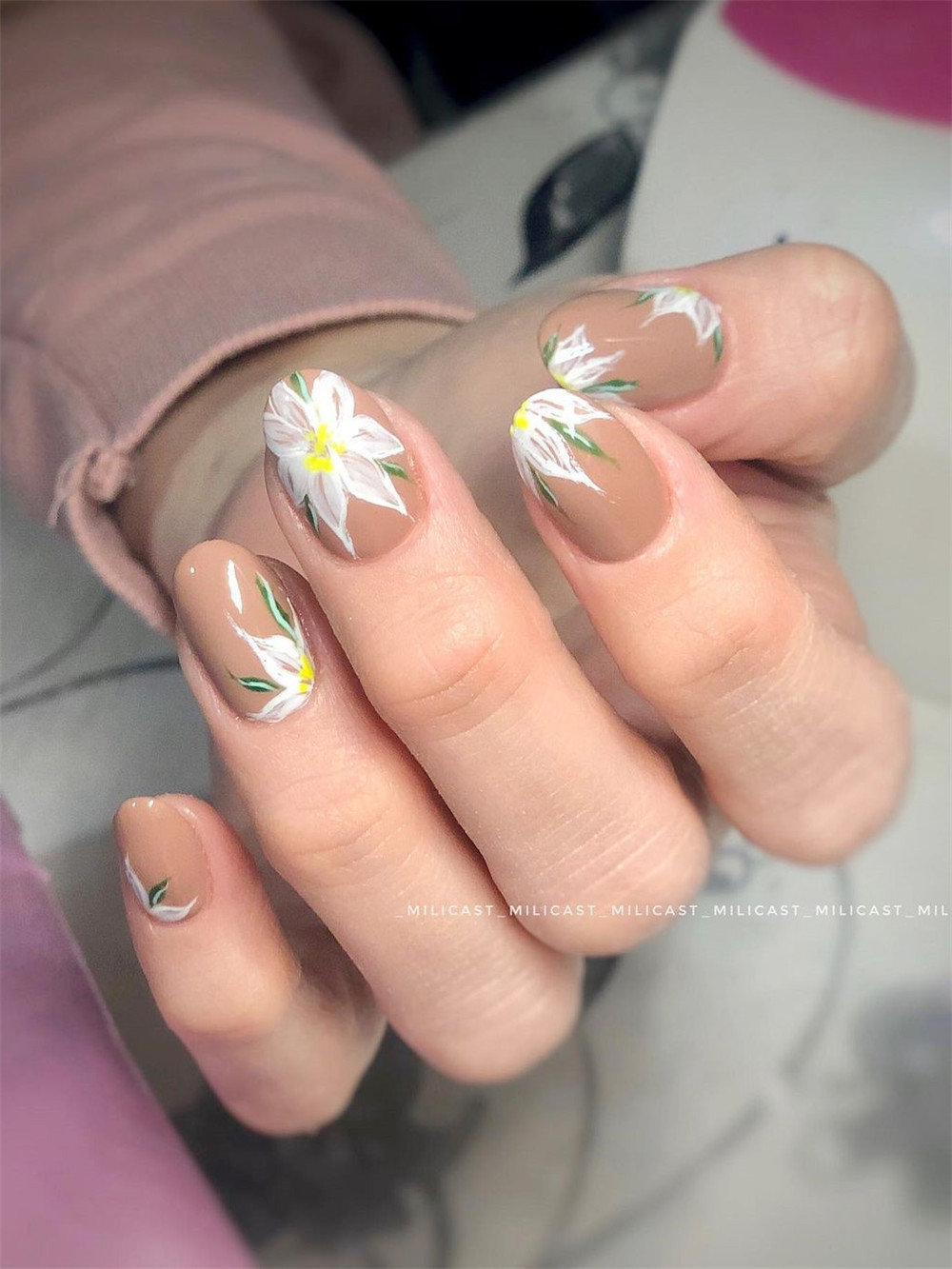 10.Pale Green Nail Art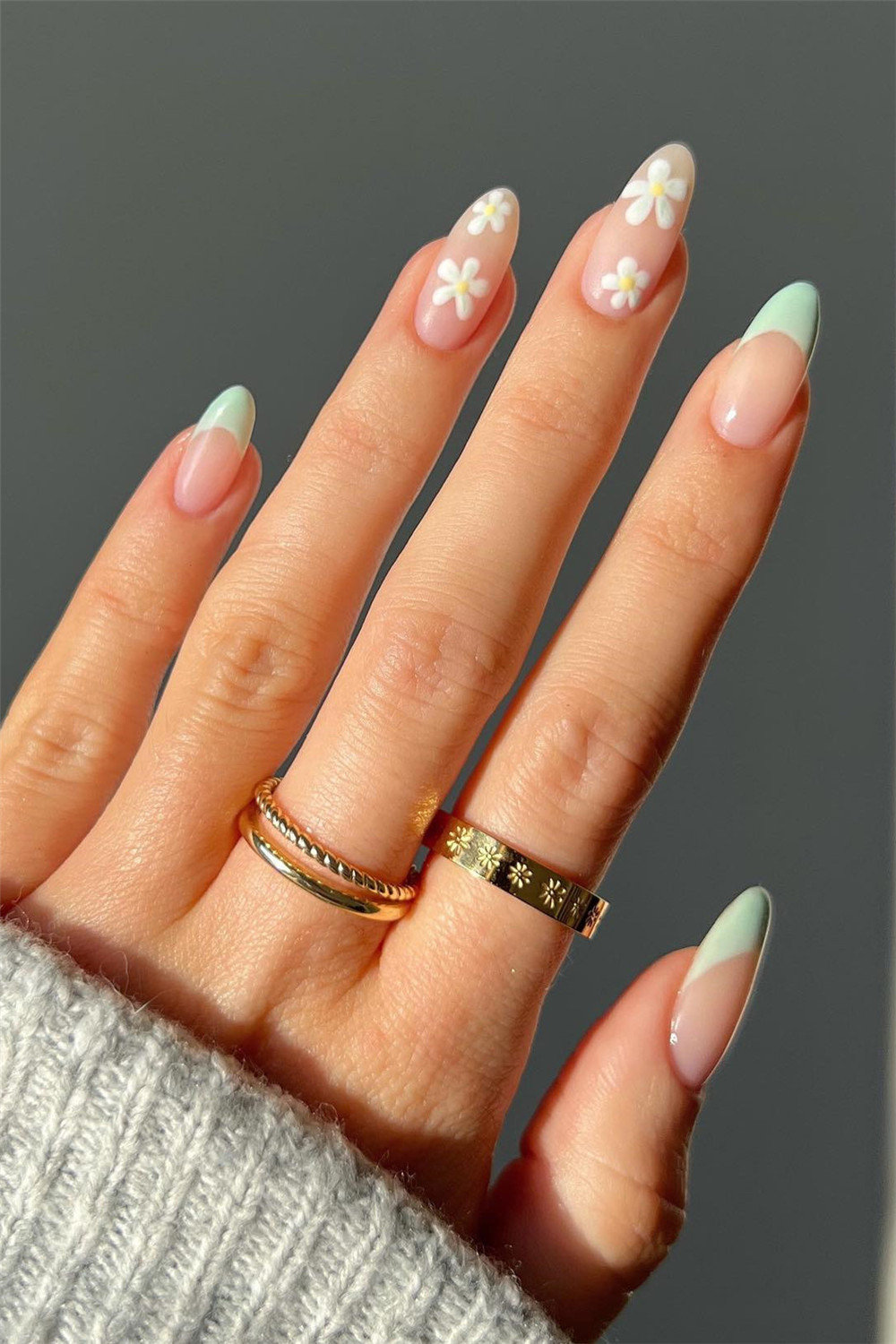 11.Long Almond Nail Idea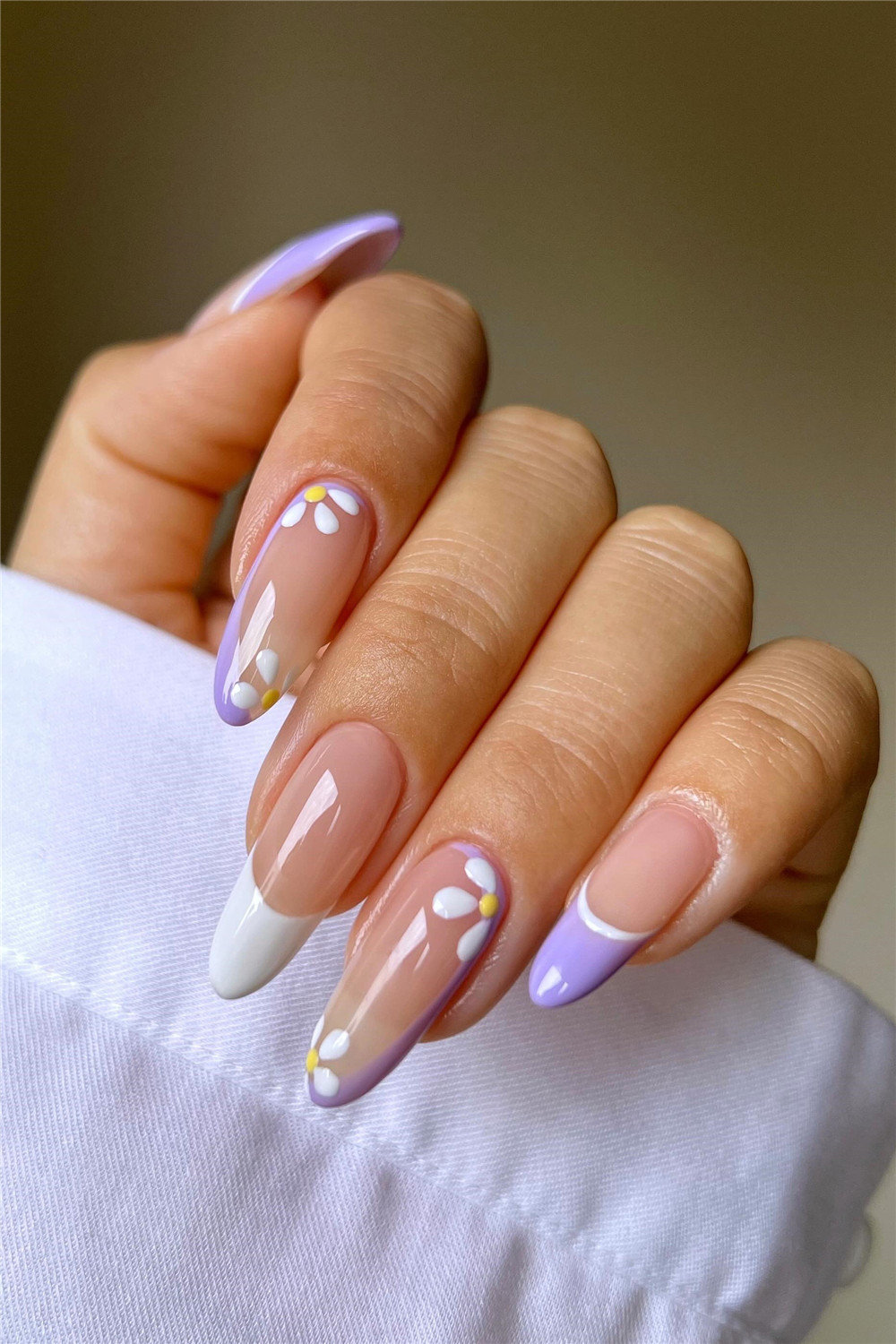 12.Short Nail Idea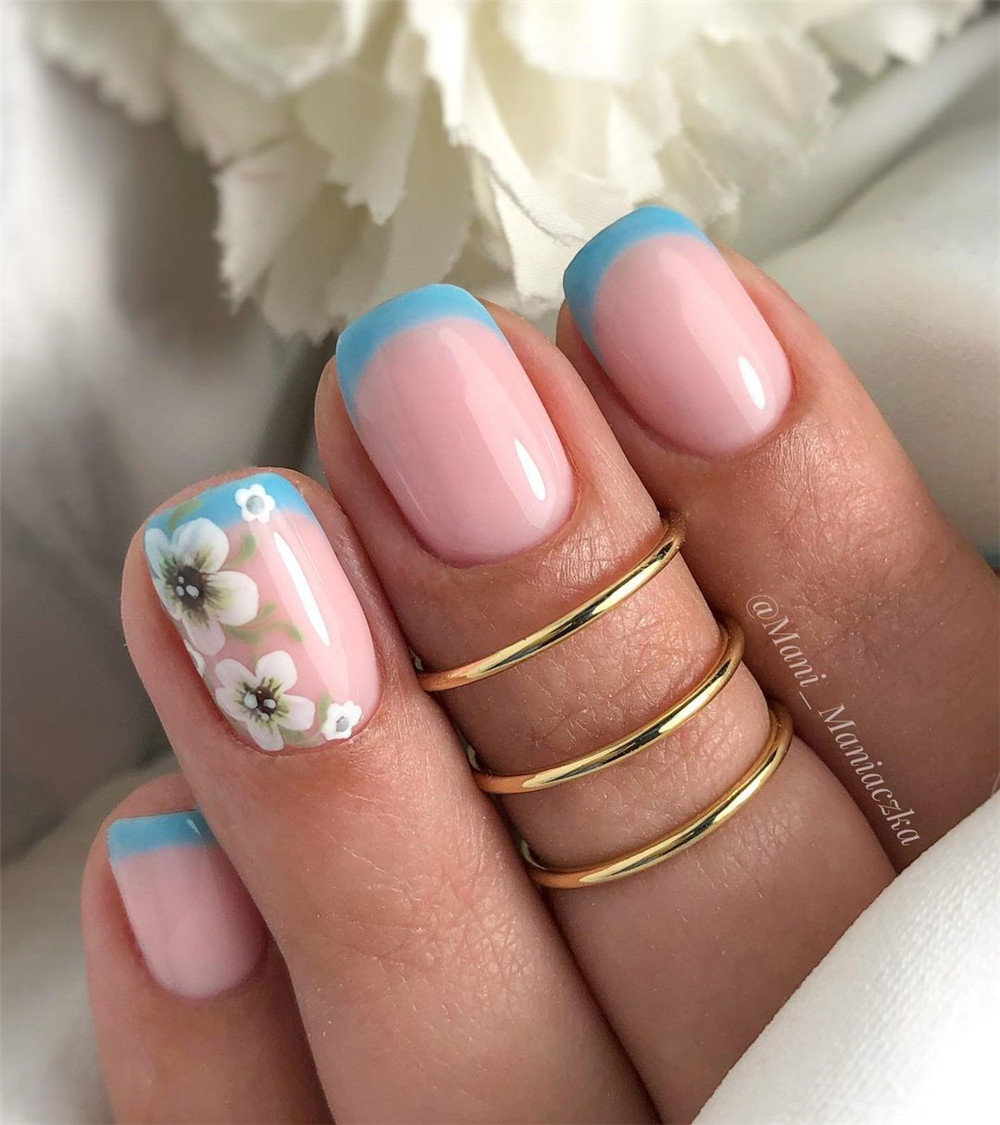 13.Glam Flower Manicure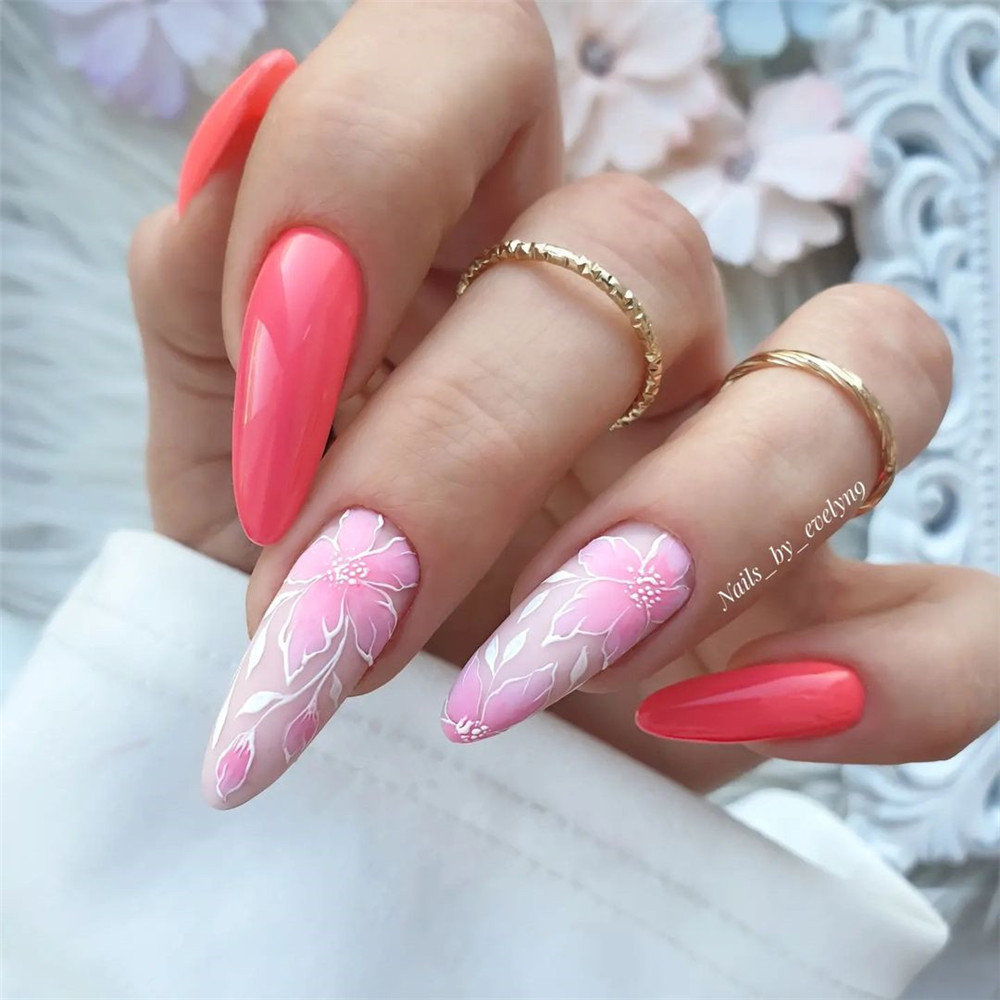 14.Cute Floral Nail Design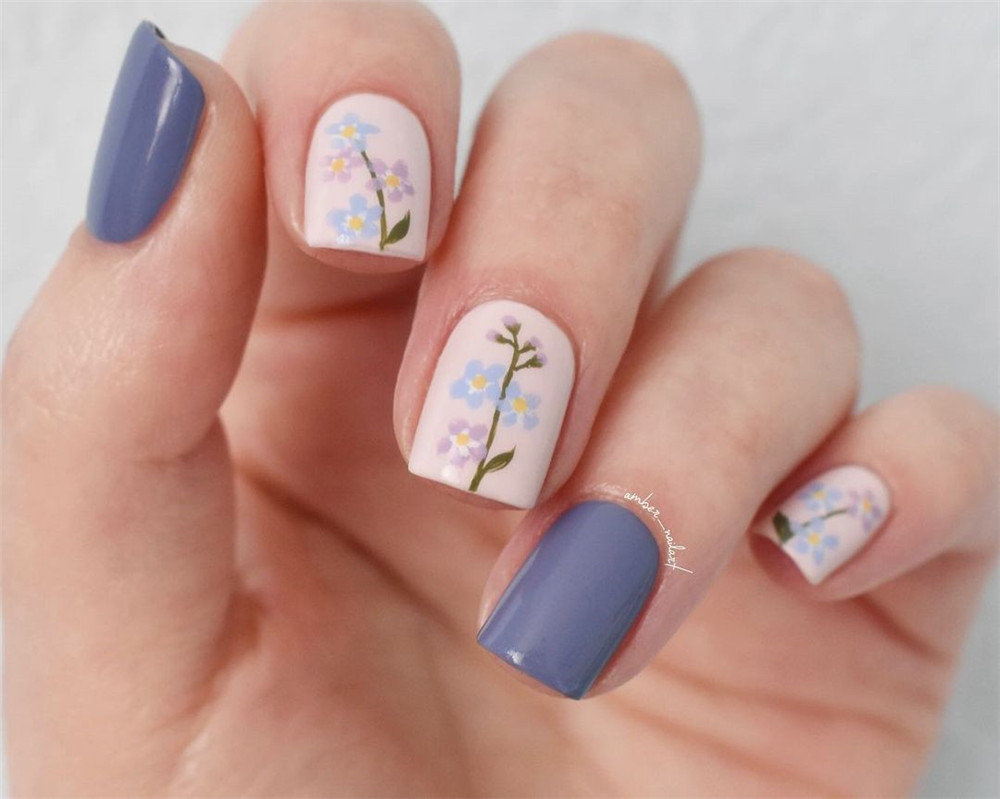 15.Pretty Spring Manicure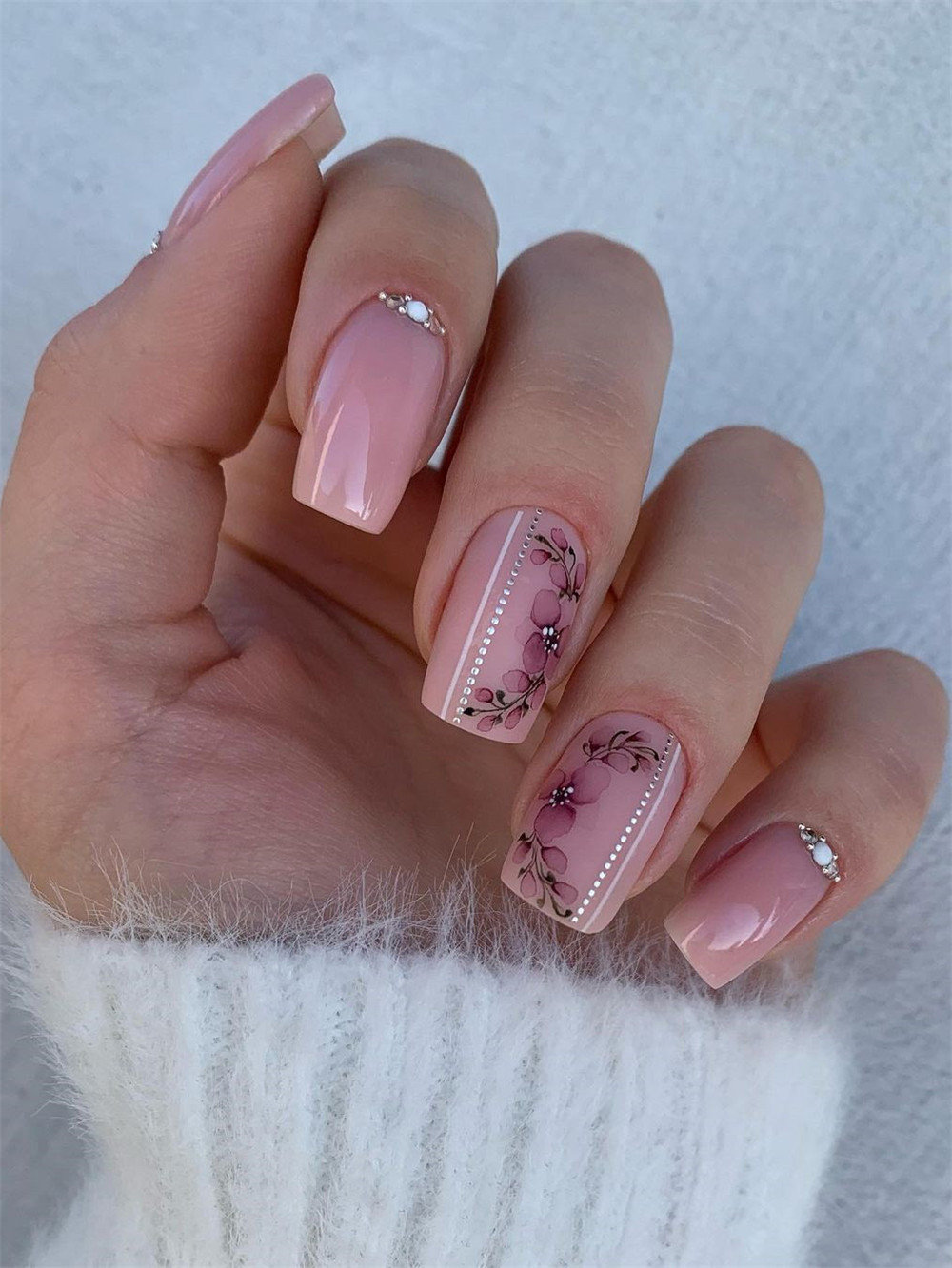 16.Trendy Green Leaf Nail Art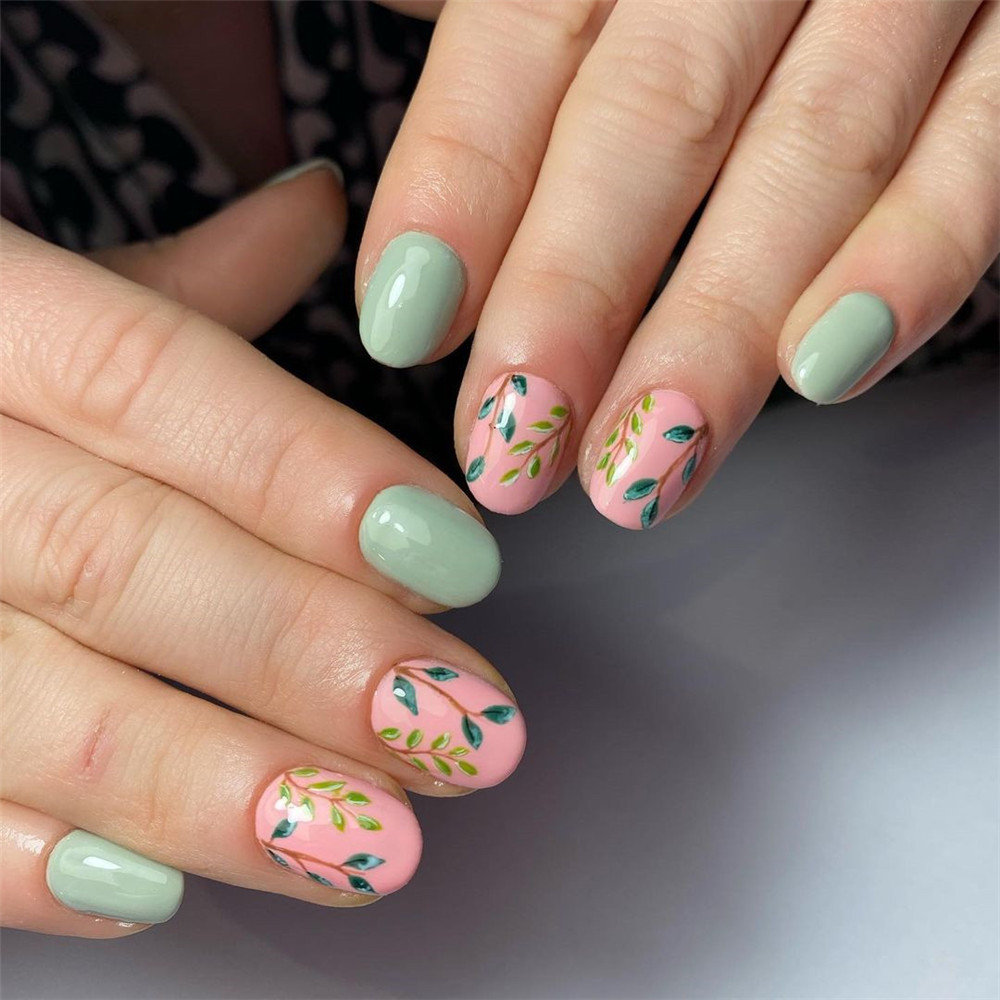 17.Matte Orange Flower Nail Designs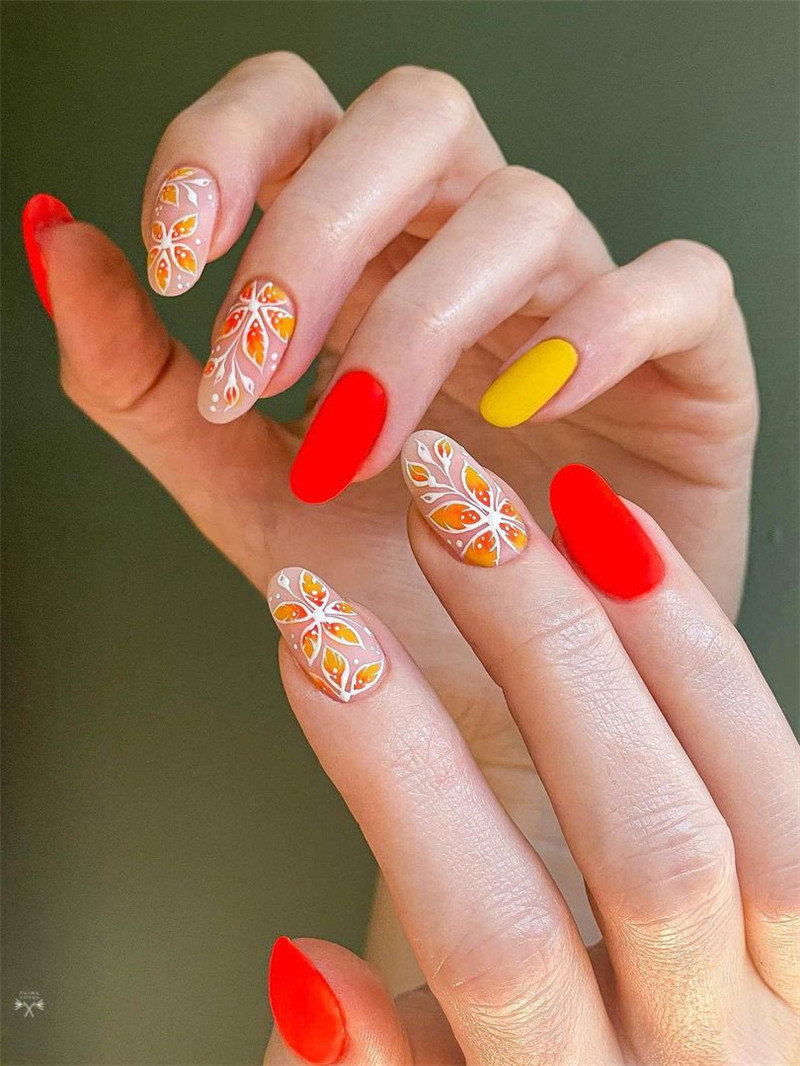 18.Classy Hand-painted Floral Manicure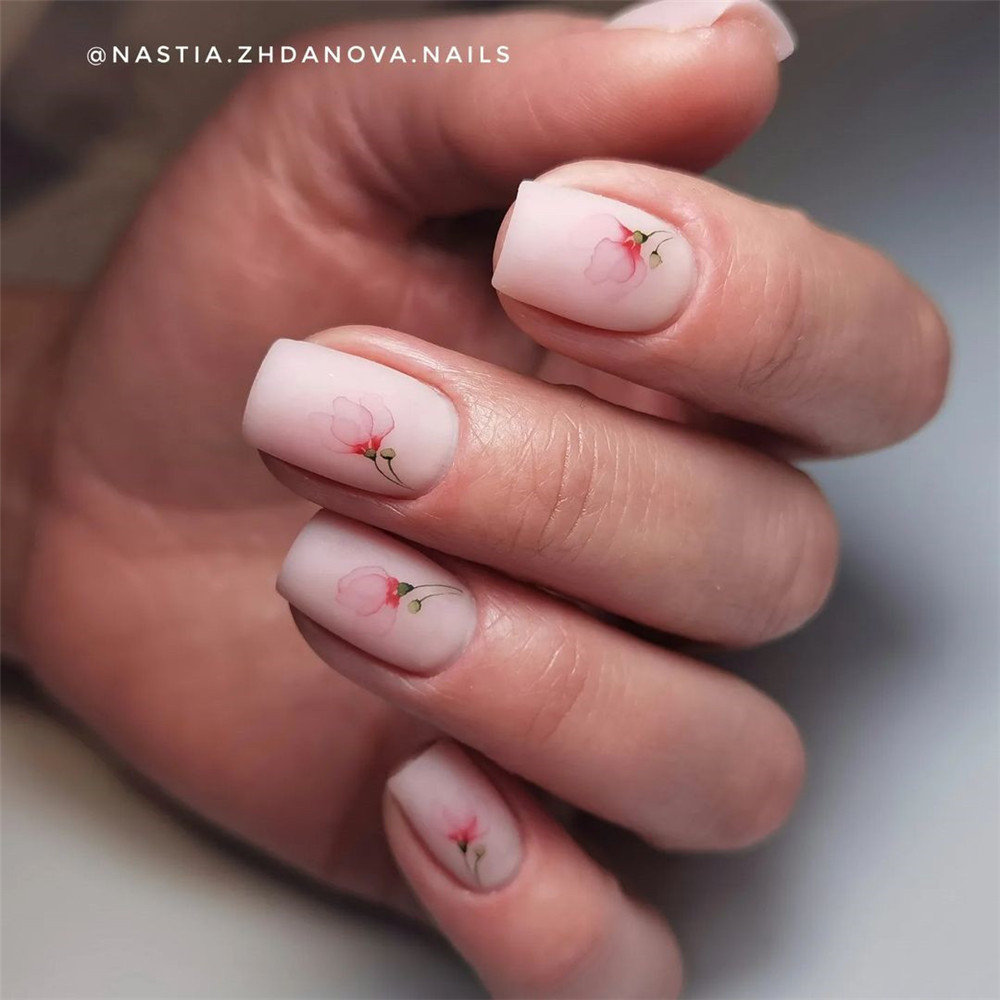 19.Cute Hand Painted Daisy Nail Designs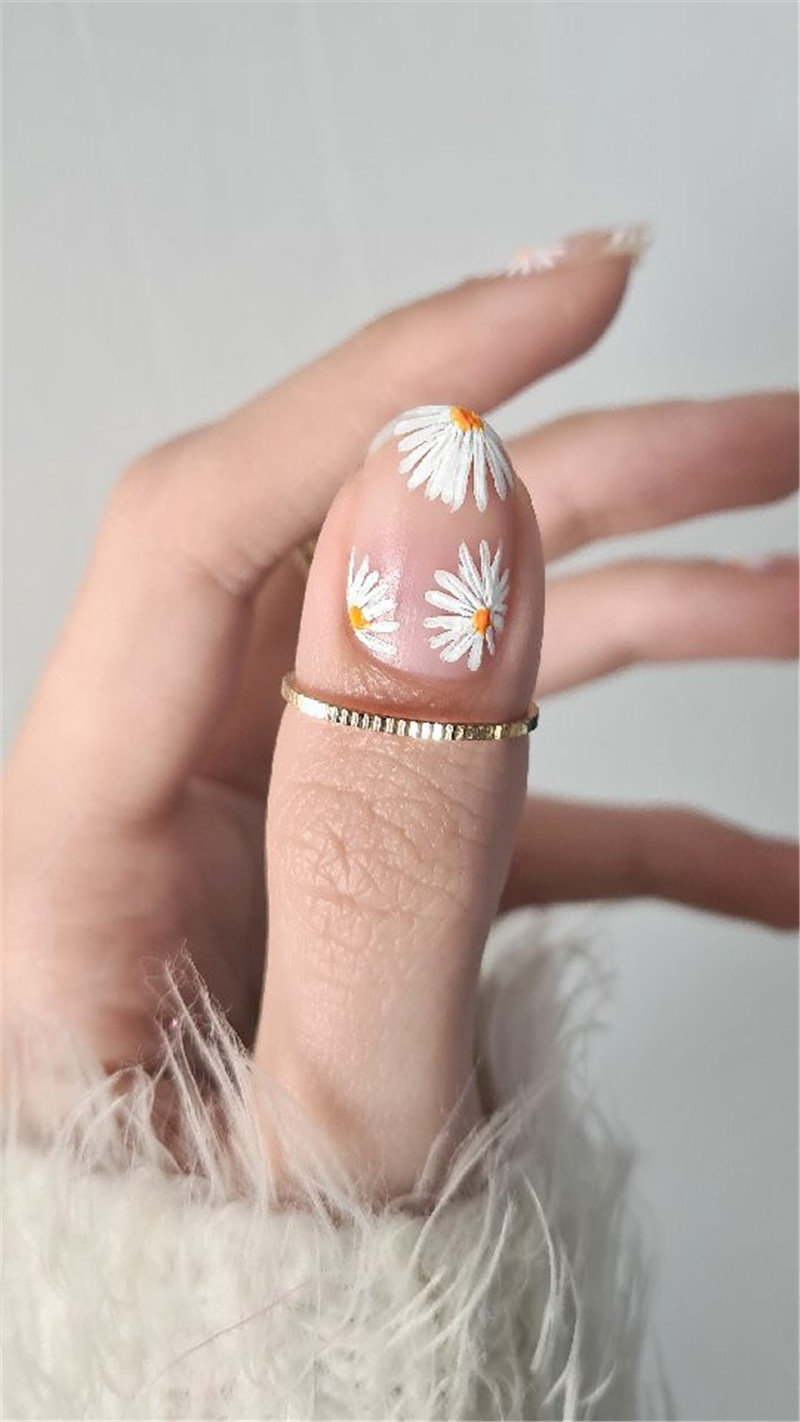 20.Cute Hand Painted Daisy Nail Designs