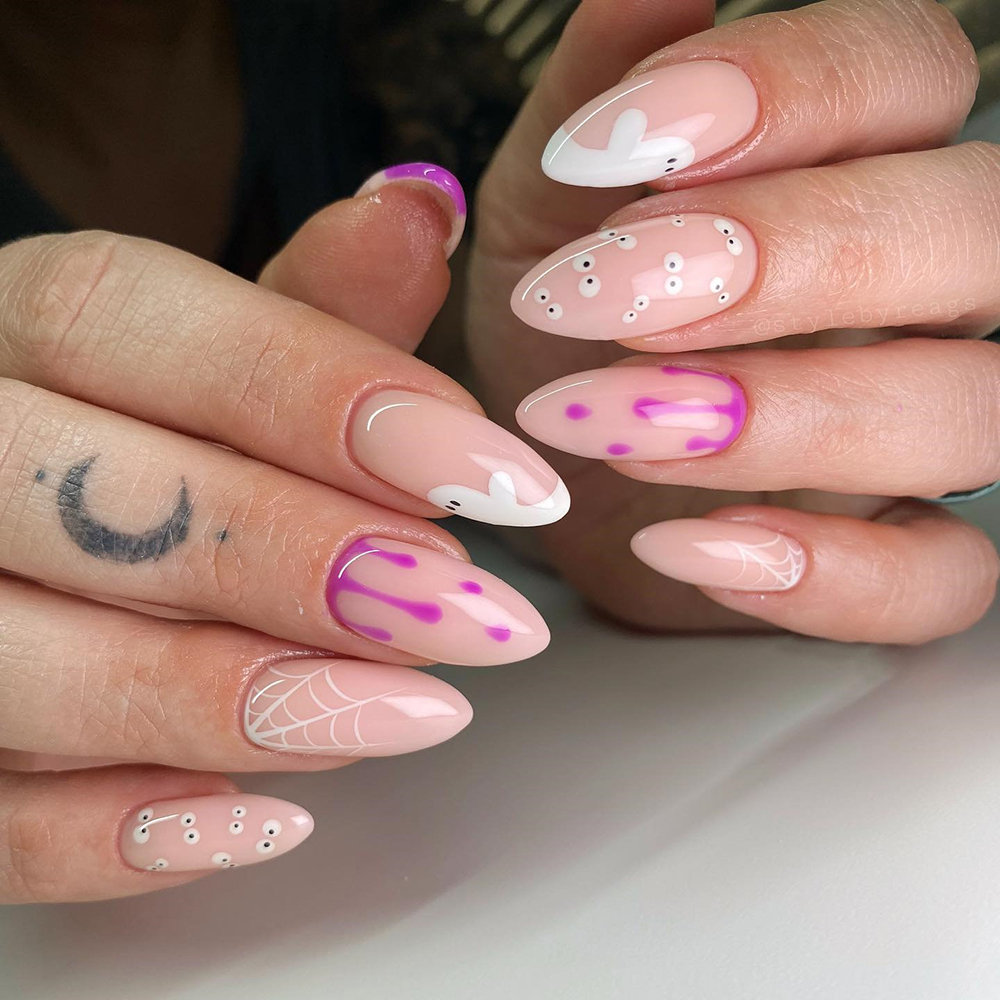 Simple and Cute Halloween Nail Designs
It's almost October, and the annual Halloween is just around the corner. Nothing beats getting a Halloween manicure this holiday season. If you are looking for a halloween then this nail ideas if for you. Here we have a simple and cute halloween nail. For this look, all nails are long with almond shape. And these nails are painted in nude with blood, spider web, tiny eyes and spooky. This nail are always making my halloween nail dreams come true!
Tags
We offer you the most popular nail trends and styles.
The nail trends, must-have colors and more are always changing, so you need to looking for new nail art designs. If so, you are in the right place. SoSoNail.com provide you with the different colors, different shapes (square, almond, coffin, stiletto) of nail art ideas, and suitable for any occasion (wedding, office, school, workplace) and season (Spring, summer, autumn, winter).