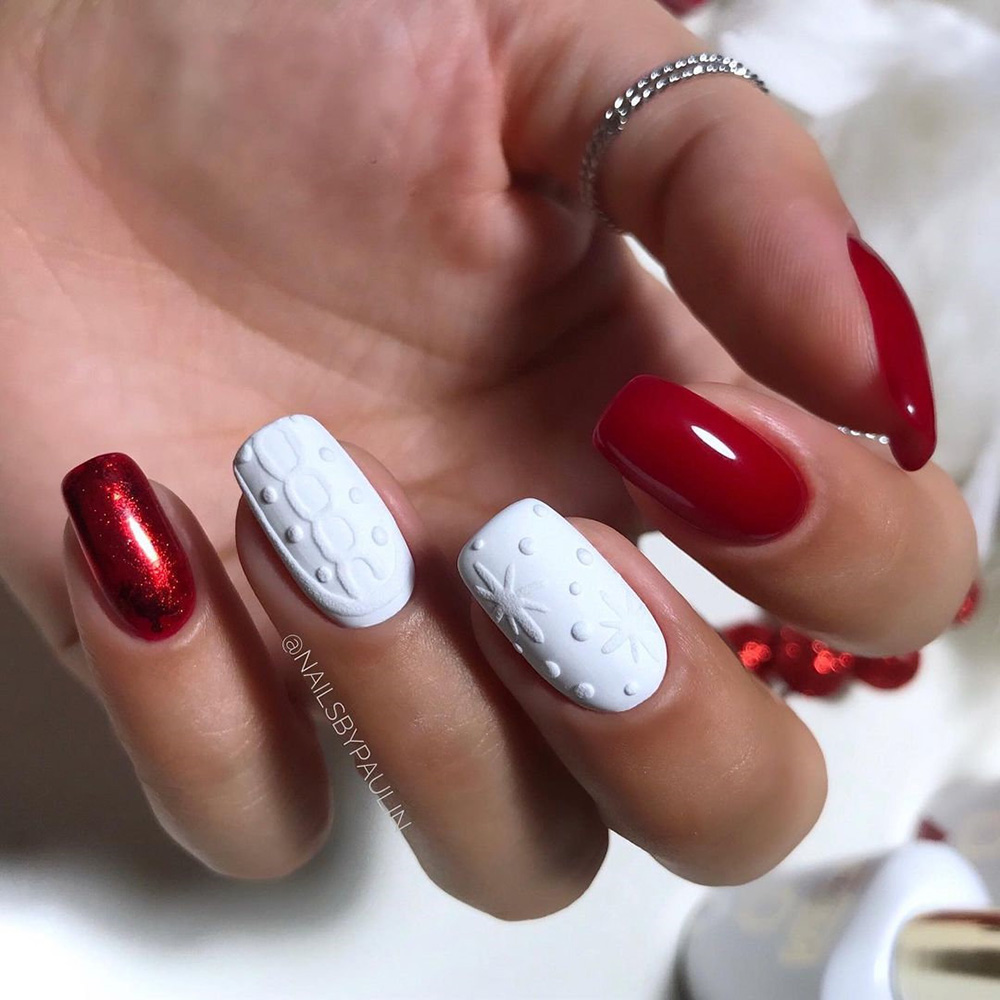 Red and White Knitted Nail Art for Christmas
White and red are the classic colors for Christmas. The knitted nail art is the latest hit trend of winter that will complete your look for winter season. For this look some are red and have two white nails with sweater texture design. These sweet nails mimic sweater texture are perfect for Christmas and will go perfectly with any outfit. Recreate this look or you can try sweater texture on all nail shape.
Tags
We offer you the most popular nail trends and styles.
The nail trends, must-have colors and more are always changing, so you need to looking for new nail art designs. If so, you are in the right place. SoSoNail.com provide you with the different colors, different shapes (square, almond, coffin, stiletto) of nail art ideas, and suitable for any occasion (wedding, office, school, workplace) and season (Spring, summer, autumn, winter).