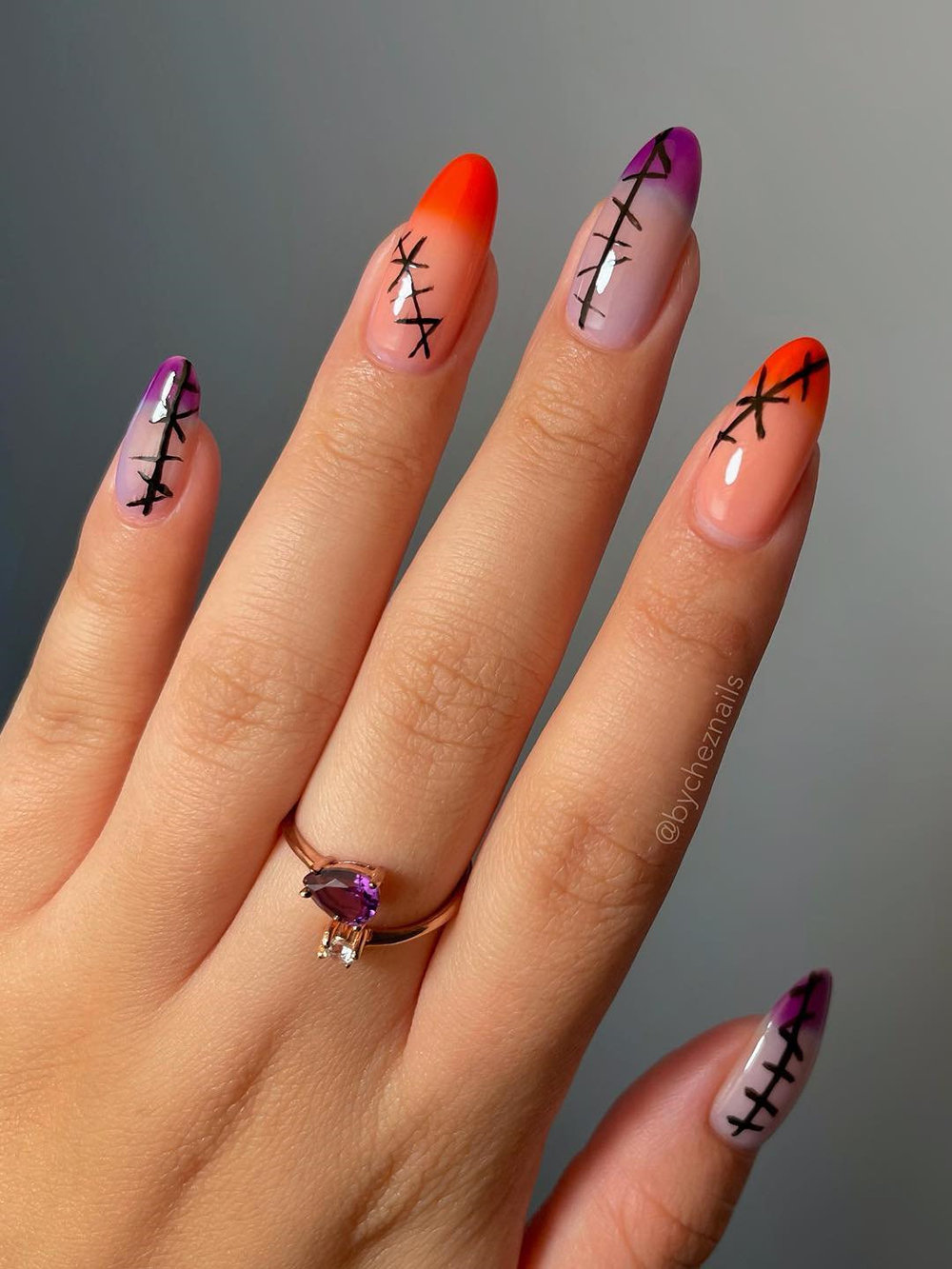 Patch Halloween Nails
Here, we have patch nails. The nails are a stylish almond shape. Each one has different nail colors combo. The nails feature a patchwork design in different colors. We love this idea because it can be used to create different Halloween looks. This is another one of our favorites because it uses classic Halloween themes and amazing colors. You can recreate the whole look or maybe use one or two designs on all nails.
Tags
We offer you the most popular nail trends and styles.
The nail trends, must-have colors and more are always changing, so you need to looking for new nail art designs. If so, you are in the right place. SoSoNail.com provide you with the different colors, different shapes (square, almond, coffin, stiletto) of nail art ideas, and suitable for any occasion (wedding, office, school, workplace) and season (Spring, summer, autumn, winter).