When consider about nail colors, there so many colors to choose. Such as simple white nails, classic nude nails, cute green nails, glam blue nails and more. It is understood, blue is one of the most popular manicure colors this season. You can use only blue or mix with other colors.
Blue manicure is available in so many different shades, such as light blue, bright navy blue and more. For spring season, light blue nails is the best ideas. You must be love pale blue manicure if you're a nail lover.
We've got 23 of the best light blue nail designs for this season to give you some inspiration for your next nail design. Pick up some nails ideas as inspiration for next manicure. There are many light blue nails designs ranging from minimal to french tip. Decorate with some flowers or rhinestone, and you've got the trendy, beautiful nail art design.
1.Simple Short Nail Art
This is a simple nail design, it features short square shape nails. These all nails are painted in light blue. If you love simple manicure this nail ideas is for you.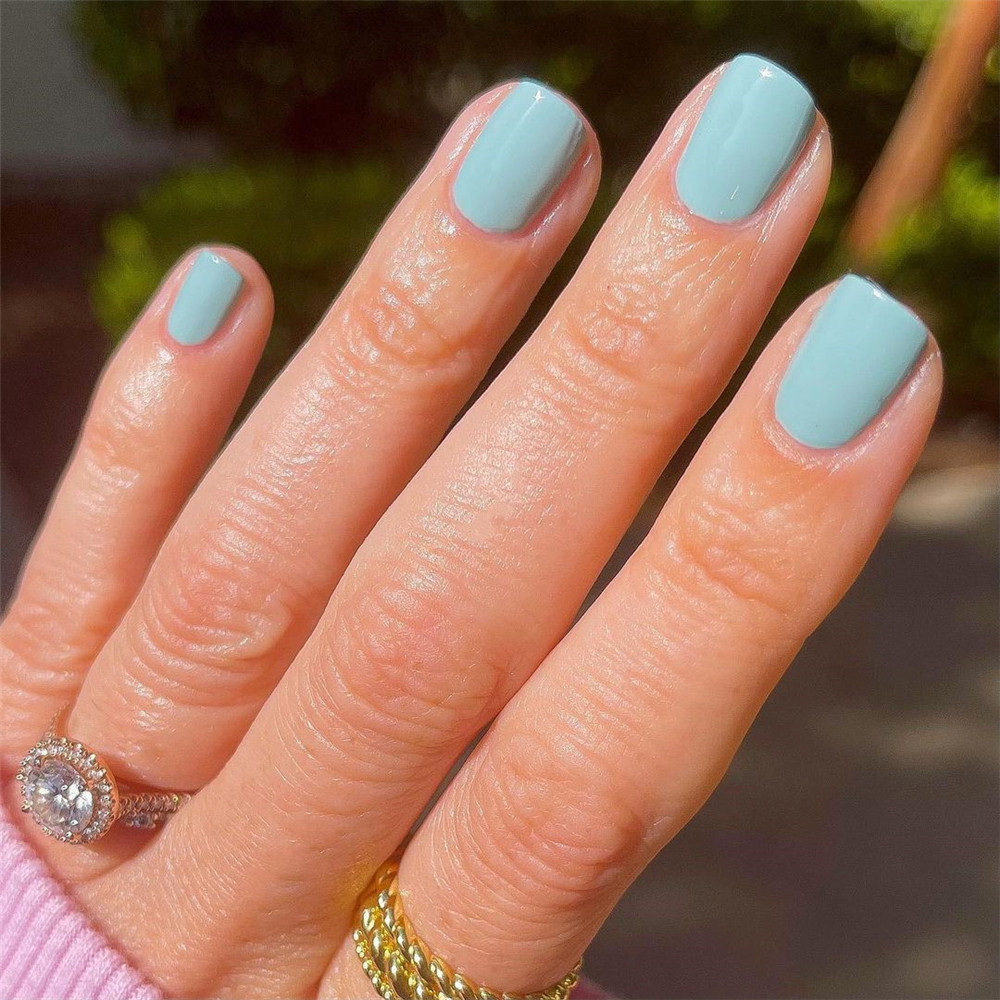 2.Almond Abstract Nail Design
The nail art is our favorite design. This manicure features long almond shape. All of nails are pink with pale blue abstract design. Each nail has a different design. This is a modern version french nails. Hope you love this nail idea.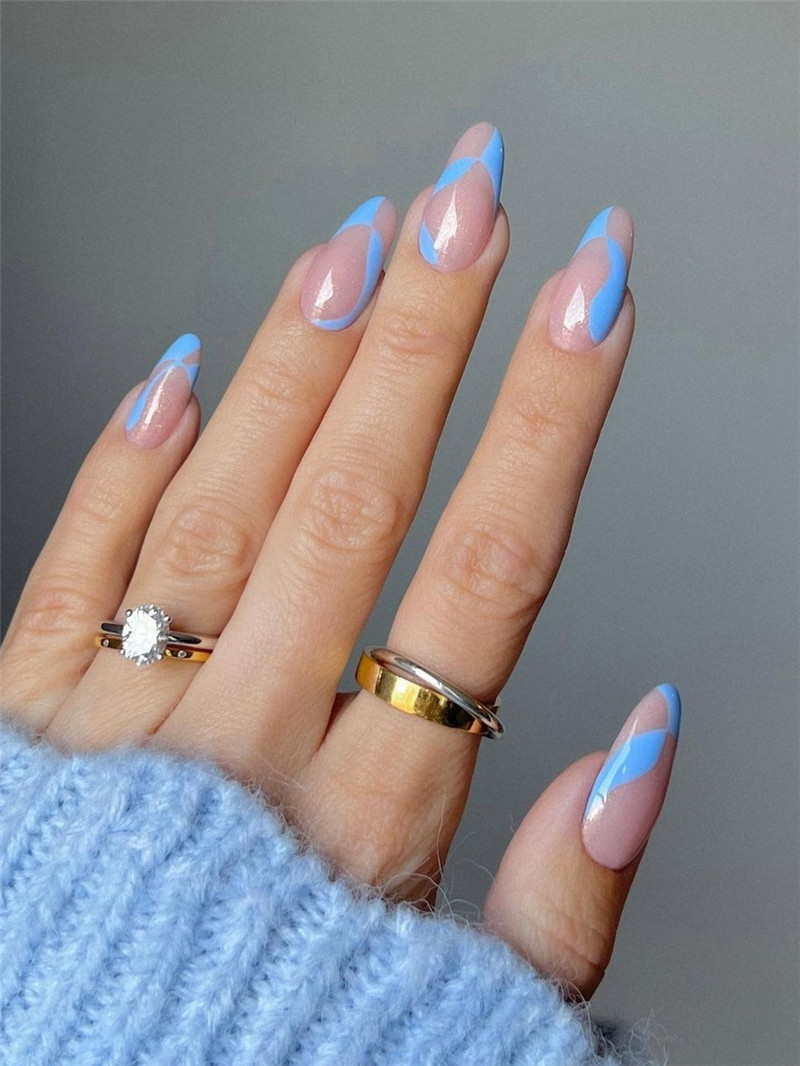 3.Ombre Blue Nail Idea
Next, we have a gorgeous nail design. For this look, these nails are quite long with square shape. All nails start with light and then the color change to nude. There are two accent nails that decoration with rhinestones.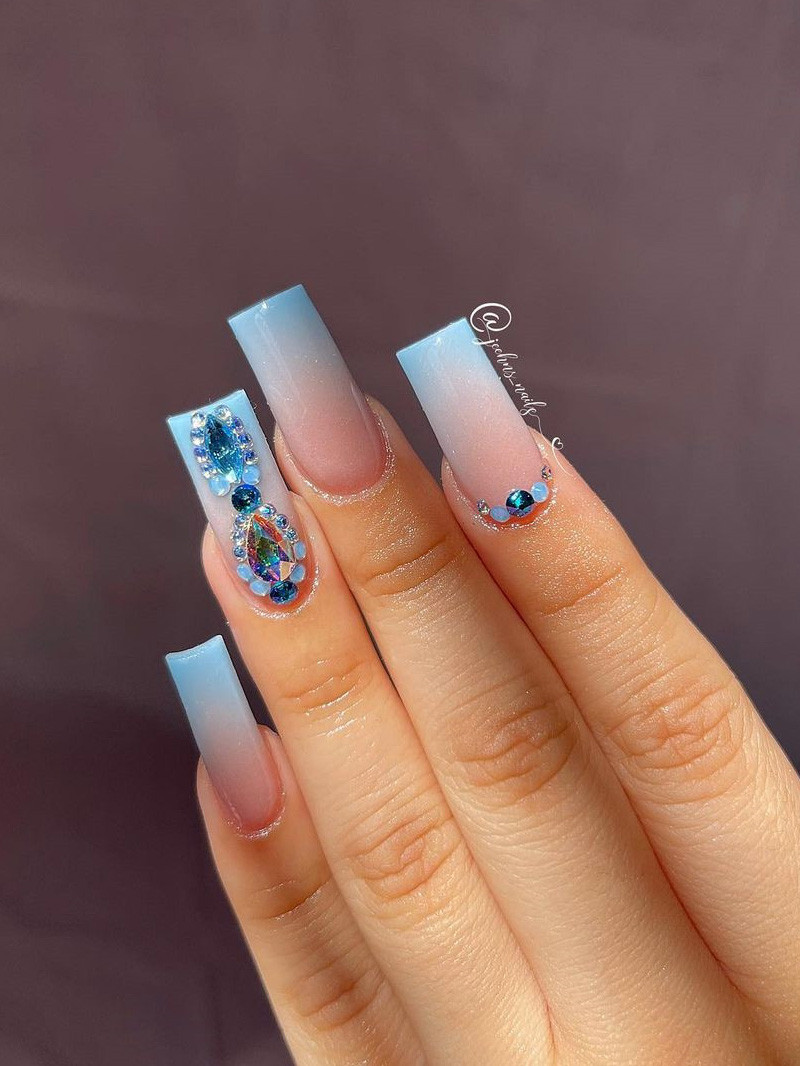 4.Trendy Blue French Tip Nails
Next, we have a chic french manicure. These nails are long with coffin shape. The nails are glossy nude shade with light blue tips. These tips with blue outline. We love this nail art because it is easy to wear.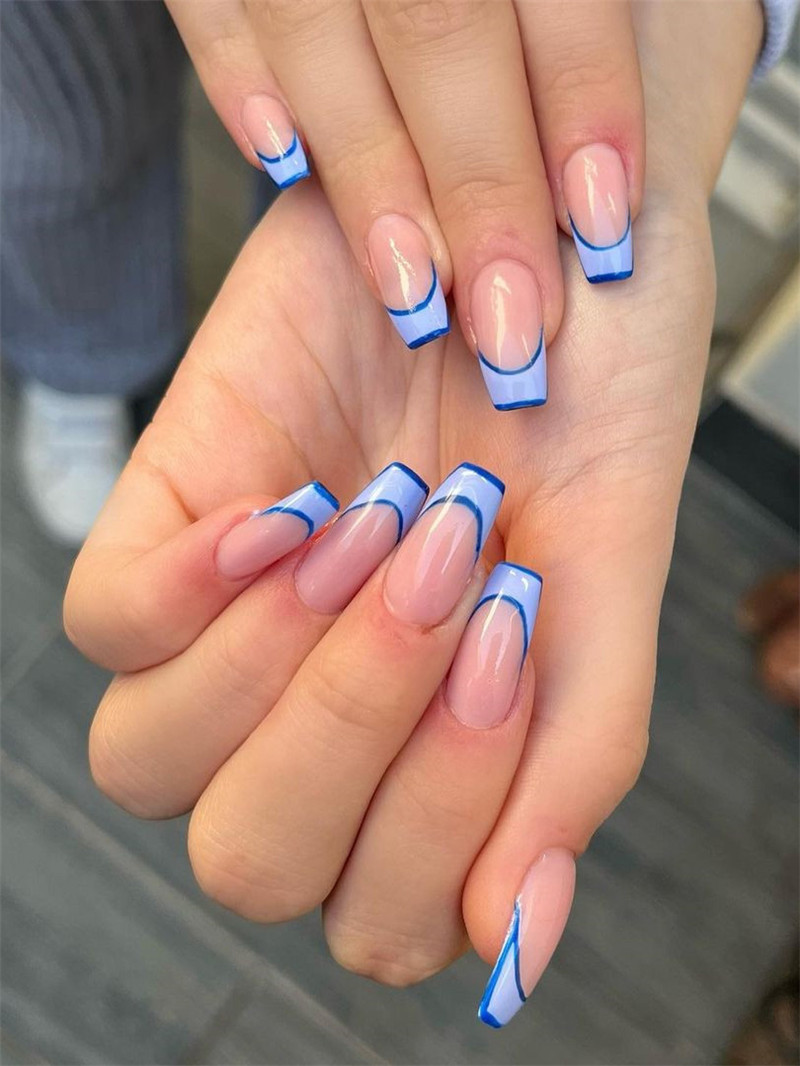 5.Blue Ombre Nail
This is a blue ombre manicure. The light blue color on the top of the nail gradually blends into a darker blue toward the tip. The blue ombre nails is more suitable for spring than ombre white.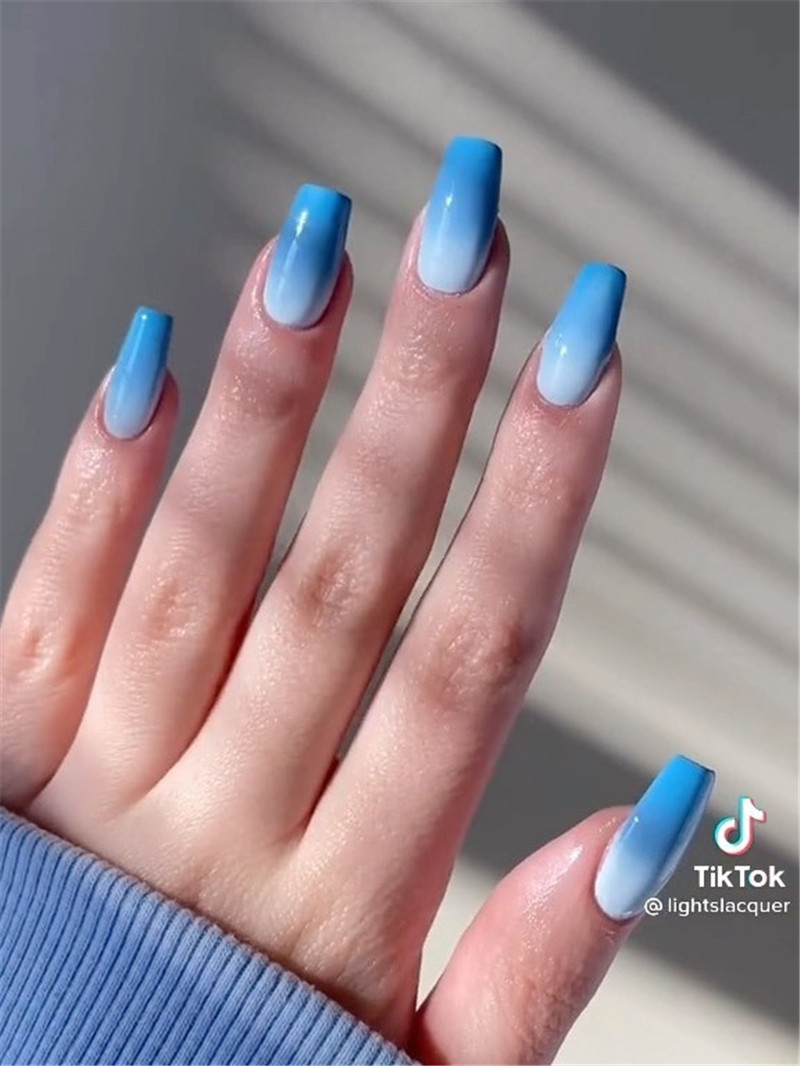 6.Pastels Snowdrops Nails
This time we have a beautiful snowdrops nail designs. This is short square shape nails. As you can see, two of nails are painted in pastels blue, three of nails are painted in white with blue shade and snowdrops design. If you love snowdrops and you will recreate this look.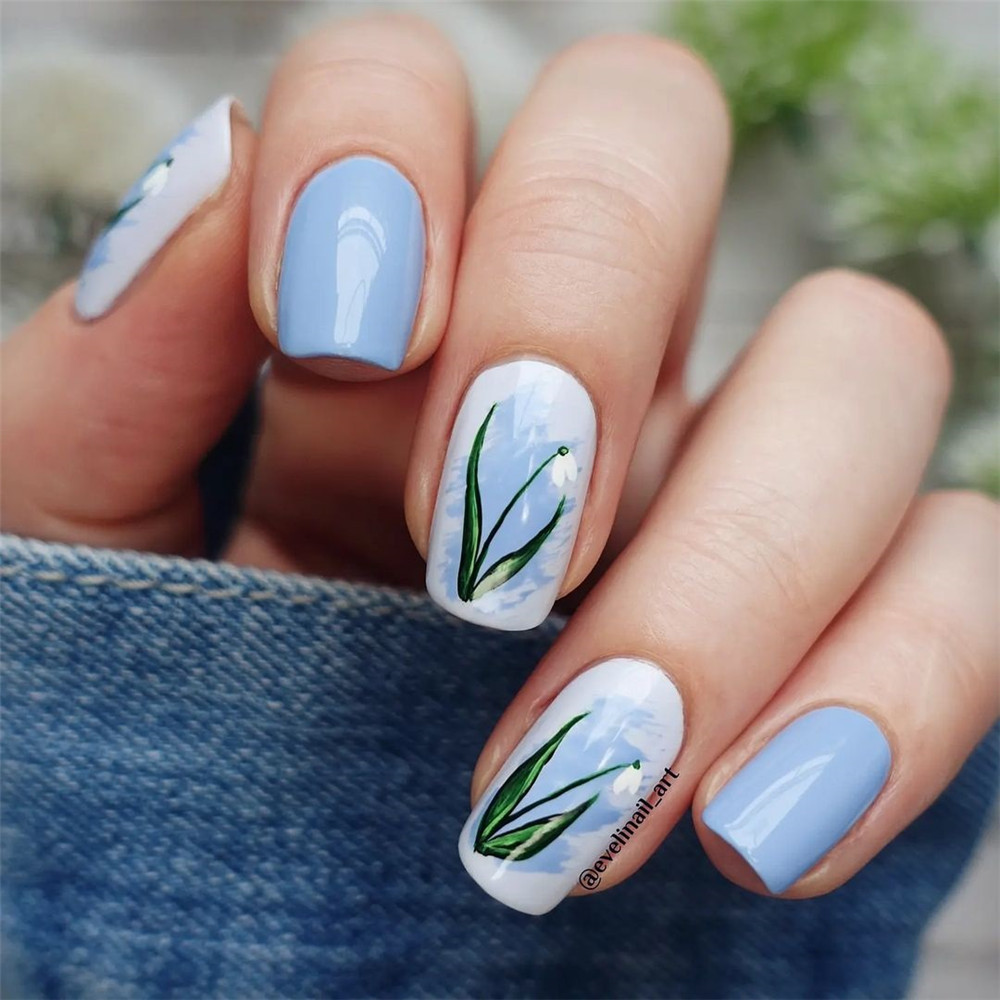 7.Cute Blue Nails with Flowers for Spring
Next, we have a hand-painted nails. You just need buy light blue, white and yellow polish to created this manicure. These nails are painted light blue and hand painted white and yellow daisy on top of each nail. The cute flowers can be achieved using the dot tool.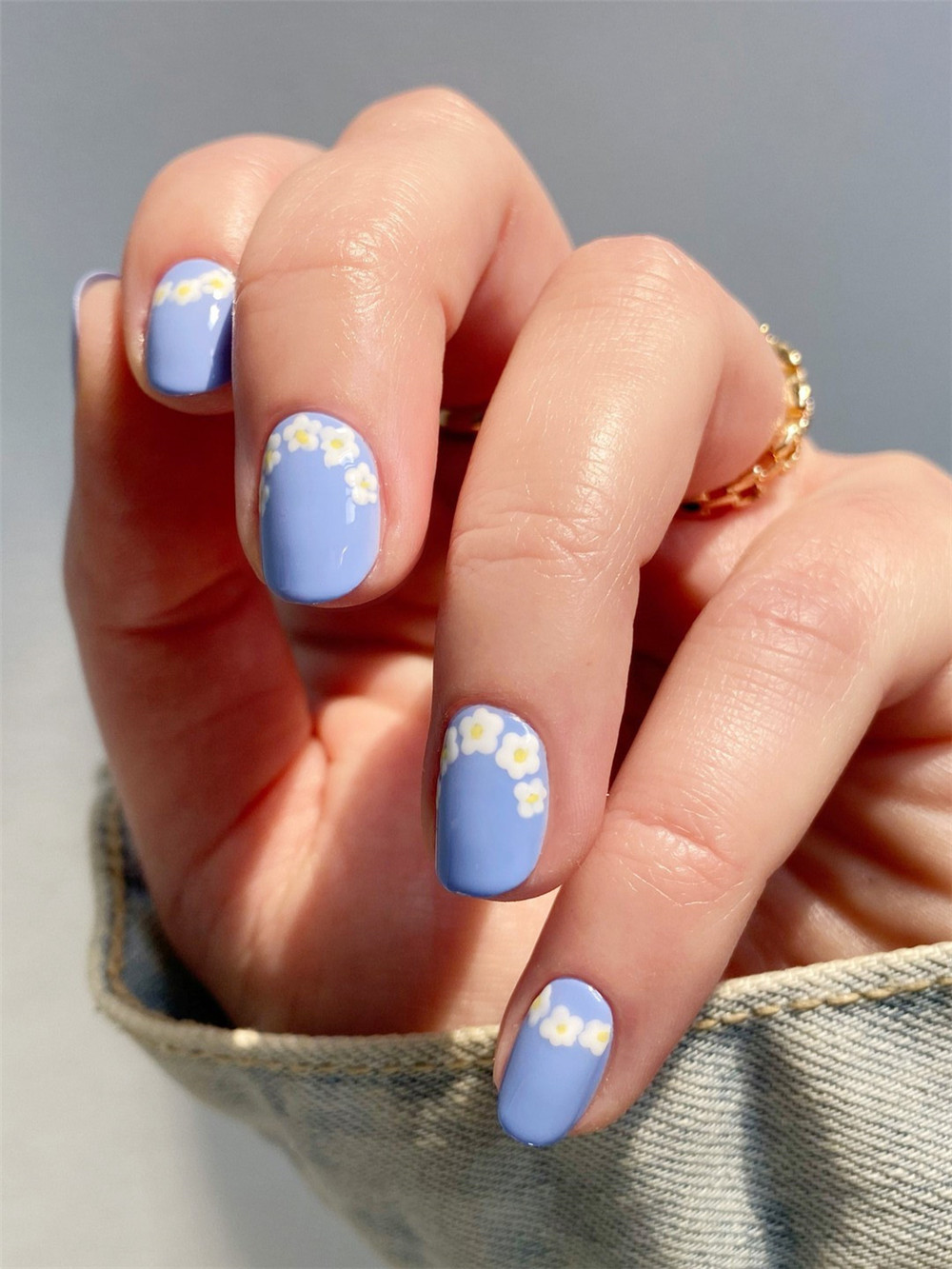 8.Almond Nail Design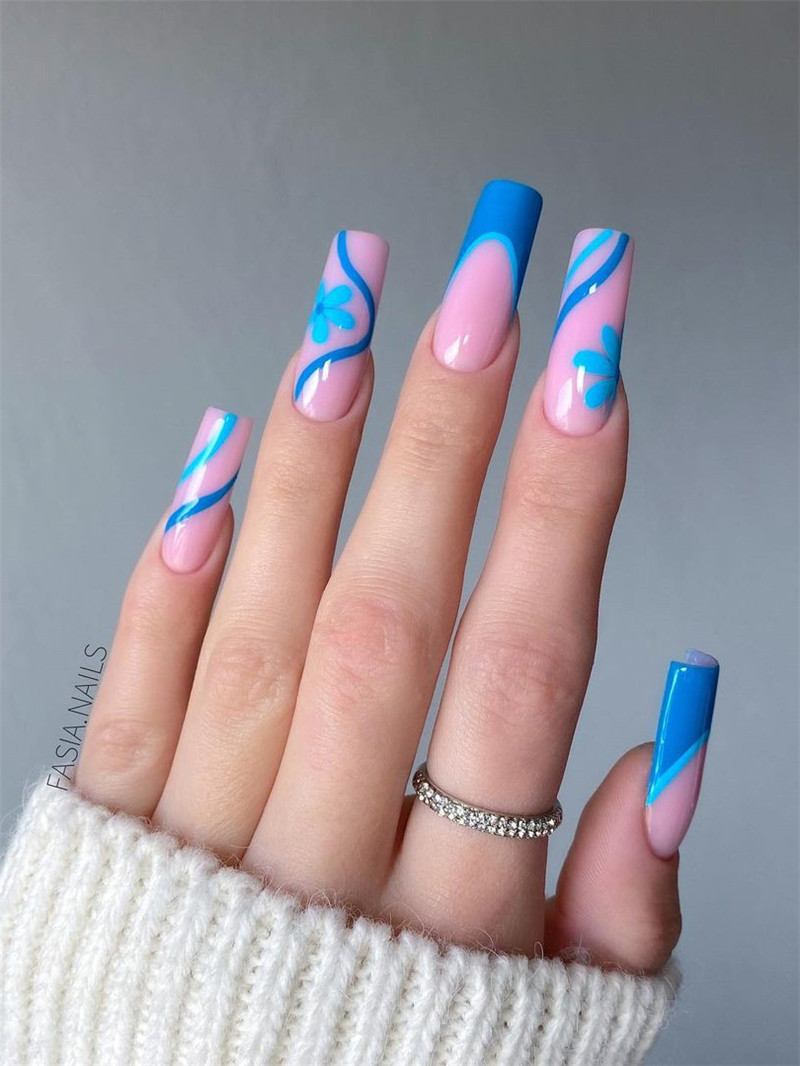 9.Short Nail Art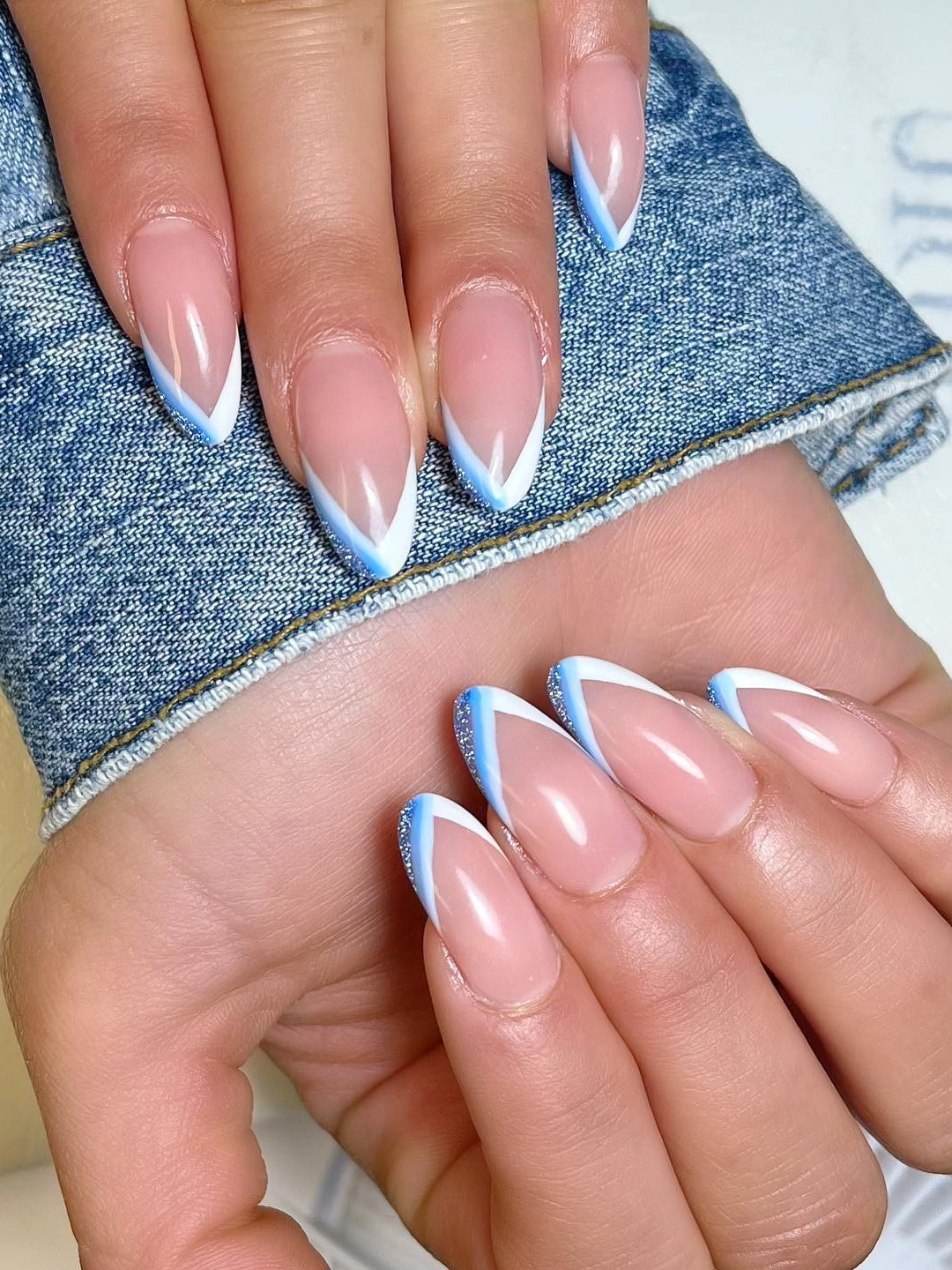 10.Simple Ombre Nails
11.Short Nail Designs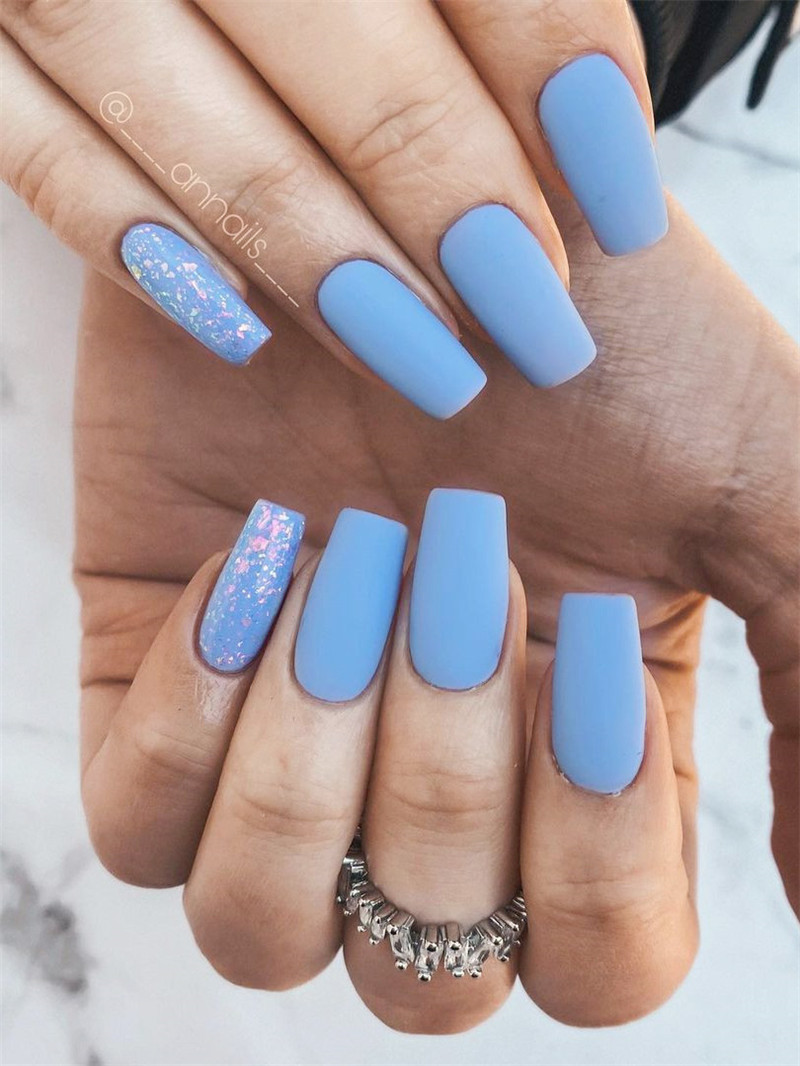 12.Natural Nail Ideas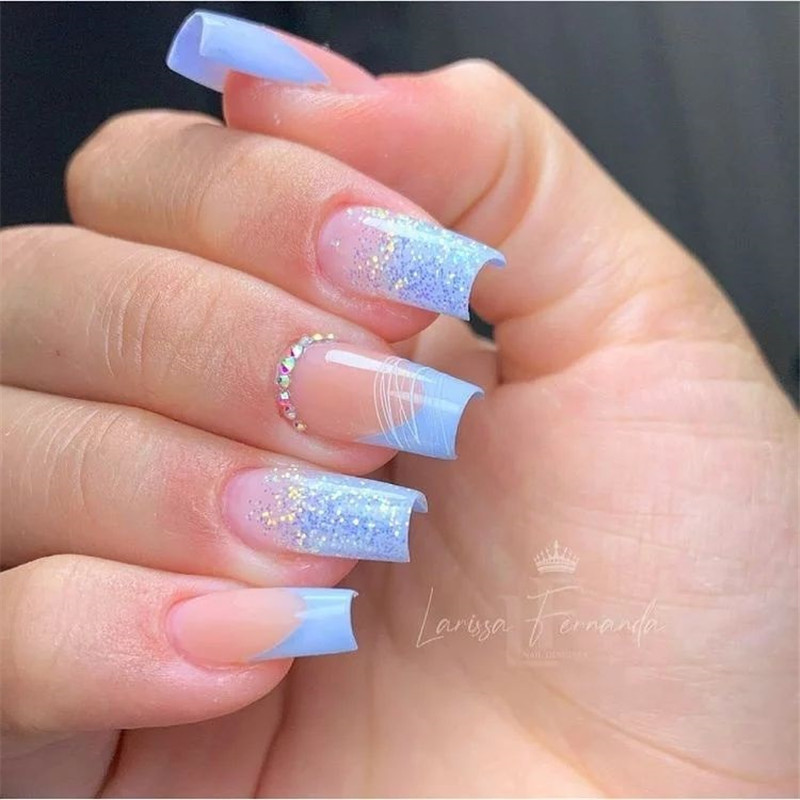 13.Diamond Nail Designs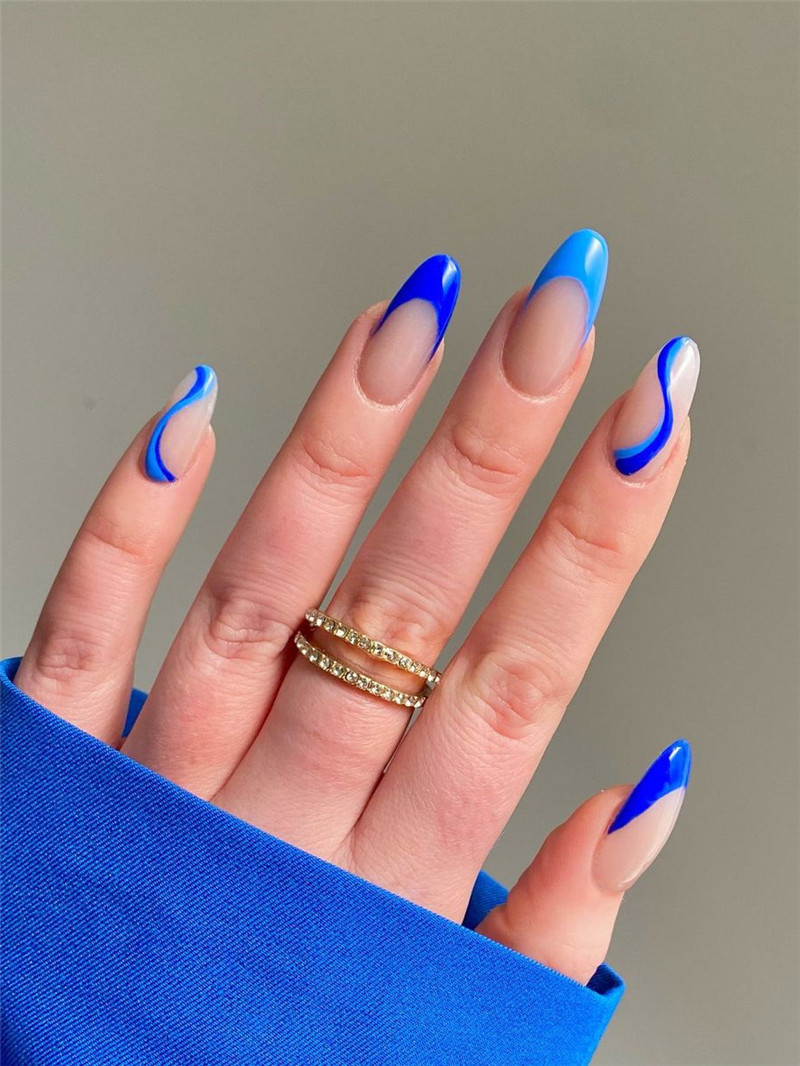 14.Sparkly Nail Design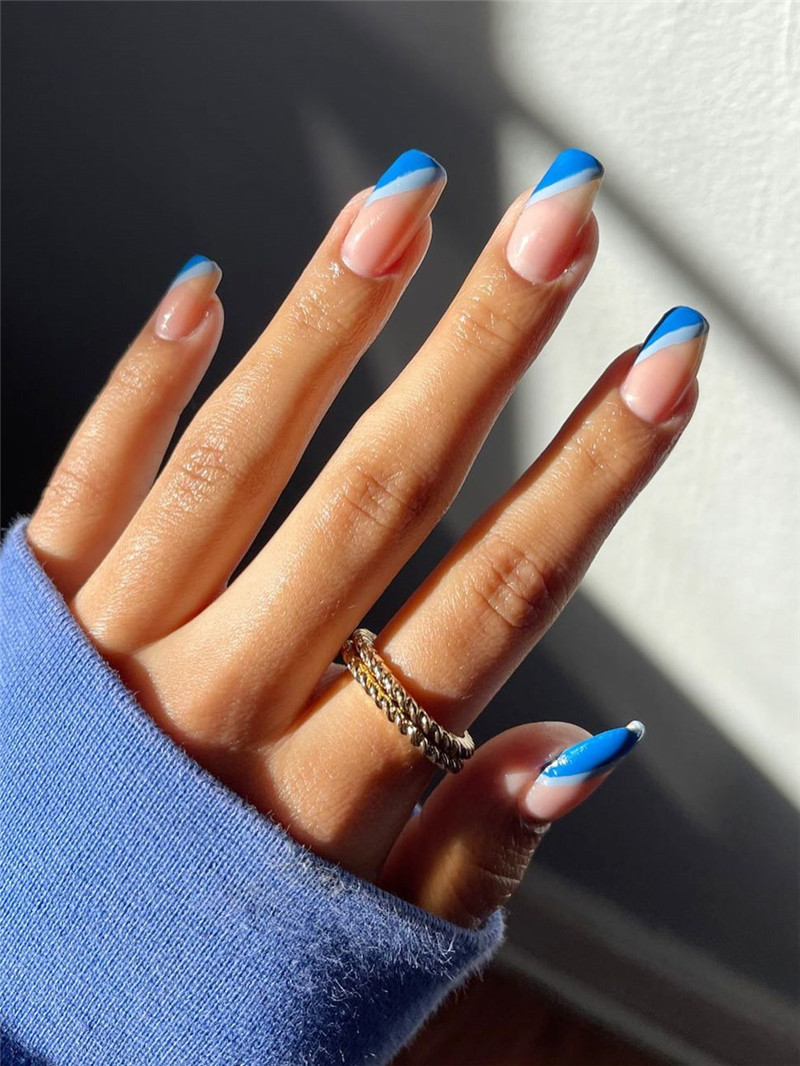 15.Simple Almond Nail Art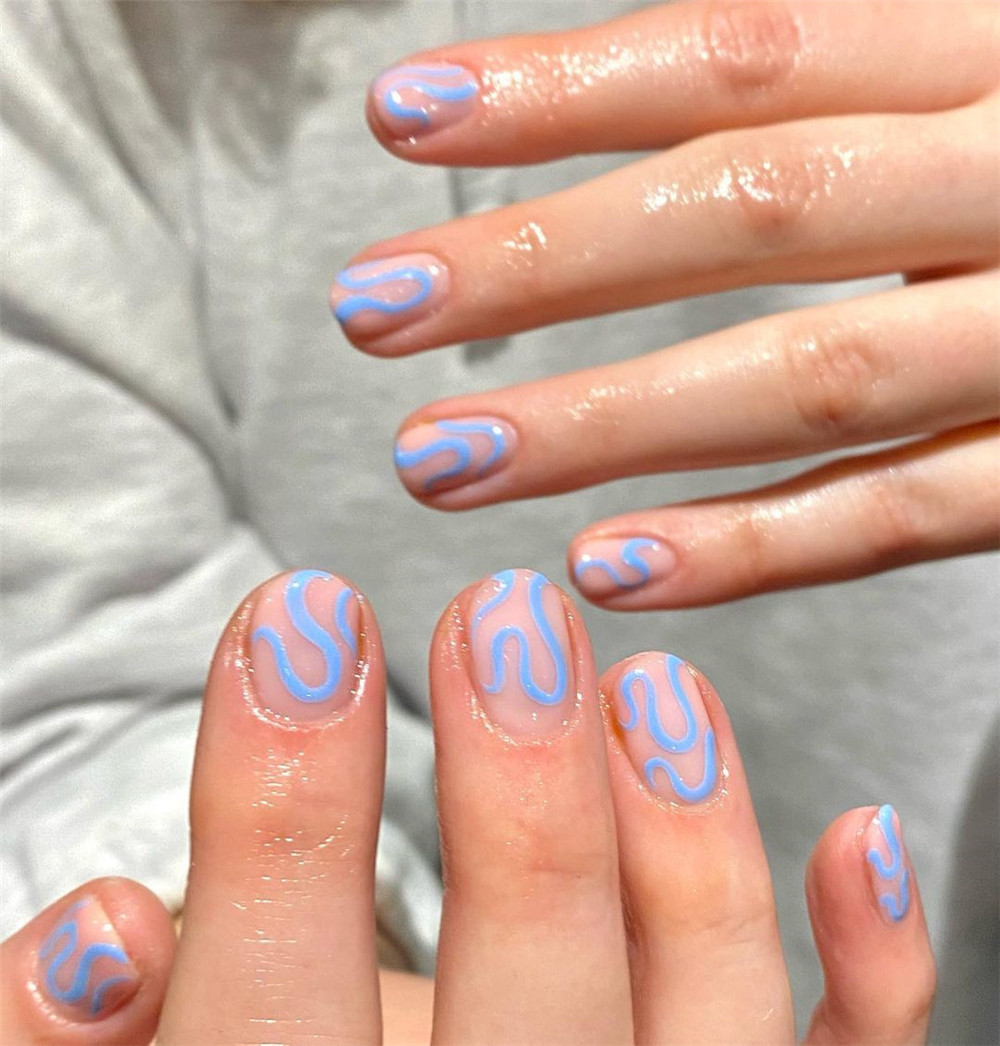 16.Classy Pink Nail Design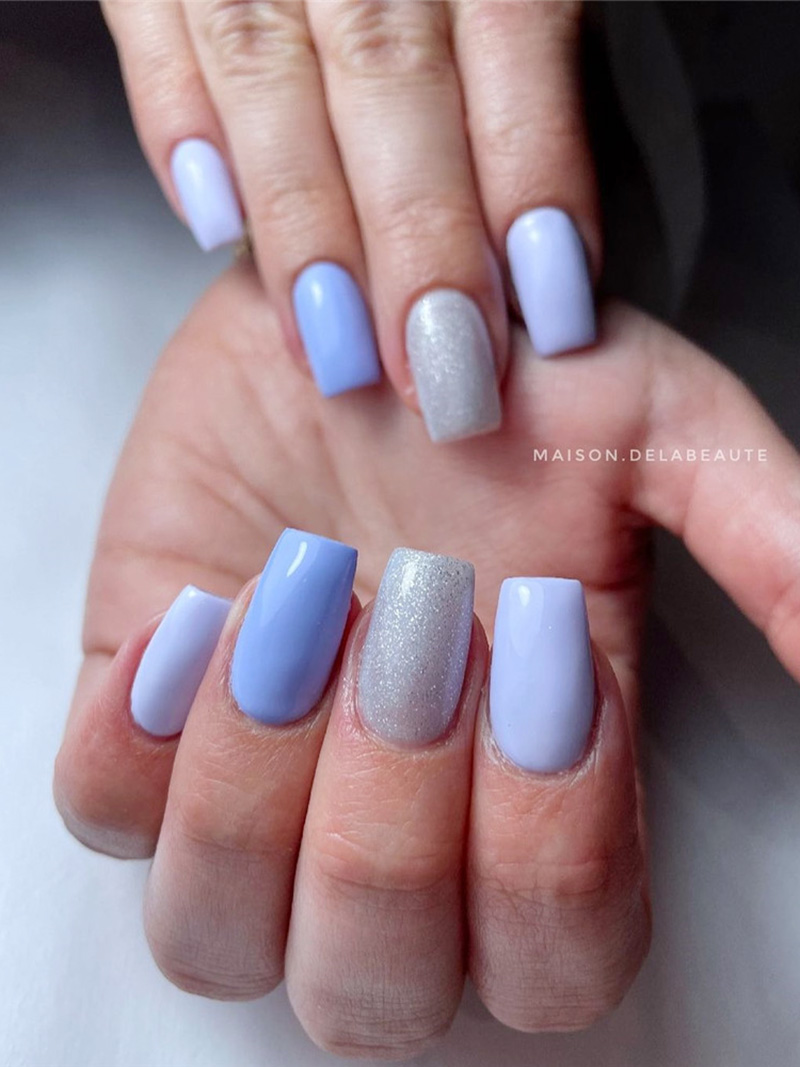 17.White to Nude Ombre Nails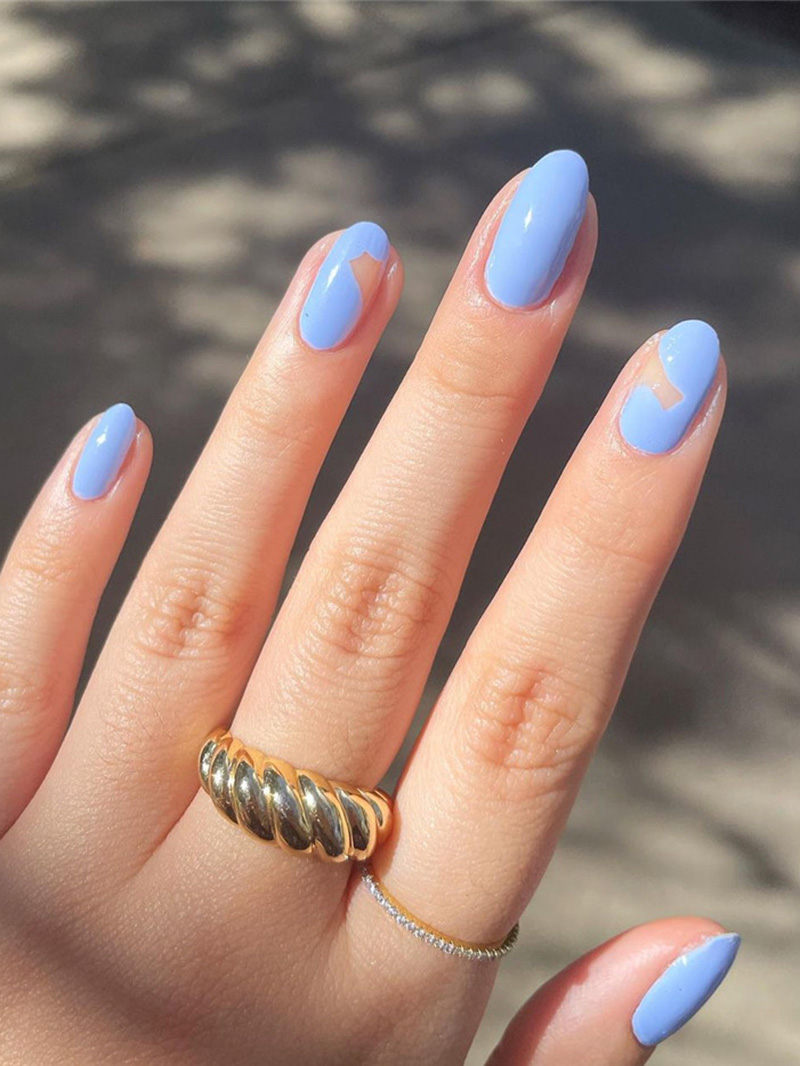 18.Nude and White Ombre Manicure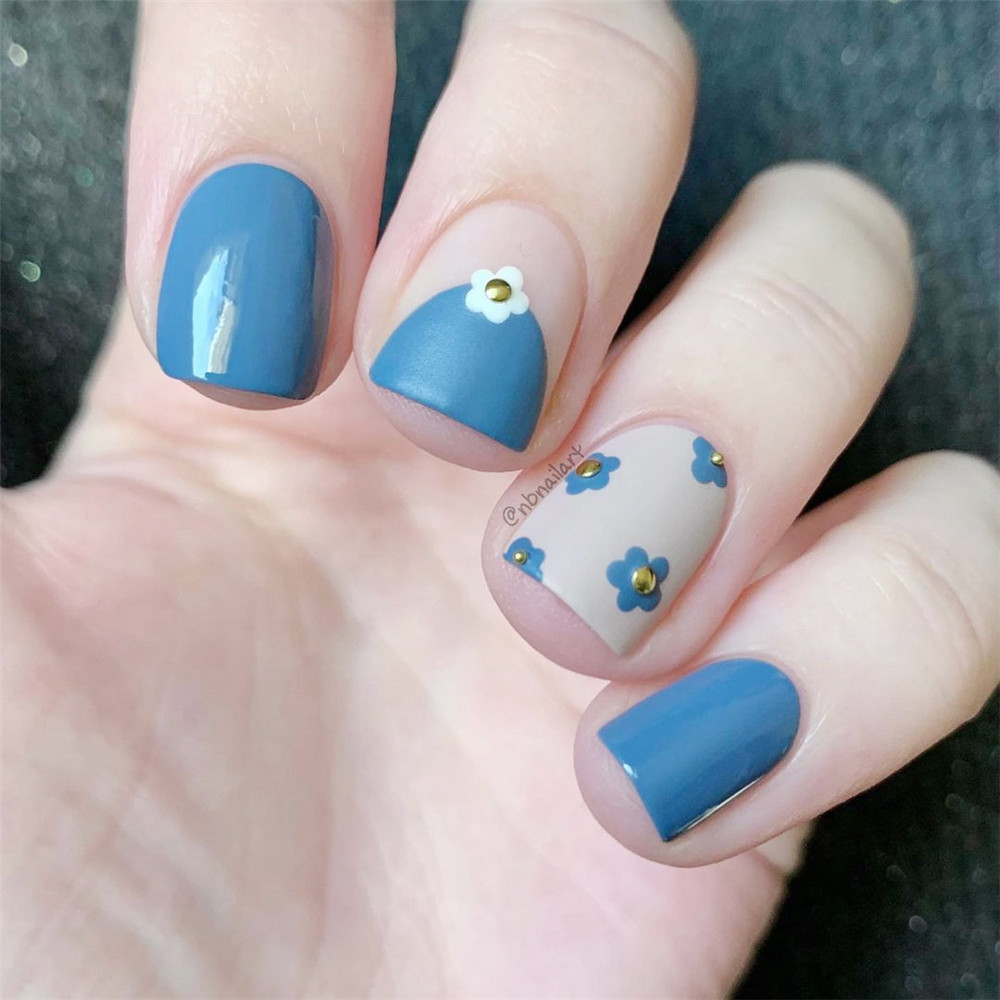 19.Purple Ombre Nails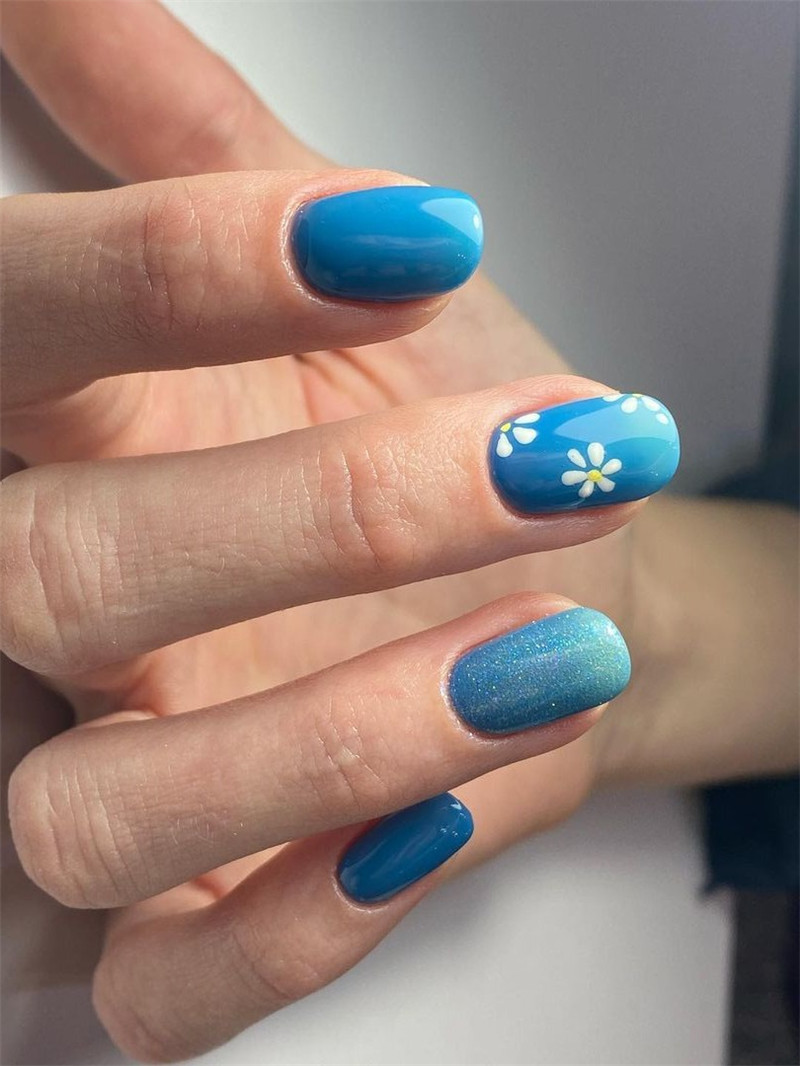 20.Yellow Nail Design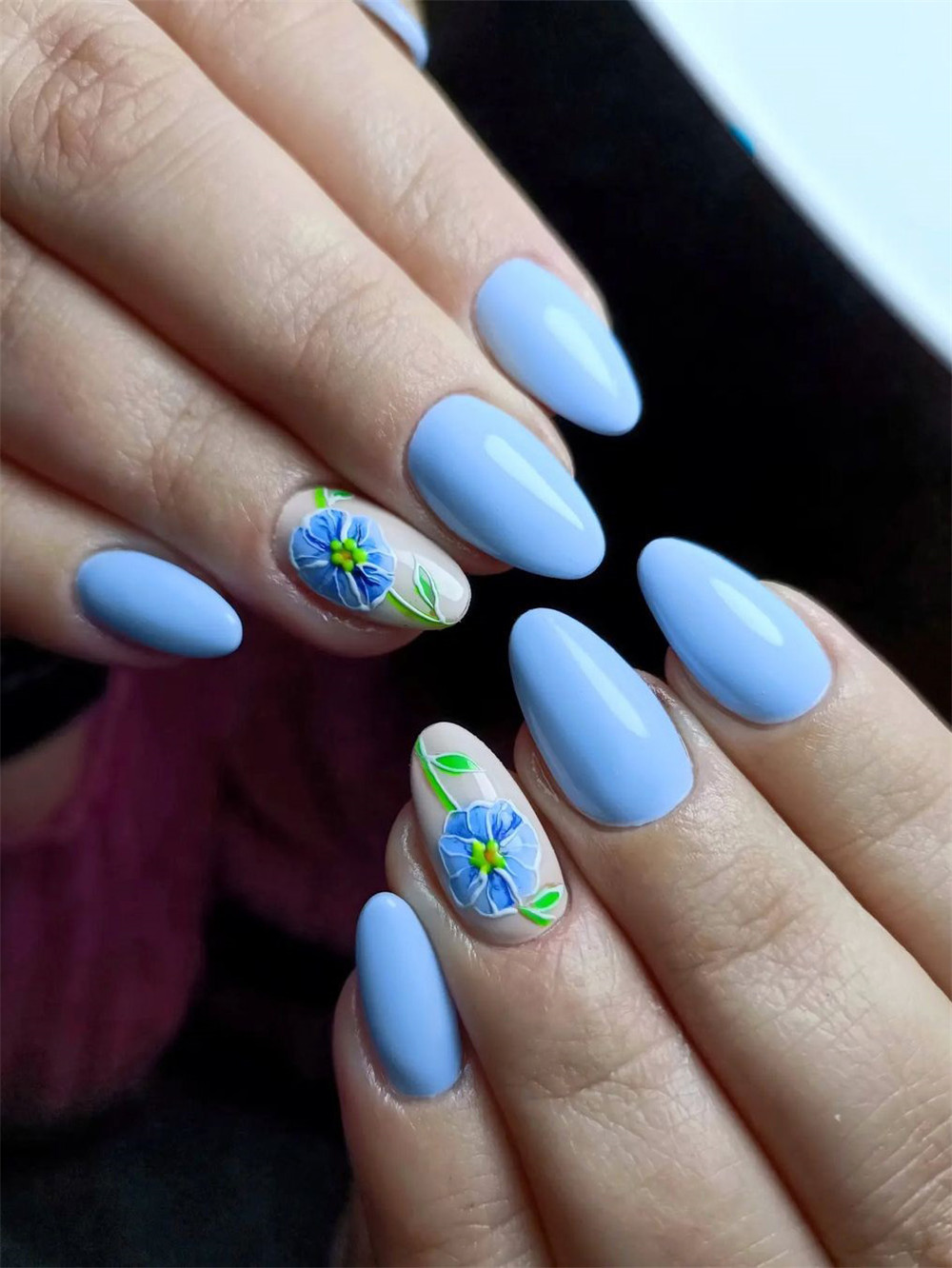 21.Gorgeous Ombre Nail Art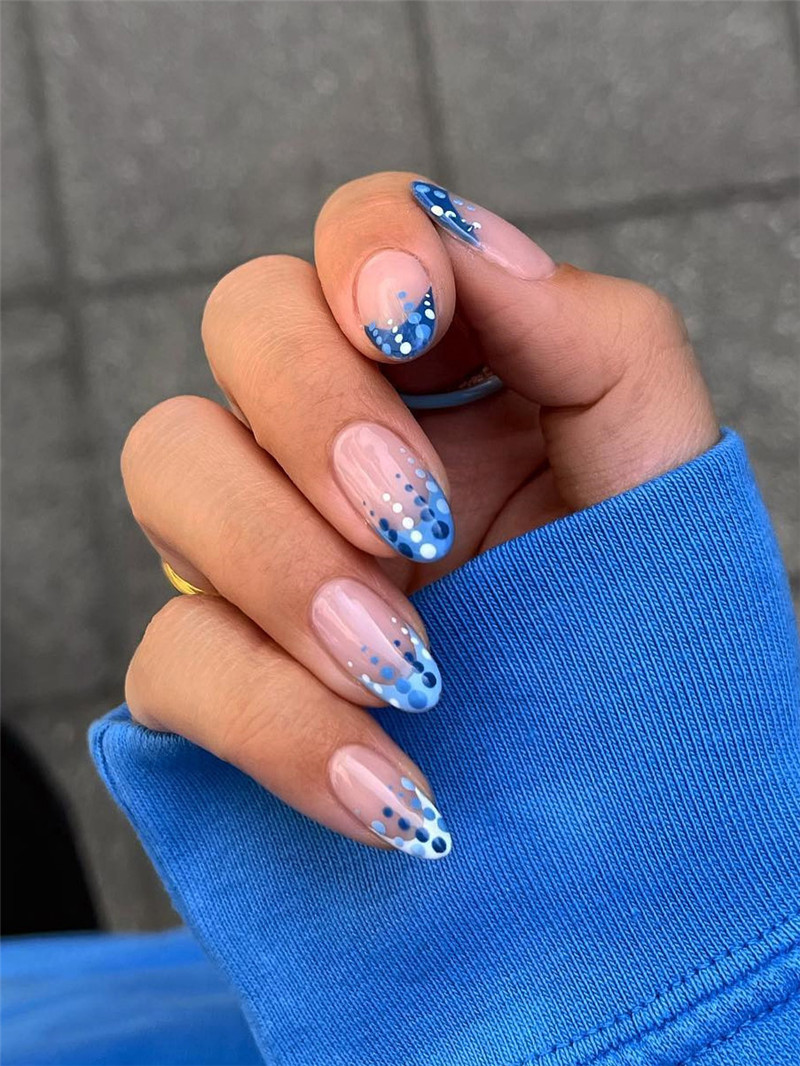 22.Gorgeous Ombre Nail Art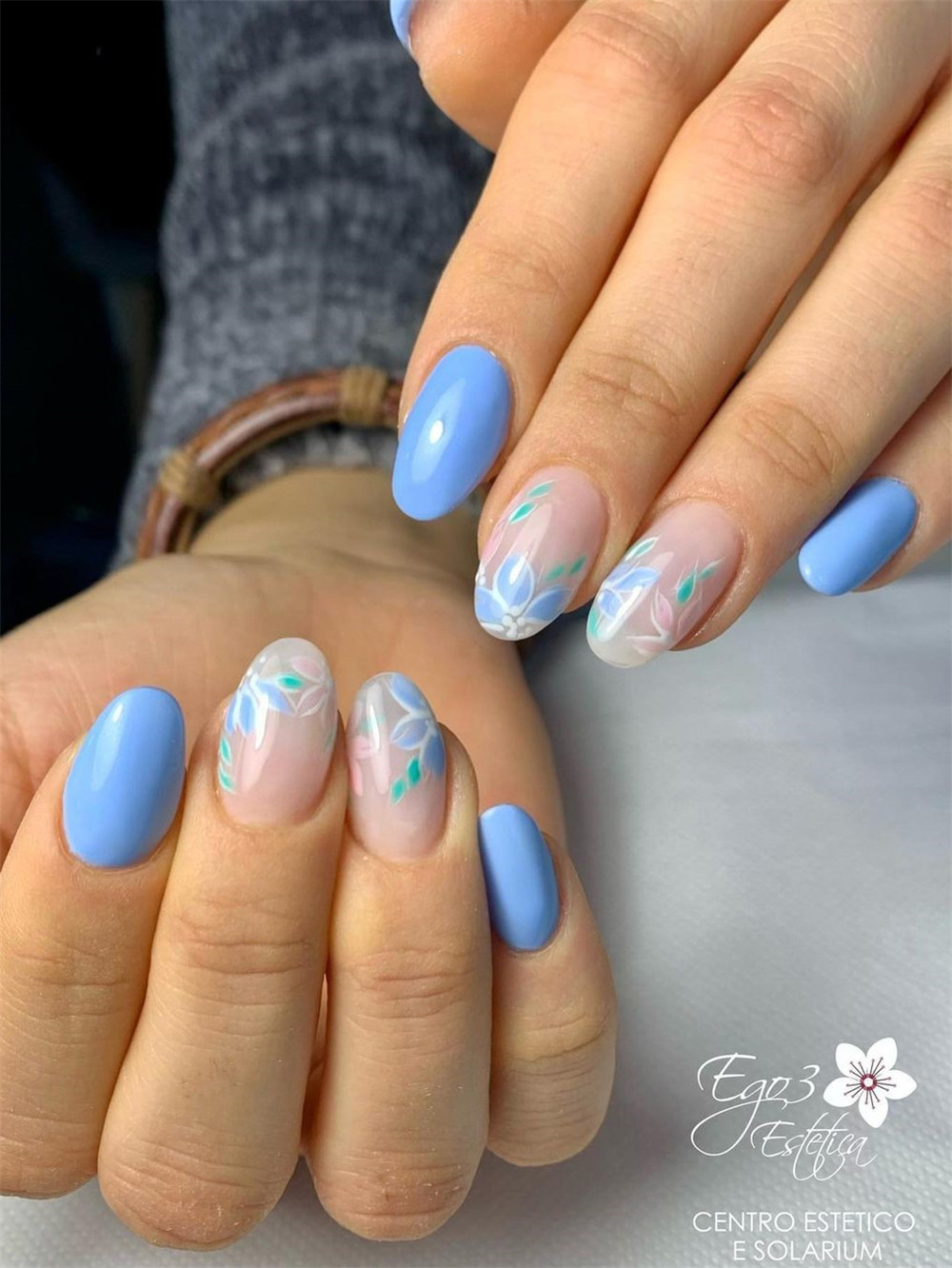 23.Gorgeous Ombre Nail Art