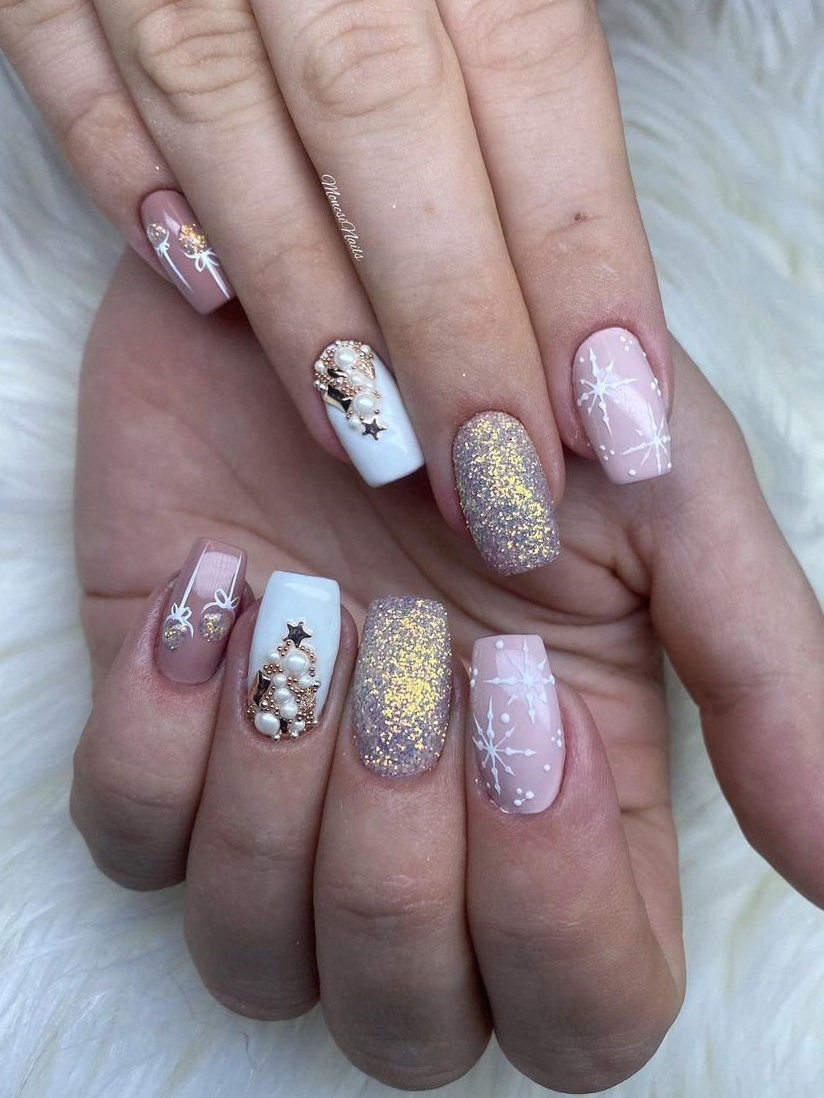 Gorgeous Christmas Nails Design
The christmas and holiday provide lots of inspiration for nail art! Here we have a stylish and glam nails idea. Each of nails has a dfferent design incuding balloons, snowflakes, gold glitter and jewelry design. If you are looking for an gorgeous nail idea for the christmas these nails may be perfect!
Tags
We offer you the most popular nail trends and styles.
The nail trends, must-have colors and more are always changing, so you need to looking for new nail art designs. If so, you are in the right place. SoSoNail.com provide you with the different colors, different shapes (square, almond, coffin, stiletto) of nail art ideas, and suitable for any occasion (wedding, office, school, workplace) and season (Spring, summer, autumn, winter).