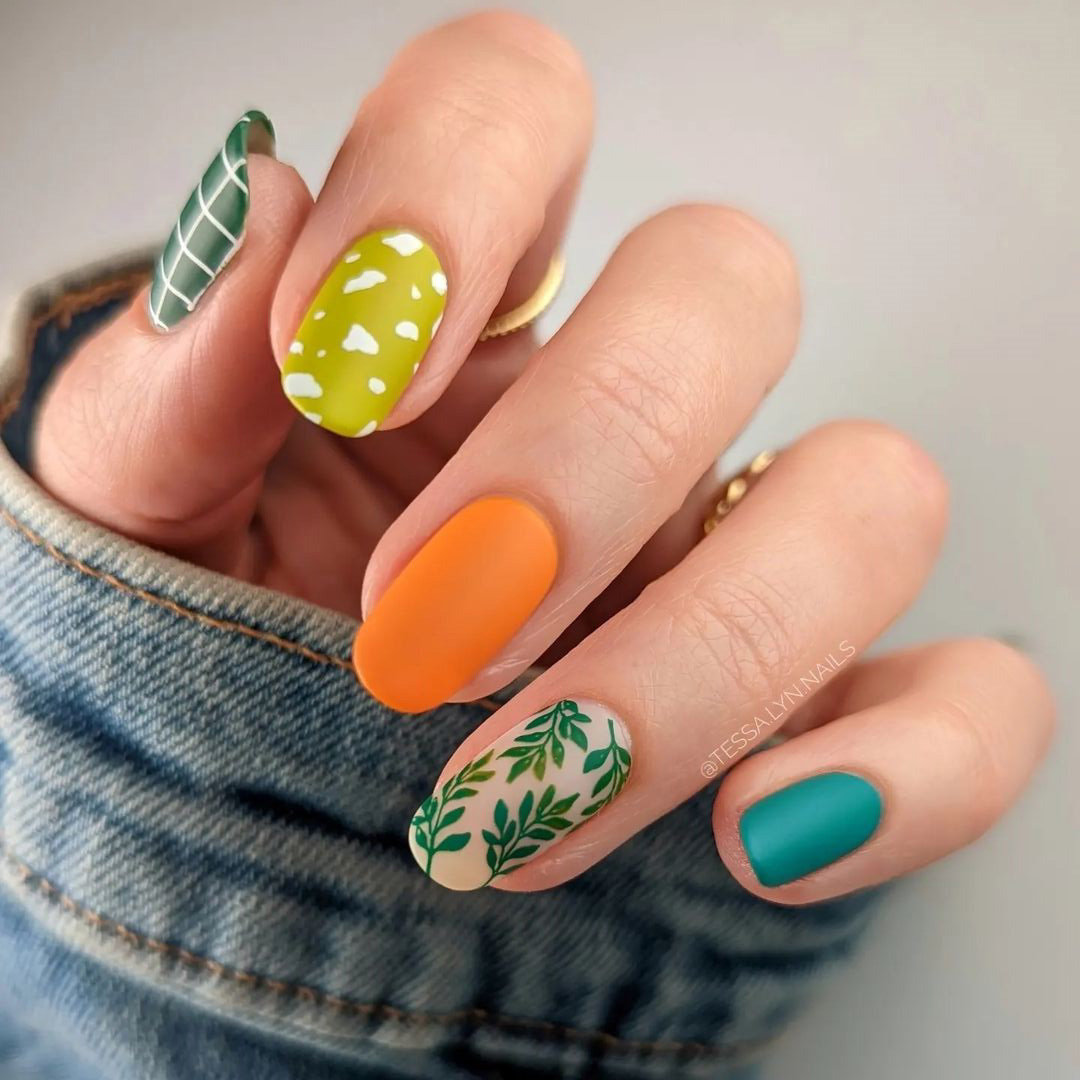 Fall Matte Nail Designs
Fall season is coming soon, today we have a matte nail design for you. For this manicure, each one has a different design. One nail is matte green with grid design, one nails is matte yellow, one nail is matte nude with green leaf design... A manicure like this is so easy to wear and it will suit everyone. A color like this will suit all nail lengths and shapes. The temperature is starting to drop here, so I'm going to start embracing the fall vibes a bit more.
Tags
We offer you the most popular nail trends and styles.
The nail trends, must-have colors and more are always changing, so you need to looking for new nail art designs. If so, you are in the right place. SoSoNail.com provide you with the different colors, different shapes (square, almond, coffin, stiletto) of nail art ideas, and suitable for any occasion (wedding, office, school, workplace) and season (Spring, summer, autumn, winter).