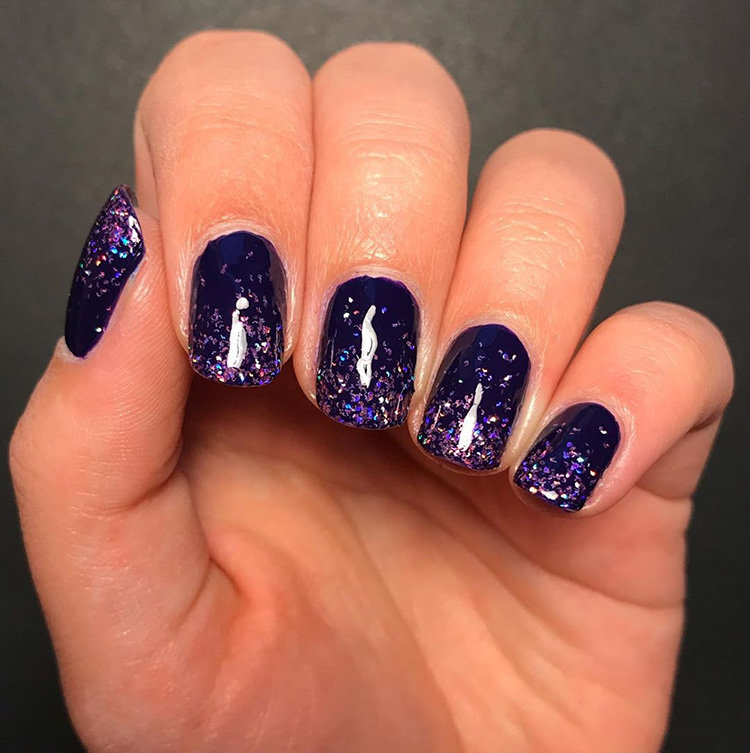 Dark Purple Nail Glitter
We love this nail design because it is sparkly, trendy and the adornment is stunning. All of the nails have a same design. That are dark purple with glitter sequins. The nails are square shaped and mid length that suits everyone. It is a gorgeous design and looks glitzy. You can use dark purple and sequins create this nail art, it is easy to do. If you want, you can also use other colors to create.
Tags
We offer you the most popular nail trends and styles.
The nail trends, must-have colors and more are always changing, so you need to looking for new nail art designs. If so, you are in the right place. SoSoNail.com provide you with the different colors, different shapes (square, almond, coffin, stiletto) of nail art ideas, and suitable for any occasion (wedding, office, school, workplace) and season (Spring, summer, autumn, winter).