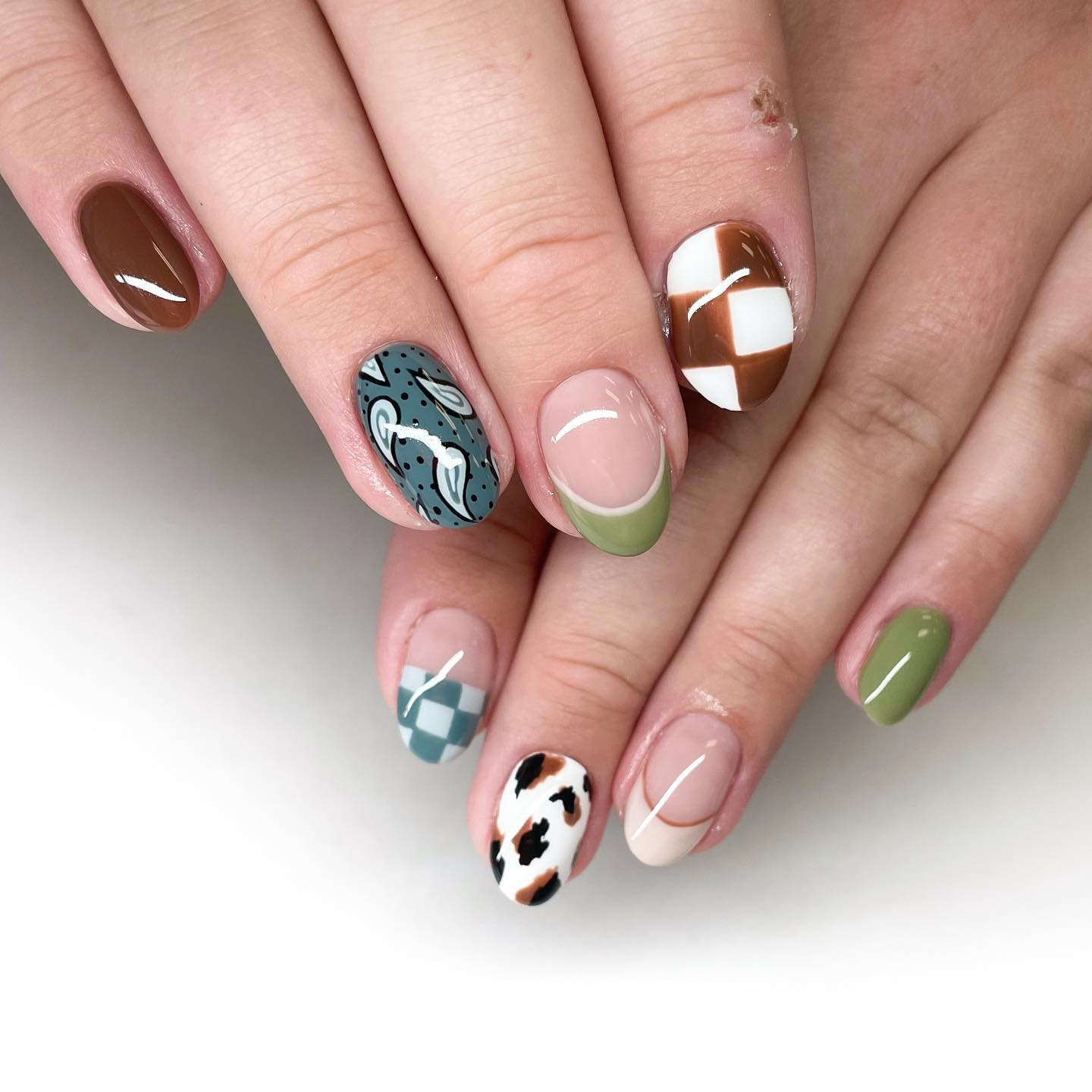 Cute Fall Maroon Nails
The best fall transition nails. Next we have a cute fall manicure. These nails are short with almond shape. As you can see, different designs have been used on each hand too. One nail is maroon, the next is balck and maroon grids, one has a green tip. While the other hand uses a similar pattern that one nail is green, one nail is nude with milky tips, and one is white with maroon and black shades... It is a trendy and bold look that will jazz up your nails.
Tags
We offer you the most popular nail trends and styles.
The nail trends, must-have colors and more are always changing, so you need to looking for new nail art designs. If so, you are in the right place. SoSoNail.com provide you with the different colors, different shapes (square, almond, coffin, stiletto) of nail art ideas, and suitable for any occasion (wedding, office, school, workplace) and season (Spring, summer, autumn, winter).