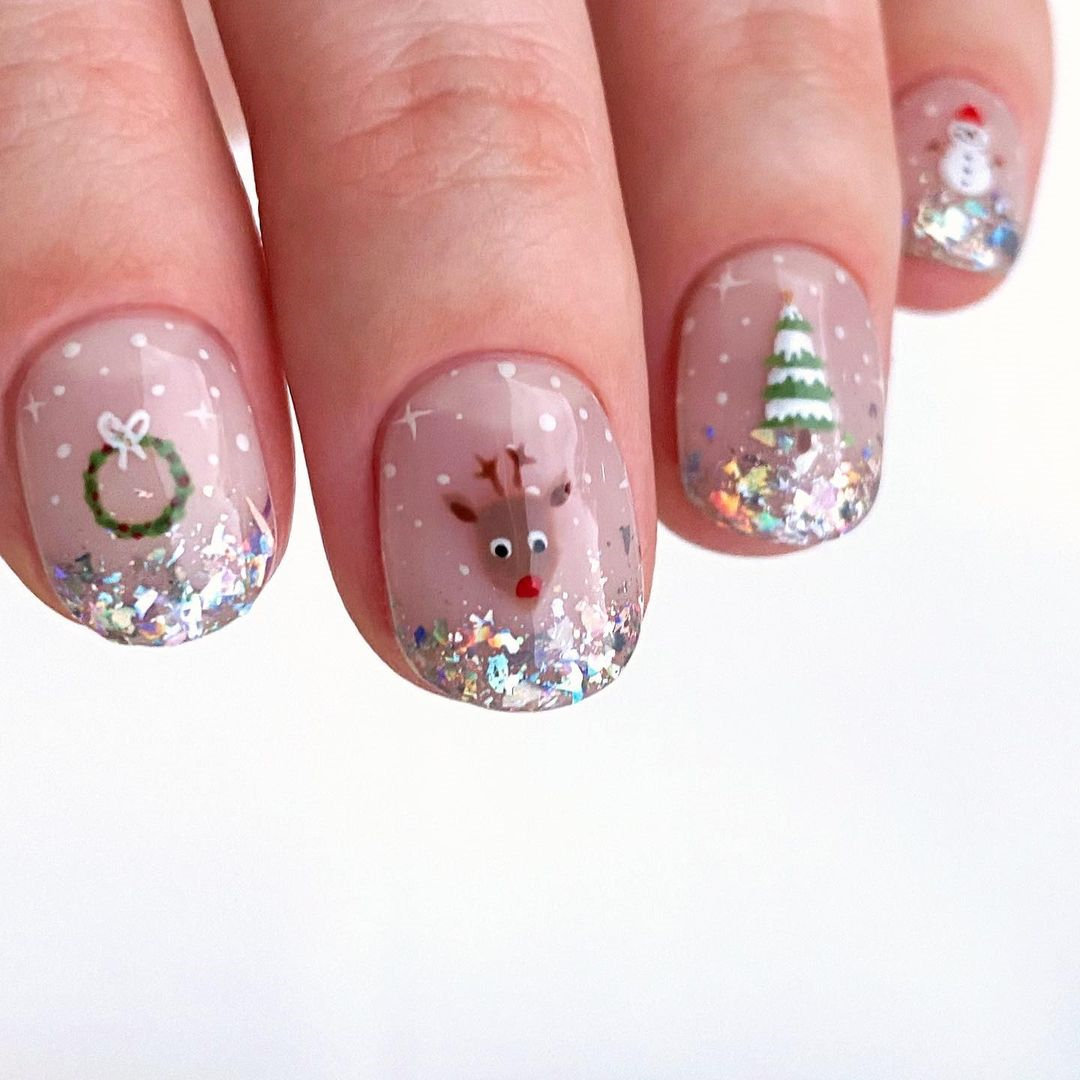 Cute Christmas Nails Design
Next, we have a sparkly nails design for Christmas. These nails are quite short with natural shape. Each of nails have different design including snowman, christmas tree, reindeer and wreath. Each of nail tip is adorned with iridescent confetti. The nails look manages to be both striking and subtle.
Tags
We offer you the most popular nail trends and styles.
The nail trends, must-have colors and more are always changing, so you need to looking for new nail art designs. If so, you are in the right place. SoSoNail.com provide you with the different colors, different shapes (square, almond, coffin, stiletto) of nail art ideas, and suitable for any occasion (wedding, office, school, workplace) and season (Spring, summer, autumn, winter).