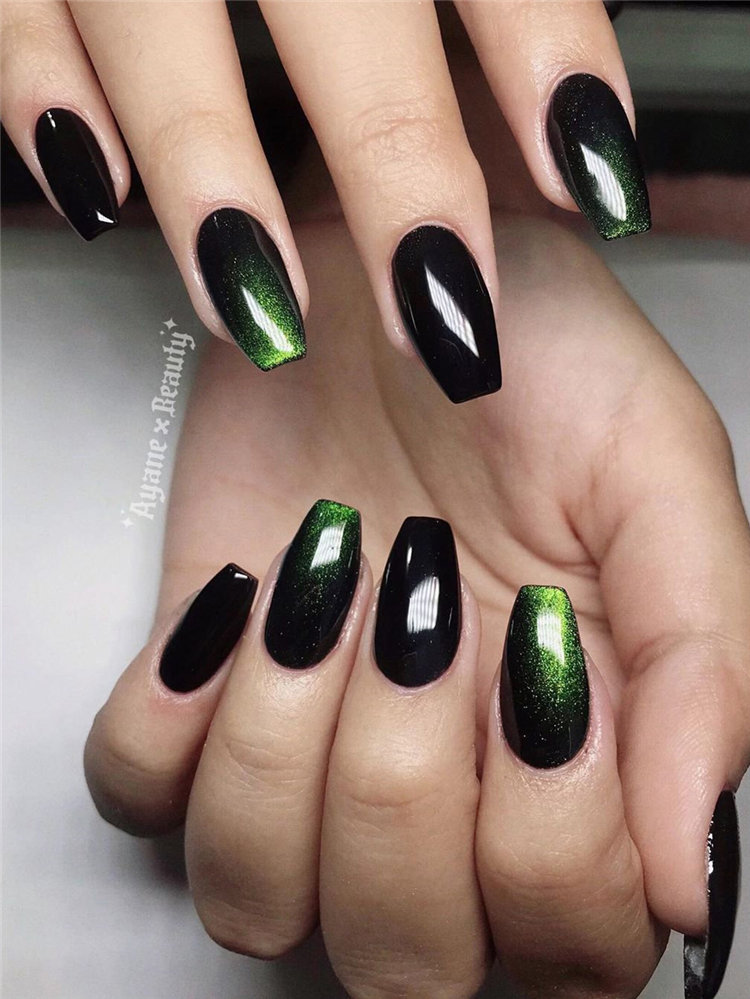 Cat Eye Nail Design
If you like unique nails and then cat eye nails are for you. Cat eye nails are a new nail art trend and looks like actual cat eyes. Here we have coffin nails and two nails are sparkle balck and two nails with cat eyes design. Cat-eye Nail Design is a sufit for fall, today i'll bring you a unique cat esy nail art for 2020! You can create this look with any two nail shades.
Tags
We offer you the most popular nail trends and styles.
The nail trends, must-have colors and more are always changing, so you need to looking for new nail art designs. If so, you are in the right place. SoSoNail.com provide you with the different colors, different shapes (square, almond, coffin, stiletto) of nail art ideas, and suitable for any occasion (wedding, office, school, workplace) and season (Spring, summer, autumn, winter).