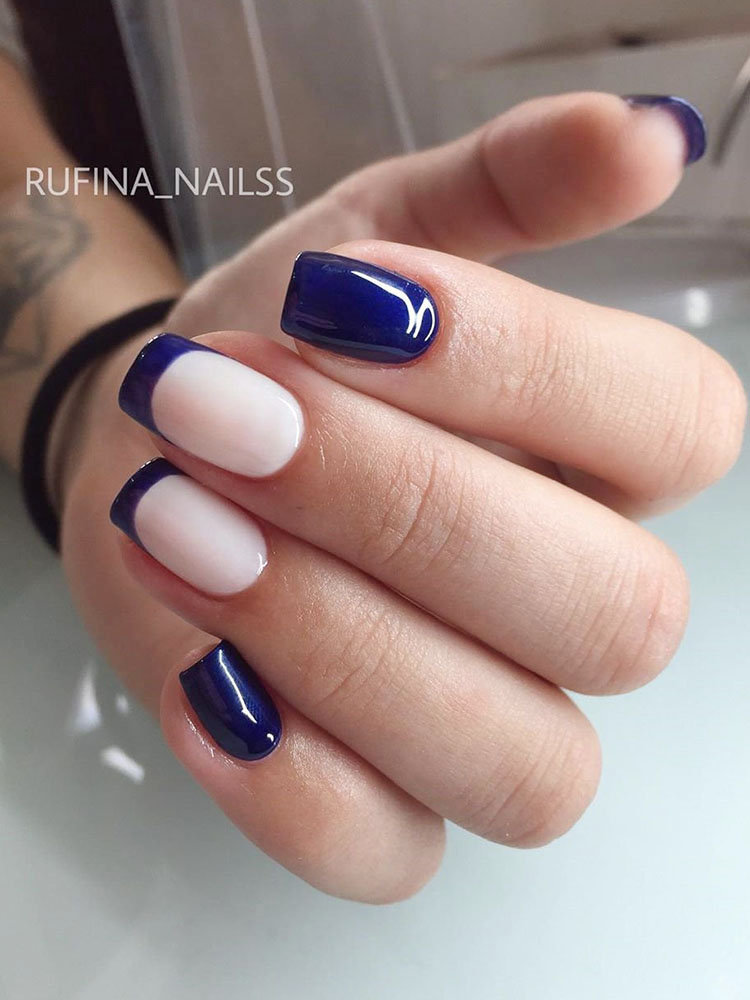 Blue French Nail Designs
Elegant French tip nails is becoming more popular. This is a glossy French nail designs and the nails are square round corners shaped. two nails are dark blue and sparkly, other nails are white with dark blue tips. This is a trendy and elegant design, which will make the classic French nails stand out. Many people combine morden design with the classic French manicure like the nail art above. if you liked that idea then you can try it.
Tags
We offer you the most popular nail trends and styles.
The nail trends, must-have colors and more are always changing, so you need to looking for new nail art designs. If so, you are in the right place. SoSoNail.com provide you with the different colors, different shapes (square, almond, coffin, stiletto) of nail art ideas, and suitable for any occasion (wedding, office, school, workplace) and season (Spring, summer, autumn, winter).