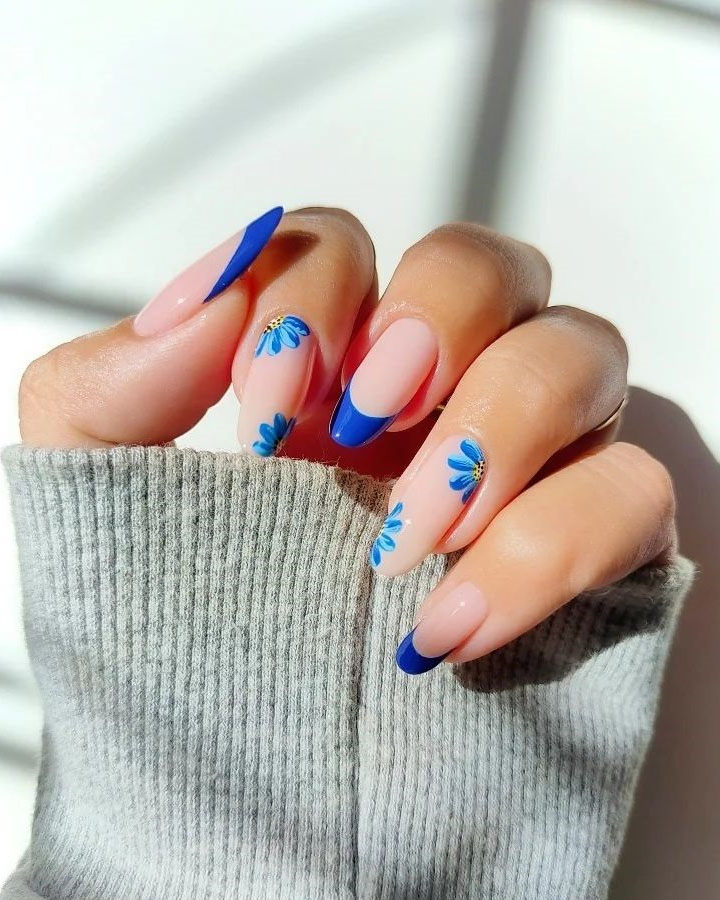 Blue French Manicure and Flower Nails
Here, we have the stylish spring manicure. For this look, all nails are light pink and some with blue tips, some with blue flowers. On a bright day, the color blue could not be missing. We love this because the nail art is elegant, the blue color creates a pretty springtime effect and the whole look has a glam vibe. Recreate this elegant design or you can use any color combo.
Tags
We offer you the most popular nail trends and styles.
The nail trends, must-have colors and more are always changing, so you need to looking for new nail art designs. If so, you are in the right place. SoSoNail.com provide you with the different colors, different shapes (square, almond, coffin, stiletto) of nail art ideas, and suitable for any occasion (wedding, office, school, workplace) and season (Spring, summer, autumn, winter).