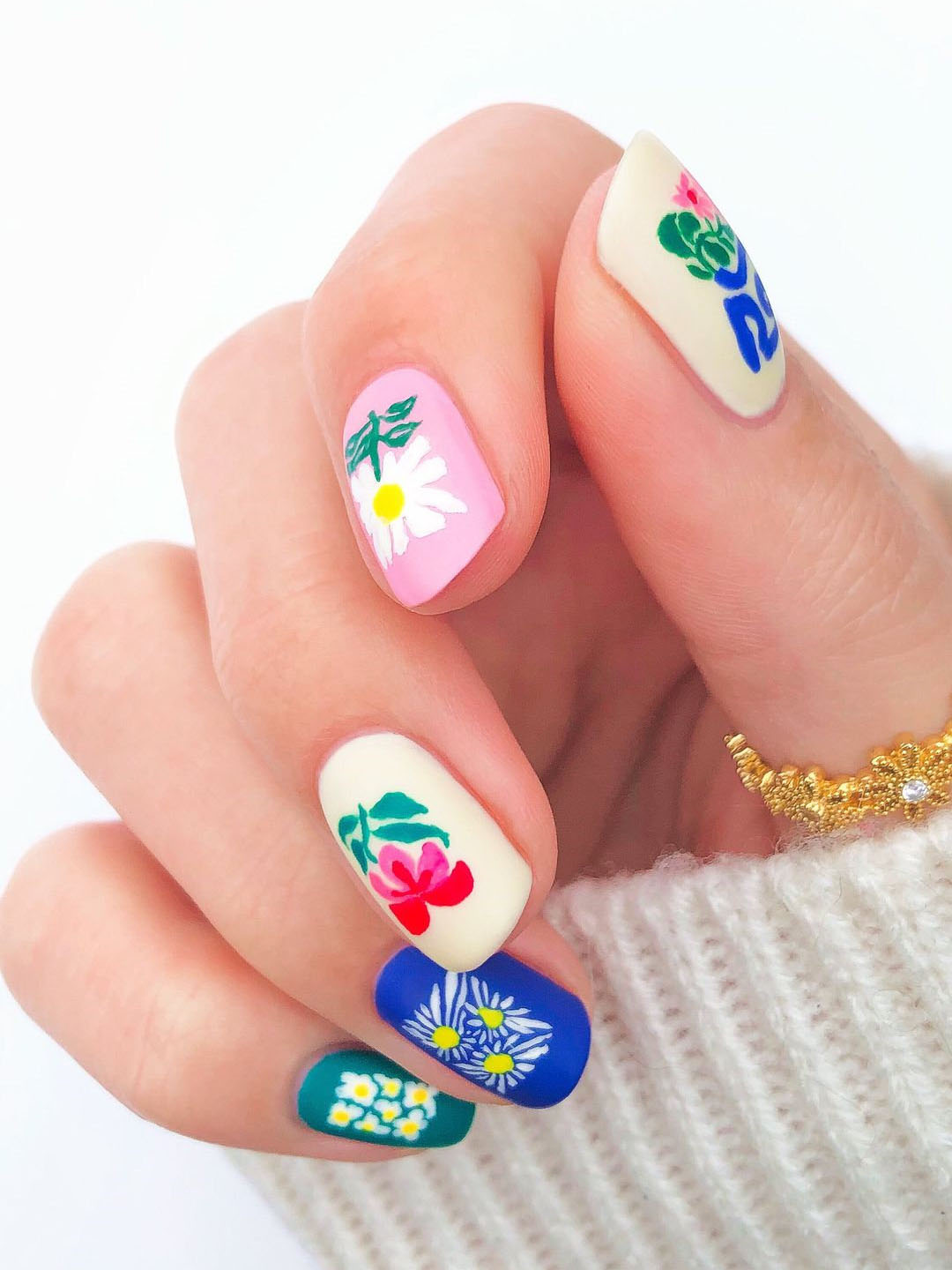 Abstract Spring flowers Nail Designs
If you are looking for an abstract flower nail design, then our next idea could be perfect for you. Each nail has a different colors including pink, blue and green. And each nail is with flower design. The abstract flower designs are chic, creative and stylish. You can buy flower stickers to help you create the look.
Tags
We offer you the most popular nail trends and styles.
The nail trends, must-have colors and more are always changing, so you need to looking for new nail art designs. If so, you are in the right place. SoSoNail.com provide you with the different colors, different shapes (square, almond, coffin, stiletto) of nail art ideas, and suitable for any occasion (wedding, office, school, workplace) and season (Spring, summer, autumn, winter).